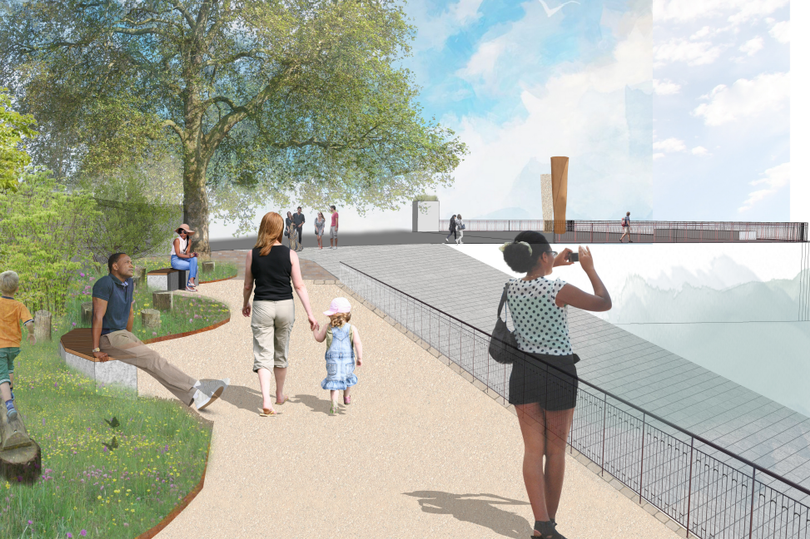 After the news came that London is in fact technically the world's largest urban forest, our city is getting greener and greener. West London could be the next site for a bit of lovely foliage in the capital, as Wandsworth Council wants to put a new 'urban forest' right next to the Thames. 
The council has put forward a proposal to make over Waterman's Green in Putney by planting a 'tapestry of vegetation' along the riverbank that could attract all kinds of wildlife, while also making the area more accessible to the public. 
Waterman's Green has been closed off to the public for some time now thanks to works on the Thames Tideway Tunnel, aka London's new 'super sewer'. But the proposed urban forest could complement a new public area that's being created as part of the tunnel called the Tideway Platform. 
The proposed new park would occupy 1,300 sqm on Putney Embankment, running between the Thames and Lower Richmond Road. According to a statement submitted with the application, a new urban forest would be the perfect habitat for 'small birds, insects and invertebrates', while providing a 'green canopy' where people could shelter from the business of Putney High Street. 
The statement added that the area had seen a 'substantial loss of green cover' over the years, and the improved Waterman's Green 'could be a relief from the busy urban area of Putney High Street and create a refuge next to the Thames'. 
Putney Bridge would also be altered by removing a boundary wall and railings currently attached to the bridge. Plans would also see part of the embankment wall realigned, new railings built, steps at the west end of the site removed, level access created and the road junction resurfaced.
A Wandsworth Council spokesperson said: 'A series of improvements are proposed to make this little-known riverside green space a more open, welcoming and accessible public space.'
The planning application for the new green space is still being considered.
Europe's oldest surgical operating theatre is reopening.
London is set to get its first Area of Outstanding Natural Beauty.