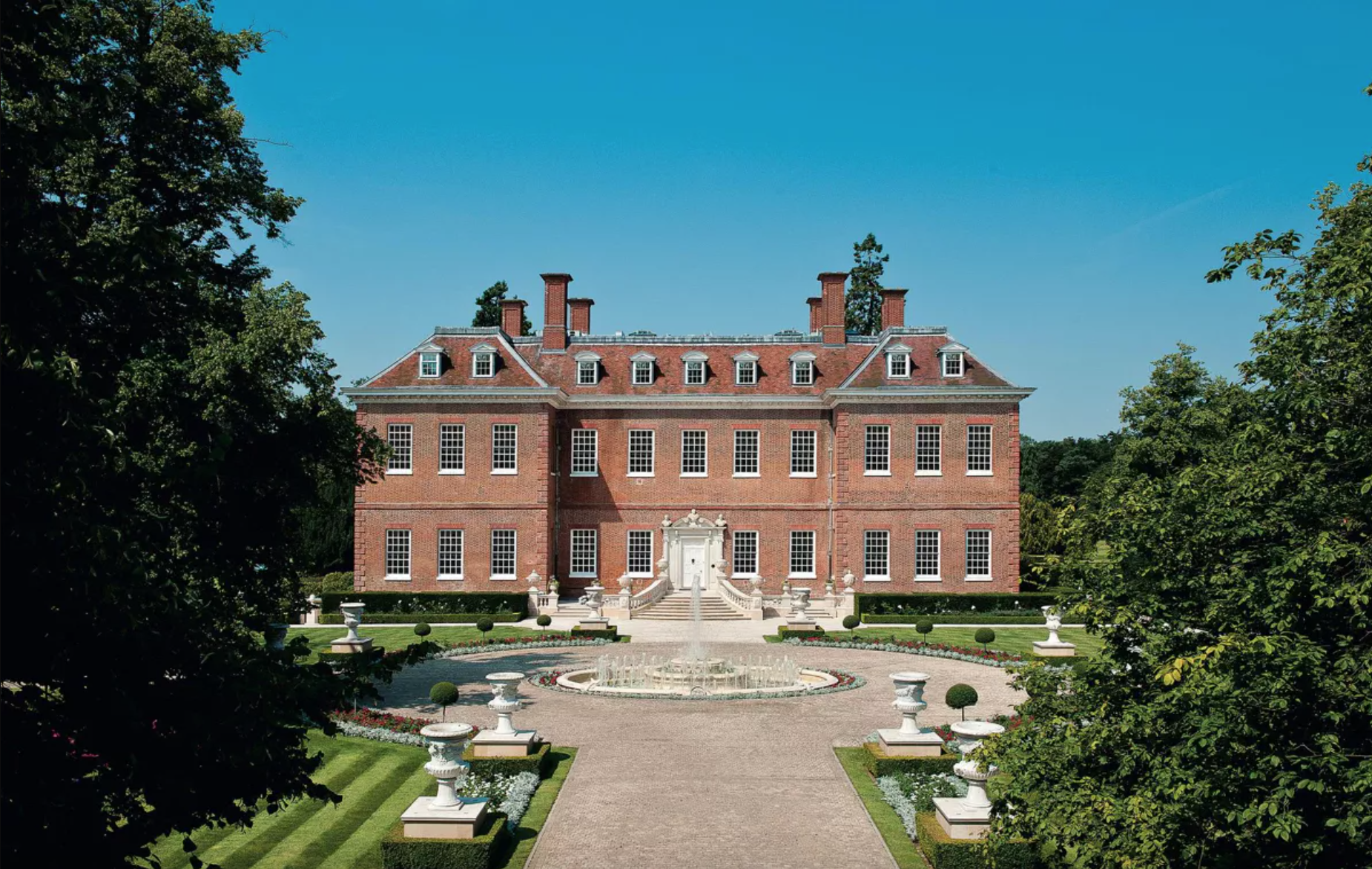 A gold-gilded stately home that was used to shoot Bond films 'Live and Let Die' and 'The Man With the Golden Gun' is being flogged for £75 million. 
The grade 1-listed Denham Place in Uxbridge was built in 1688. It's rare for a home of this size to hit the market, and the estate agents in charge of the sale predict it will be copped by a very moneyed overseas buyer. When sold it's set to become one of Britain's most expensive stately homes.
Inside the 28,525 sq ft mansion are a stonking 12 reception rooms, 12 bedroom suites, 14 bathrooms, a private chapel, two staircases and a lift to all floors. There's also a cocktail bar, music room, wine cellar and for film buffs, a James Bond-themed cinema room. The frankly over-the-top decor includes gold leaf plasterwork throughout, crystal chandeliers and multiple elaborate ceiling paintings of cherubs and other celestial characters. 
On the 43-acre grounds is a grade 2-listed coach house, estate cottages, ancillary buildings and multiple garages to store all your speed boats and Aston Martins. The coach house has planning permission to be transformed into a health spa with a gym and 15m swimming pool. Its surrounding parkland was designed by Capability Brown. 
The library at Denham Place was used as the set for M's office in the two 1970s Bond films.  
It's not just an old Bond house – this mansion is literally fit for a king, because Denham Place was also once home to Napoleon Bonaparte's family. From 1834 to 1844 the mansion was the royal residence for King Joseph-Napoleon Bonaparte, the exiled former King of Naples and Sicily. In the late nineteenth century it changed hands to more modern royalty and was bought by banking titan JP Morgan. 
Secure your place once and for all as one of the landed gentry.
The sale is managed by Knight Frank. 
Deserted mansions: more than half the homes in London's most exclusive postcodes are empty.
London's very best hotel has just been revealed.