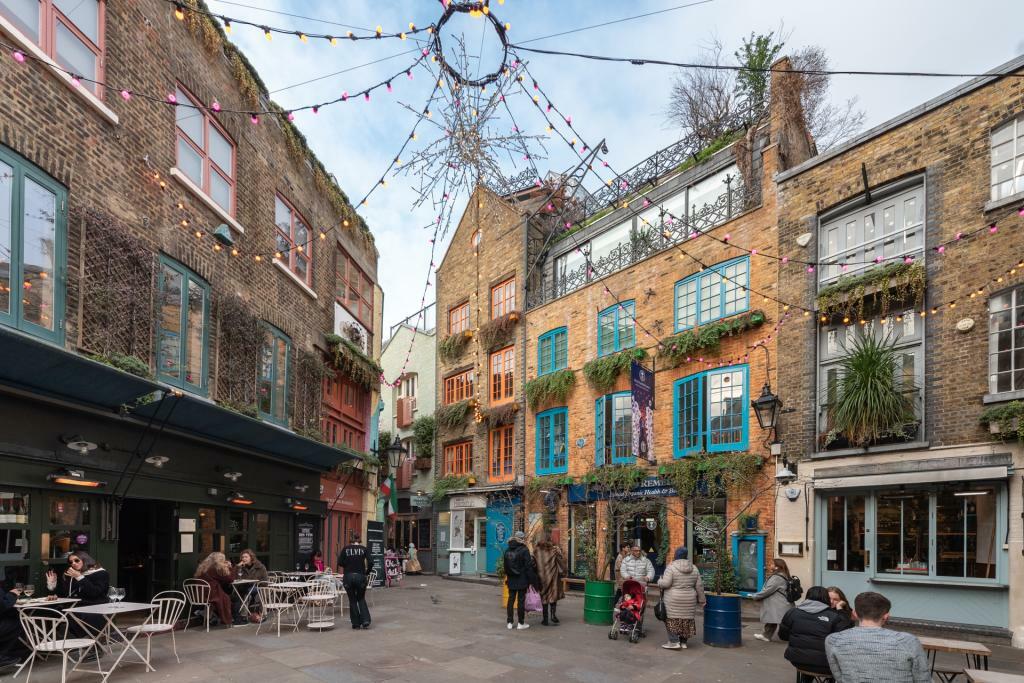 Any rich revellers looking for the ultimate party pad? We've found just the place, and it's right in the heart of Covent Garden, in Neal's Yard's iconic colour-splashed courtyard.
Yours for £3,500,000, the luxury loft-style penthouse is described as 'discreet', 'self-indulgent' and 'ultra central'. According to Nest Seekers, who are listing the property, natural light pours through huge skylights, creating a bright and welcoming open-plan space. And just to be on the safe side, it has not one, but two, private terraces – one of which backs onto the blue-plaqued former stomping ground of comedy troupe Monty Python. 
The estate agents also note the pad has played host to the 'London party set who have been royally entertained here by the current owner over the last twenty years.' John Cleese, if you mattress surfed down these particular set of stairs, our DMs are open.
If all that excitement wasn't enough, there's even a sauna in-situ – the perfect spot to sweat out your latest hangover, or unwind after a day of stocks, shares, crypto or whatever the 1% get up to between the hours of 9-5. 
Have a snoop around yourself.
You can live on the Thames, in this boat, for just £220k