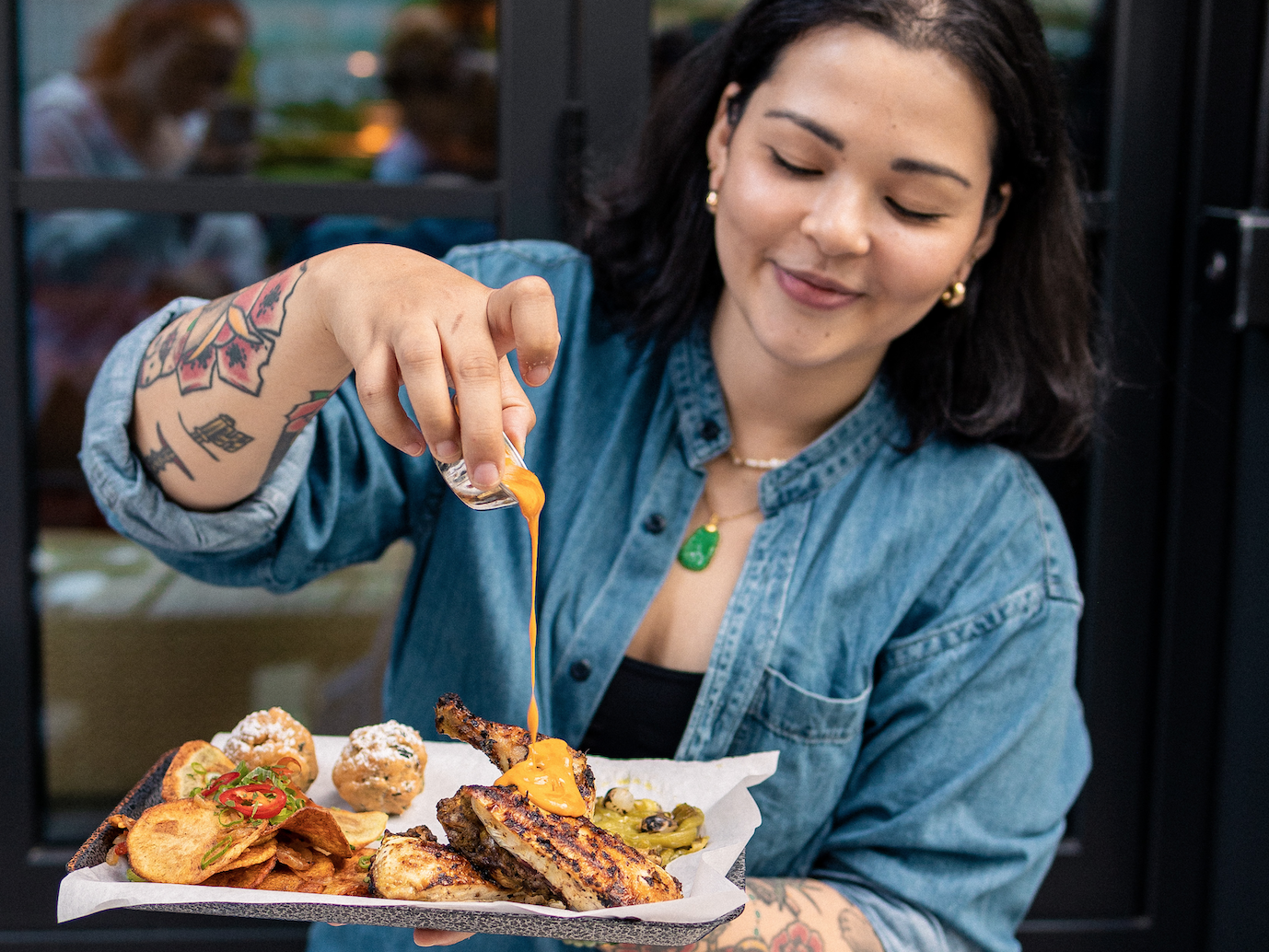 The allure of a park picnic might be strong right now, however, the dawning of summer also heralds the arrival of some brilliant new London restaurants. 
We would never try and put you off a gözleme, Monster Munch and Tyskie feast in your nearest green space, but if you fancy swapping al fresco snacks for a sitdown meal, we've got together all the biggest new openings in the city this July. 
Fans of Brat should be excited in particular by Tomos Parry's new Soho spot Mountain, which is only a short stroll from equally new fishy wonderland Manzi's. If you like endless options then you'll be very interested in Arcade's second massive food hall in Battersea Power Station, while those of a sophisticated nature will be all over the multi Michelin-star crowned chef Yannick Alléno's debut London opening, Pavyllon in Mayfair. 
Now go forth and eat. 
1. Brat's new big city baby 
Tomos Parry needs no introduction, but here's one anyway; he's the Anglesey-born restaurant renegade who made an open fire, Basque-inspired restaurant (in a former Shoreditch strip club no less) into one of the world's foremost dining destinations. Now, post-Brat, he's sauntering a few miles west and opening his first Soho spot on July 11. Mountain still sees him fixated on Iberian climes, and will be a wood grill and wine bar drawing upon the best stuff he's ever eaten on his Spanish travels. Think slow braised shellfish, rich beef sweetbreads and lobster caldereta stew.
16-18 Beak St, W1F 9RD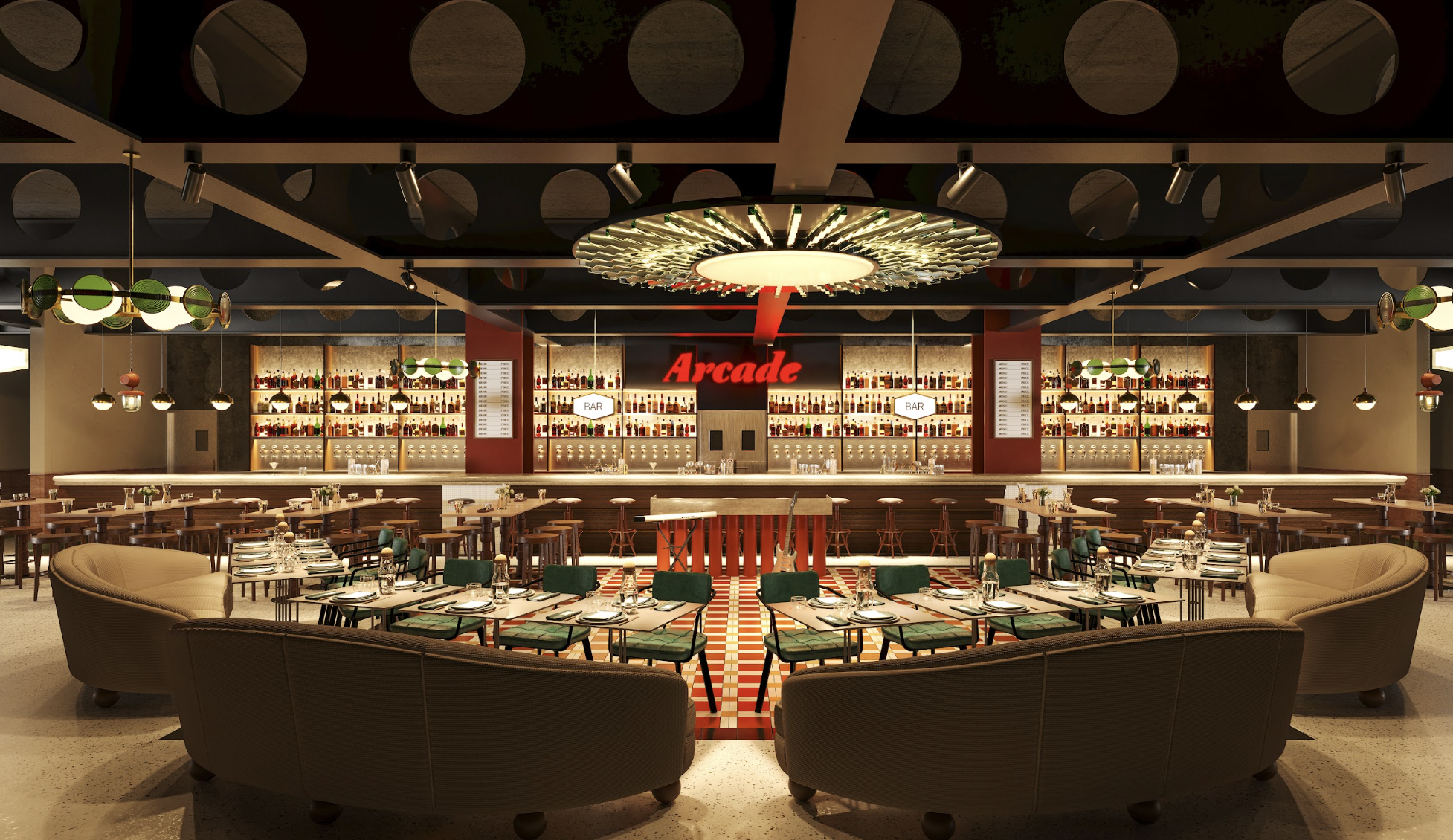 2. The humongous food hall
Arcade, Battersea Power Station
You've been to the Centre Point one and duly munched your way through tacos at Mexa, omakase at Sushi Kamon and fiery southern Thai plates at Plaza Khao Gaeng. Now it's time to do it all over again but by a different looming London landmark, the hefty Battersea Power Station. Arcade's second city food hall looks to be just as delicious as its big sister, with 13 types of cuisine on offer, including Manna's smash burgers and a standalone restaurant from Bao. 
1st Floor, Boiler House, Battersea Power Station, SW11 8DD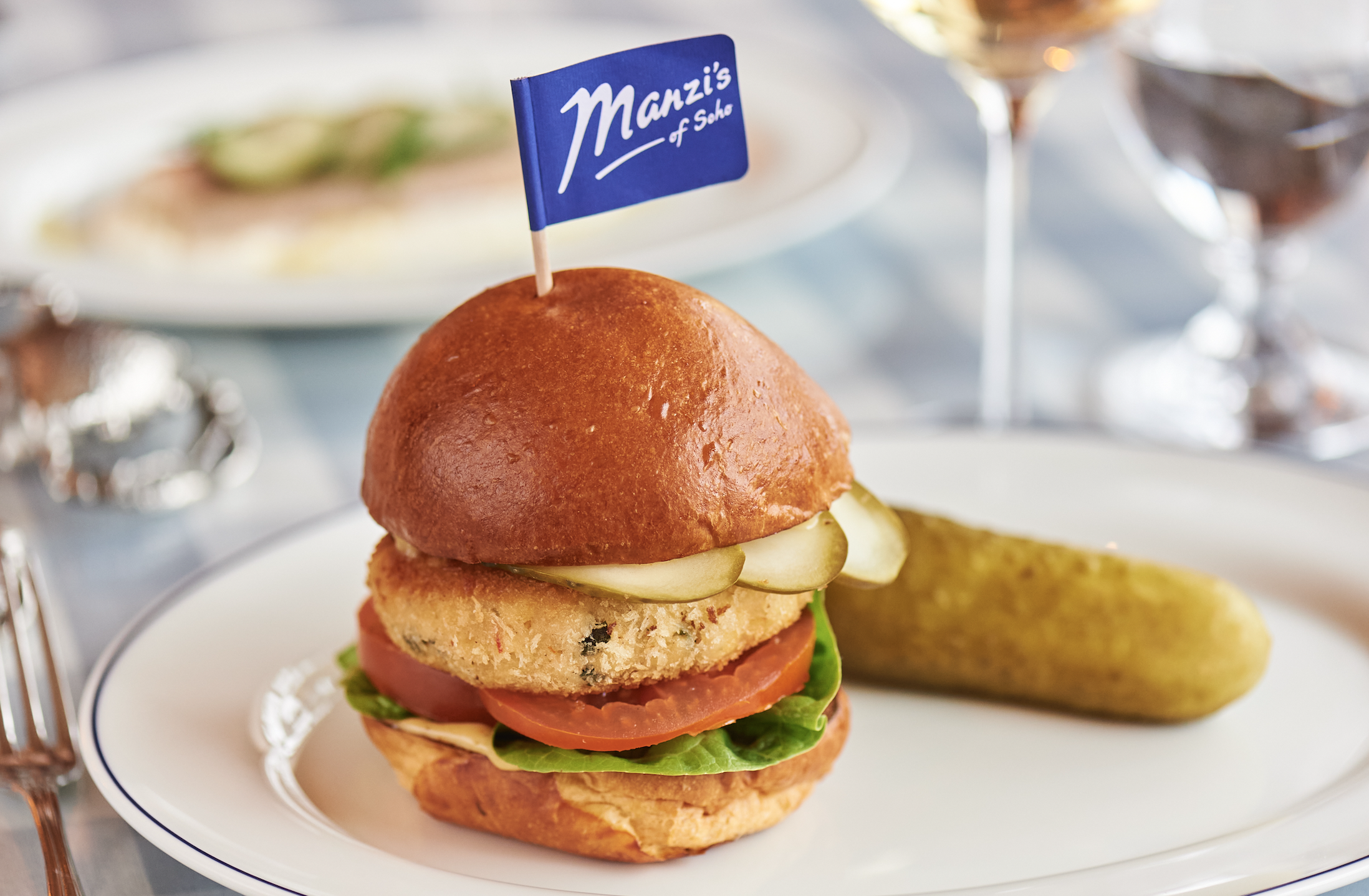 3. The fishy and fabulous dining room
The original Manzi's – a resolutely old-school fish restaurant just off Leicester Square – shut over a decade ago, and this Soho resurrection comes courtesy of the new Wolseley Hospitality Group, who formed after the departure of industry big shots Jeremy King and Chris Corbin. But enough behind-the-scenes food world chat, what of the food? Well, the all-new Manzi's promises retro classics such as moules mariniere, seafood towers, shrimp burgers, and a monkfish wellington, as well as nautical murals and walls awash with merpeople.
1-8 Bateman's Buildings, W1D 3EN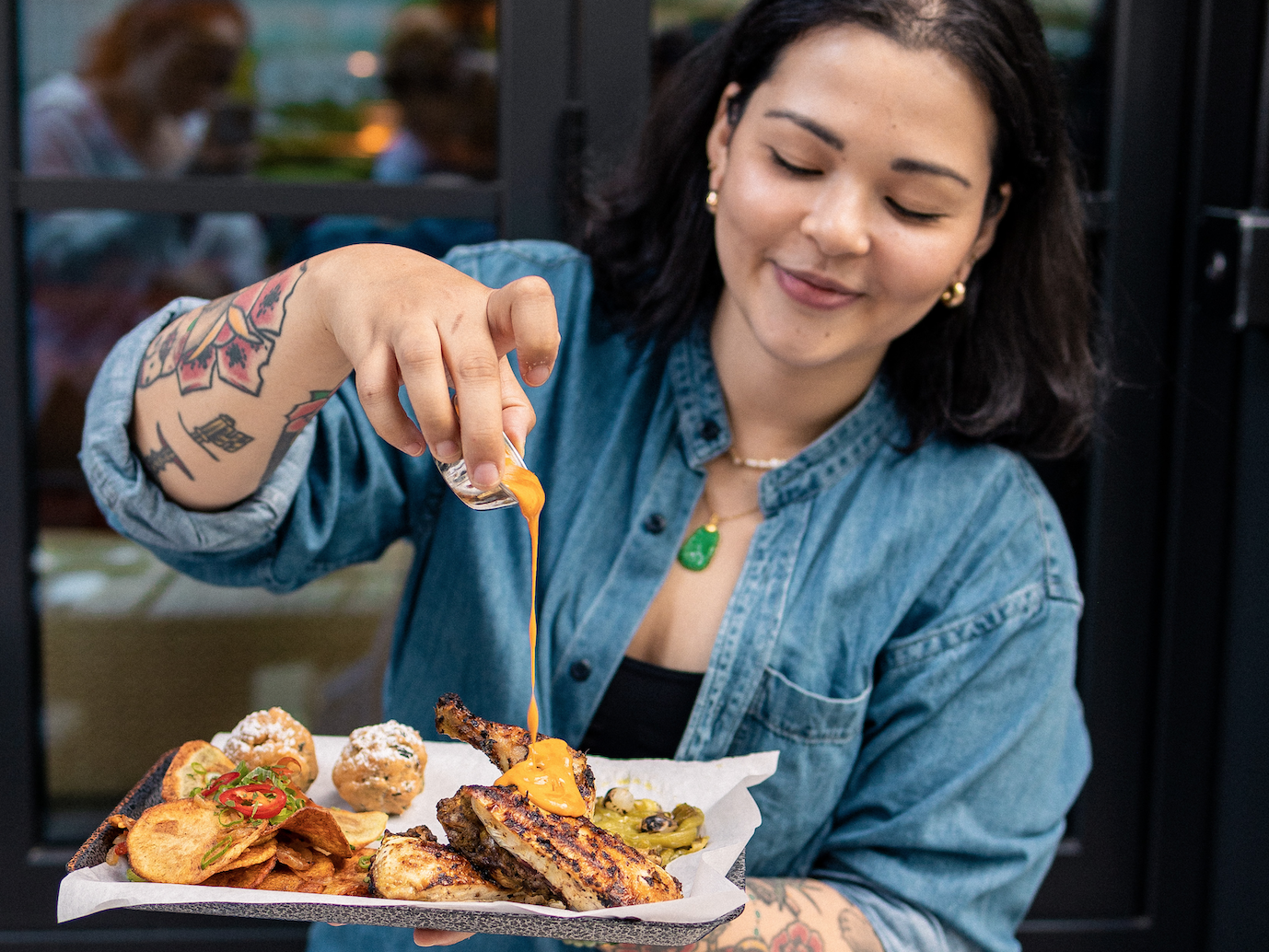 4. Ana Da Costa's majestic Macanese BBQ menu
Every Sunday in July, Two Hot Asians hot sauce co-founder Ana Da Costa will be hosting a zingy BBQ menu on the open terrace over at Albie inside the Hoxton hotel. She'll be showcasing dishes inspired by the food of Macau in southeast China, where she was raised, but giving everything a personal spin; which means sweet and sour aubergine with sambal, grilled cod collar with garlic and coriander sauce, seaweed beignets and a pandan version of New York bakery Milk Bar's much-lauded and much-munched Crack Pie.
40 Blackfriars Rd, SE1 8NY
5. The avo-obsessed all-day cafe
Green, knobbly and strangely popular, no, it's not a Shrek Rave, but the humble avocado, which has found itself fronting the second London branch of the Amsterdam-born Avocado Show's healthy-ish chain. This Covent Garden outpost follows their avo-centric Mayfair location, and will serve the same veggie-focussed (but not vegetarian-only) scran, with fried chicken burgers and sweet potato fries, tuna melts, roasted veggies with black quinoa crushed pistachio and feta, mango poke bowls and the house specialty, crispy avocado fries.
19 New Row, WC2N 4LA
6. The very fancy dining room in a very fancy hotel
Yannick Alléno has been avoiding London for long enough. After scoring 15 Michelin stars (putting him in the Top Five of the most-awarded chefs ever) and heading up approx 17 global restaurants, finally the world-renowned Frenchman is opening in our fair city. Pavyllon London will launch on July 1 at Four Seasons Hotel London at Park Lane, and will see him flex his French technique using the very best in British produce. Don't expect it to be cheap. Do expect it to be extremely impressive. 
Hamilton Pl, W1J 7DR
7. The glam gallery cafe 
Ever been struck by gallery fatigue, that heavy-legged, light-headed feeling that hits you 90 minutes into any museum trip? Well, there is a cure and it involves feeding yourself something salty and drinking something sugary. Tate Modern's new cafe The Corner is the perfect place for just that, with riverside views, specialist coffee and a menu from head chef Chris Dines who's working with regenerative farmers to make sure your mid-museum meal is ethical as well as tasty.
Level 1, Natalie Bell Building, Bankside, SE1 9TG
8. The wine tasting sesh you can bring baby to
Mamas and papas need their vino quaffing time, seems to be the valiant message from Wine & Wean by Holly Chaves of the much-missed Tottenham cheese stall Wine & Rind. Developed while she was on maternity leave, Wine & Wean is a baby-friendly booze social where parents can sip wines and eat cheese and not get all paranoid that their sprogs are pissing off child-free pub-goers. This Roundhouse takeover on the afternoon of July 12 is one of their biggest events yet and will see each guest get four 125ml glasses of grog made by female winemakers, all paired with a hearty cheeseboard, complete with feeding and changing breaks for the bebes.  
Chalk Farm Rd, NW1 8EH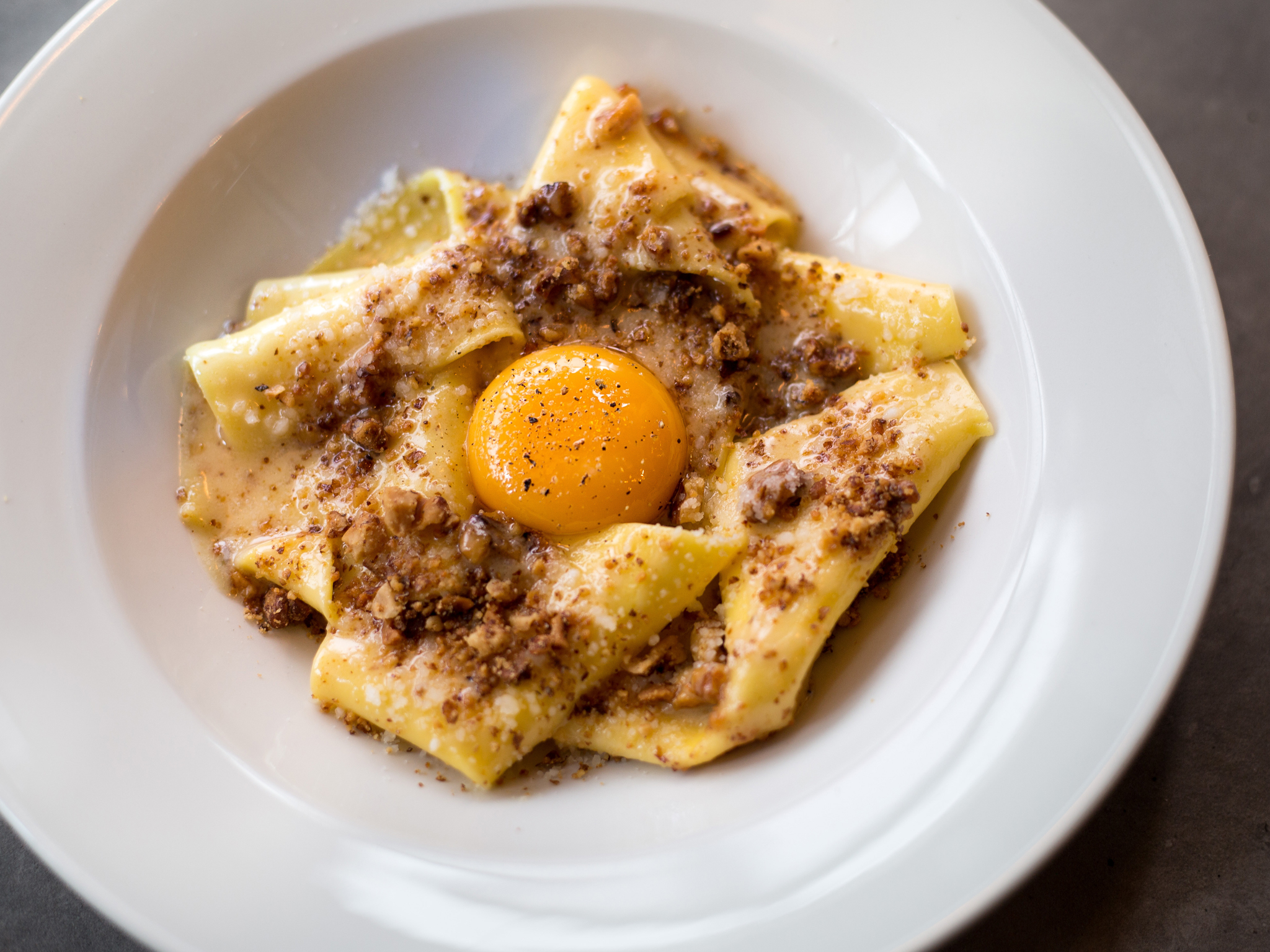 9. Silk handkerchiefs go south of the river
You'll find the slinky Borough Yards development tucked into a bunch of restored south London railway arches, where they've spent the past year or so doing their best to lure hungry visitors away from the delights of a certain local food market. Now they're about to add a new gaggle of enticing dining spots into the offer. Fresh pasta producers Bancone will be joining the already established Barrifina and Parillan, alongside new openings from Amorino gelato, Bancone, Longboys doughnuts and Yi Fang Tea. Pass the parmesan, please. 
Arch 213, 18 Stoney Street, SE1 9AD
10. The TikTok-friendly day festival
A Willy Nice Day at Two Tribes Brewery, King's Cross
Start the month with a blow-out feast courtesy of social media cook What Willy Cook, who's taking over Two Tribes Brewery on Saturday July 1 for a full day (2pm to midnight!) of food, music and general rowdiness. Eats come from chicken crew Coqfighter, sausage selectors Bangers, Scottish scran specialists Auld Hag and Dudley's chef Michael Bagnal, while sounds will be provided by Zero, Kilimanjaro, Jakkob, Voices Radio, Ray Von and Kolomon. Tickets are a tenner and all profits are going to Shelter. 
Tileyard Rd, N7 9AH
These are the 50 Best Restaurants in London