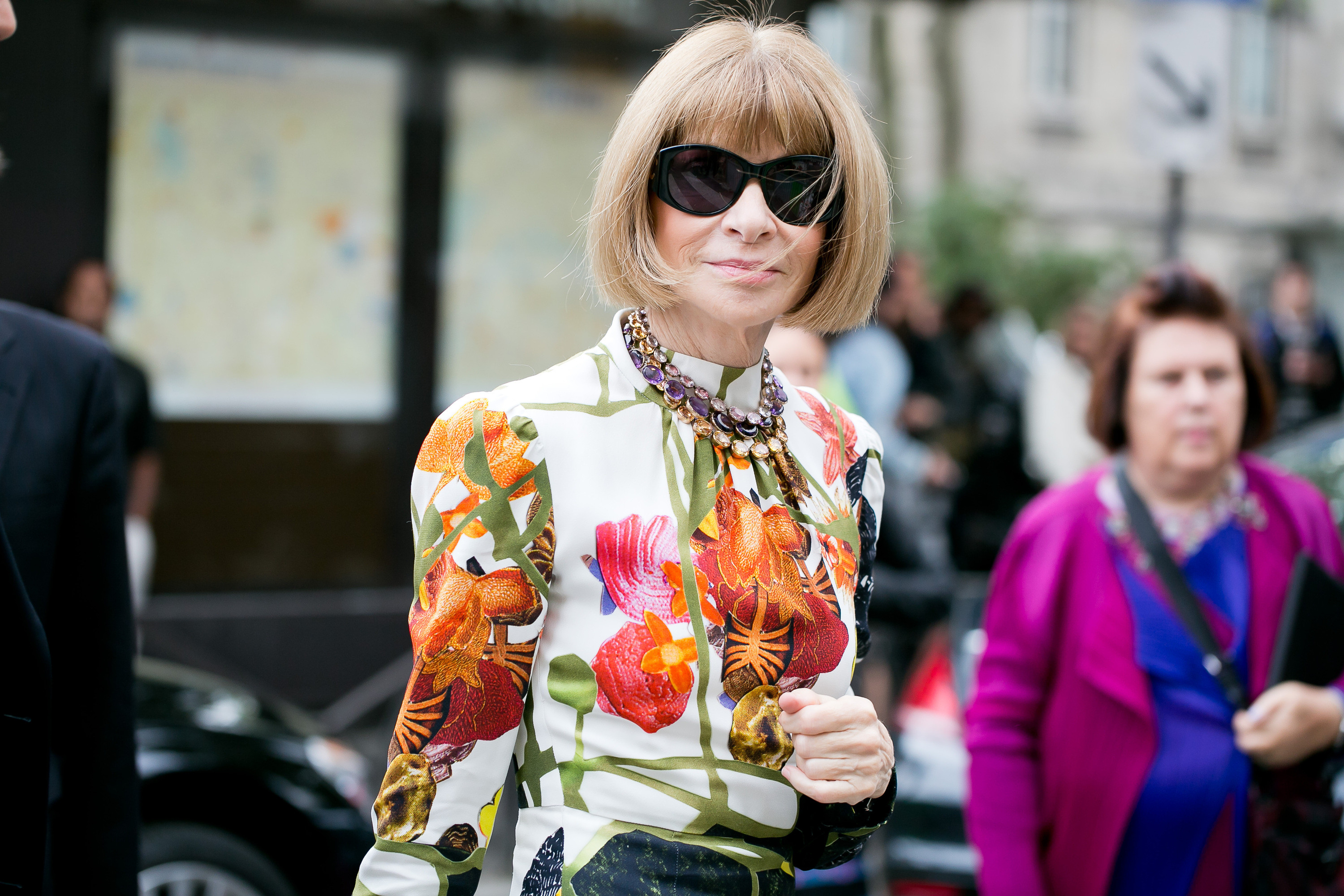 Every year, on the first Monday in Ma, the crème de la crème from the realms of fashion, film, music, and showbiz ascend the steps of The Metropolitan Museum of Art in New York to attend the Met Gala, AKA the Oscars of fashion. Excitingly, Vogue head honcho Anna Wintour is planning an equivalent on UK soil, and it's set to be as star-studded as you'd expect. Even better – unlike the Met Gala – members of the public will actually be able to buy tickets. 
Wintour is putting the event on to raise money for London's struggling arts scene, but she also hopes it will have a global impact 'in the way the Met Gala did'. Like any event involving Wintour, there's a list of celebs longer than the train on Rihanna's famous 'omelette' dress who'll be attending the A-list bash. Ian McKellen, Stormzy, Naomi Campbell, Sadiq Khan and Michaela Coel are all expected to be on the guesty at the extravaganza which will be held at Theatre Royal Drury Lane. The evening event, which will only last about an hour, is going to have a red carpet outside, catwalk inside and live performances, although we're not sure who from yet. 
Hold on to your handbags, because unlike most fashion shows, we normies will be able to buy tickets. All proceeds will go to arts organisations in the capital, including Rambert, the National Theatre and Royal Opera House.
Fashion's most powerful woman told The Guardian she was inspired to throw a fundraiser after hearing about budget cuts last November. 'I read with dismay about the amount of cuts that were happening around the performing arts. The creative talent in London is unparalleled, so anything we can do to support all those creatively brilliant people, we'll do,' she said.
The Vogue event will take place in September before London Fashion Week. Ticket prices will start at £150 and, in the name of inclusivity, some students will be invited to attend for free. The event will also be live-streamed. 
ICYMI: Alexander McQueen's childhood home in east London is getting a blue plaque.
Plus: A new exhibition is coming to London to celebrate Wes Anderson's 'Asteroid City'.