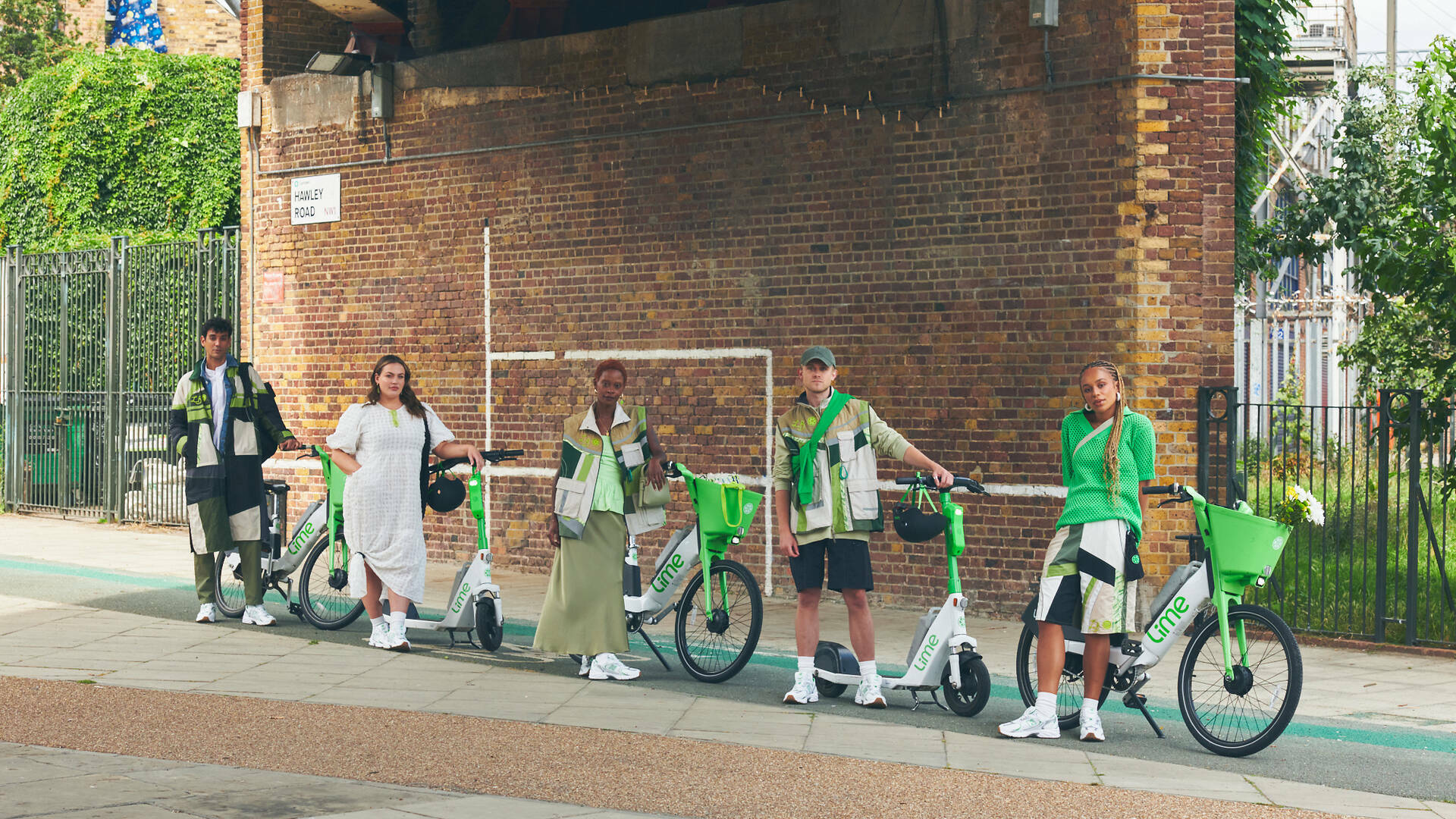 Somebody call the Real Housewives of Clapton. Lime bikes, of click-clacking fame, has released some official cycle-friendly merch, and it's actually quite cool. The eco-friendly streetwear collection is designed by Lydia Bolton and made entirely of recycled clothes and waste textiles. 
In the four-piece unisex Re-Cycle collection are a reflective hi-vis vest, clothing clips, shorts and an adaptable coat with a detachable lower half. Unfortunately, there's only one of each item available, making it extremely limited edition. All fabric was sourced from TRAID charity shops. 
Lime decided to make the collection after discovering that uncomfortable clothing is one of the main reasons people avoid cycling in the city. In a survey, the bike-hire company found that 67 percent of Londoners avoid cycling due to certain wardrobe concerns and 60 percent said they wished there were more cycle friendly clothing that also looked good.
You can cop the limited edition Re-Cycle Collection in an an eBay auction that is live now and closes on August 25. One hundred percent of proceeds will go to grassroots environmental organisation Friends of the Earth. 
This is definitely one for the gorpy girls and boys. 
Why do Lime bikes click-clack? We found out.
Time Out's brilliant new podcast, 'Love Thy Neighbourhood', is out now. Listen to the third episode with Doc Brown in Kilburn. 
Stay in the loop: sign up for our free Time Out London newsletter for the best of the city, straight to your inbox.