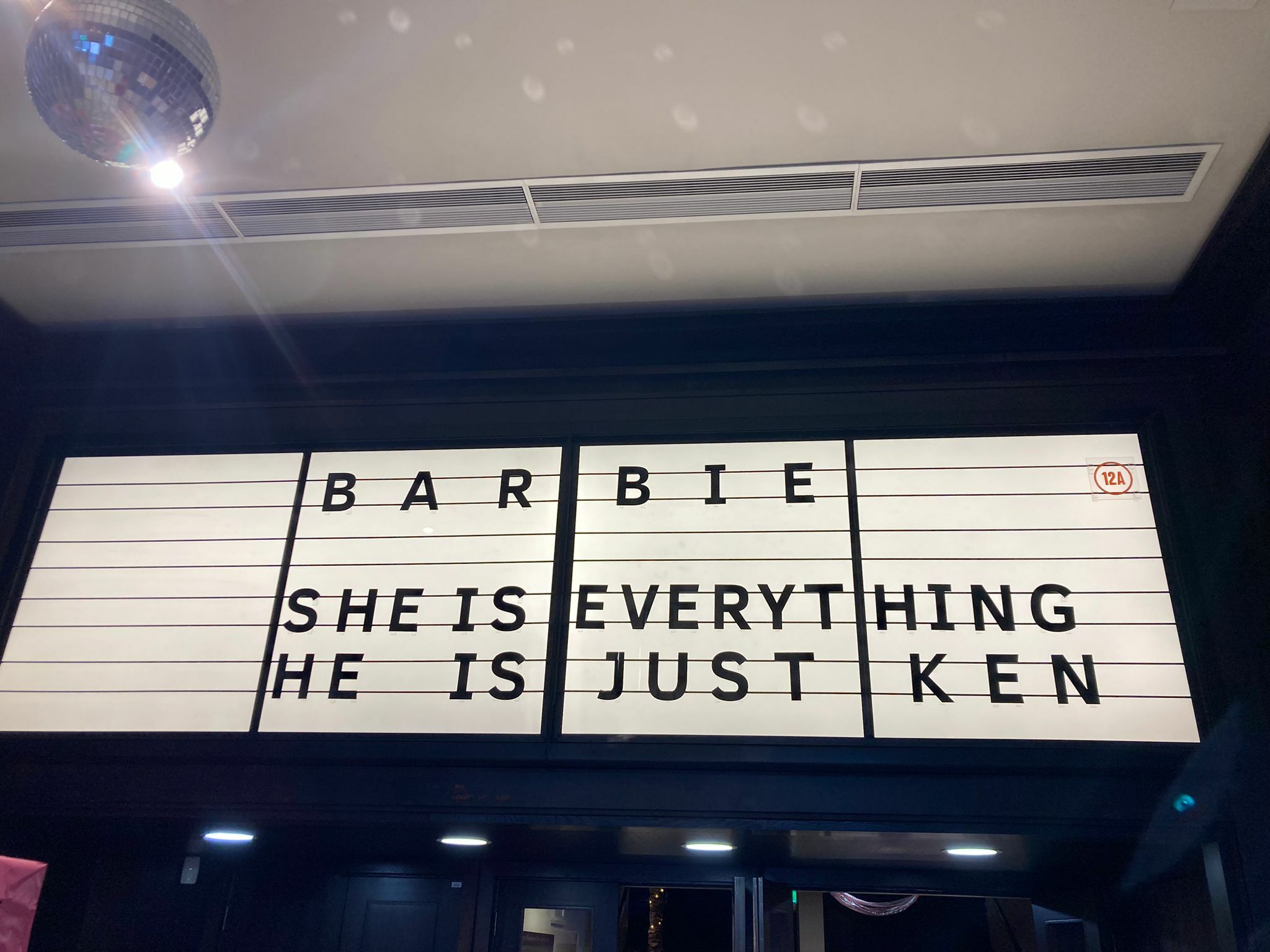 The intoxicating, pink-and-grey phenomenon that is 'Barbenheimer' has taken London's cinemas by storm.
Between them, 'Barbie' and 'Oppenheimer' pulled in £30 million at the UK box office, the biggest moviegoing weekend since 2019. 
Picturehouse reports its biggest ever weekend for ticket sales, bolstering its standard screenings with dress-up and dog-friendly 'Barbie' showings and 70mm and 35mm screenings of 'Oppenheimer'. 'We've had cinemas with totally sold-out showings – all day from 10am to 10pm,' says a spokesperson of the cinema chain. 
It was a similarly upbeat story at Curzon, with 264 sold-out screenings across the country. 'It's an amazing shot in the arm for cinema,' says Jake Garriock, Curzon's head of distribution strategy. 'We had our best box-office weekend ever, an incredible 59 percent up on our previous record. We were also 60 percent up on our previous best for food and beverage sales, including thousands of cocktails from our "Barbie"-inspired Plastic Fantastic menu.'
Barbican Cinema sold 41,628 tickets to 'Barbie' and 'Oppenheimer' screenings over the weekend. 'I have never seen such strong pre-sales as I have in the last few weeks for "Barbie", says Sonia Zadurian, the Barbican's new release curator. 'It began to sell out weeks in advance.'
Box-office records were also smashed at Dalston's Rio Cinema, Battersea's The Cinema in the Power Station and Mile End's Genesis, which took more in three days than 'Frozen 2' and 'Everything Everywhere All At Once' took across their entire runs. 
The Cinema at Selfridges is newer to the London cinema scene but also reports its biggest ever weekend, with almost every screening of 'Barbie' sold out until Saturday July 29.
And of course, seats at BFI IMAX screenings of 'Oppenheimer' have been the movie geek's answer to securing Taylor Swift tickets. Keep clicking, because Christopher Nolan's three-hour epic is running right into the middle of August. 
As we reported back in May, cinema admissions have been a third down compared with pre-pandemic levels, so the impact of this blockbuster run is massive for the long-term future of our favourite picture houses.
10 'Barbie' Easter eggs you might have missed.

Who was Oppenheimer? The true story you need to know before watching the film.