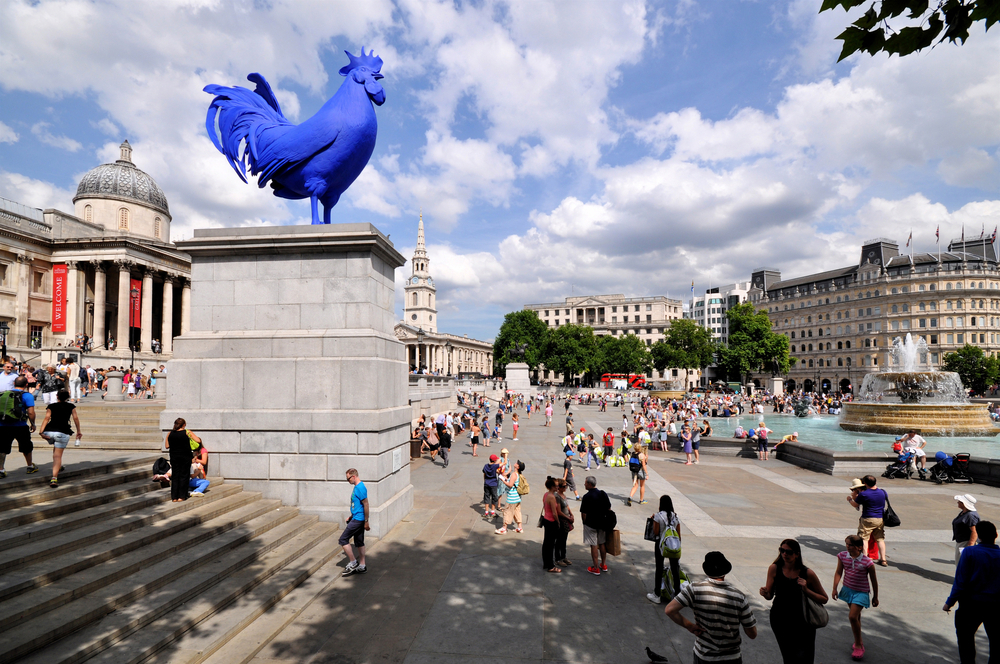 Proposals have been put forward for a statue of World War II codebreaker Alan Turing on Trafalgar Square's Fourth Plinth. Outgoing Defence Secretary Ben Wallace made the proposal last week, following the outcome of an independent review into the treatment of LGBTQ veterans in the armed forces pre-2000.
Wallace described Dr Turing as 'probably the greatest war hero', adding that the statue would be the 'greatest tribute' to the codebreaker. Fighting with Pride, an LGBTQ armed forces charity has shared their support for the proposals, referring to the 'debt' Turing is owed for the treatment he faced.
Turing was a mathematician, computer scientist, philosopher and pioneer in the field of computer science. He's known today as one of the most influential code-breakers of his time.
Despite having such a significant impact on so many fields, Turing was convicted of homosexuality in 1952 and forced to endure chemical castration, later dying in 1954. Britain didn't start to decriminalise homosexuality until 1967 and it wasn't until 2013 that Turing received a royal pardon for his conviction.
Other politicians have shared their support for Wallace's proposal, including fellow Conservative Anthony Mangall MP, who told the Evening Standard that he 'absolutely support[s] the Defence Secretary's campaign to put up a statue of Dr Turing in Trafalgar Square'.
The Plinth currently holds a statue by Samson Kambalu, a Malawi-born artist whose sculpture 'Antelope' represents a 1914 photograph of Baptist preacher John Chilembwe and missionary John Chorley. 
Listen to 'Love Thy Neighbourhood', Time Out's brilliant new podcast.
Stay in the loop: sign up to our free Time Out London newsletter for the best of the city, straight to your inbox.