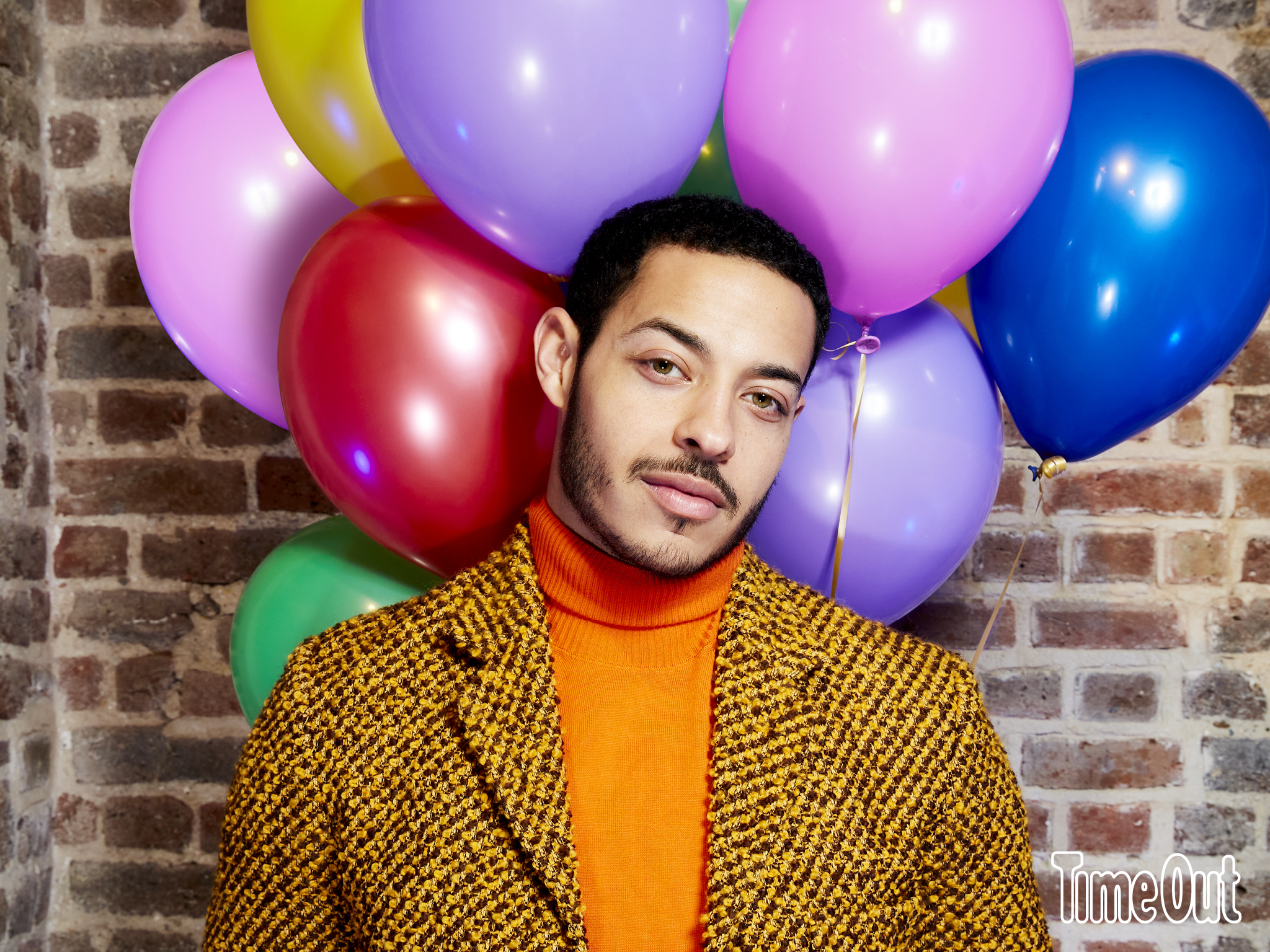 Daryl McCormack has had a lot of corks to pop recently. The Irishman is only the third person ever to be BAFTA-nominated for Best Actor and Rising Star in the same year – plus, he's just turned 30 and has the restaurant bill to prove it. His breakthrough role came opposite Emma Thompson in last year's seriously intimate, affecting and sex-positive two-hander 'Good Luck to You, Leo Grande', which has him vying with fellow Irishmen Paul Mescal and Colin Farrell for that Best Actor gong. In it, he brings his willowy magnetism and emerald-eyed charm to bear as the sincere male escort hired to help Thompson's recently widowed teacher make up for a lifetime of sexual disappointment.

Born and raised in Nenagh, Tipperary, McCormack has been an adopted Londoner for the past five years (though he's currently in Belfast filming a cop drama with Ruth Wilson). His career has hit hyperdrive in that time, thanks to roles on the West End stage in Martin McDonagh's 'The Lieutenant of Inishmore' and canny on-screen picks that include 'Peaky Blinders', Sharon Horgan's terrific Apple TV black comedy 'Bad Sisters' and, most of all, 'Leo Grande', a Sundance breakout that's since become a calling-card role for him. It almost happened even more quickly for him, too, with a series of successful auditions getting him within a whisker of winning the John Boyega part in 2015's 'Star Wars: The Force Awakens'. There are no regrets about the shape his career has taken since then.
And, as his 'Leo Grande' director Sophie Hyde attests, he's a thoroughly charming human IRL too. 'He has a way of really being with and seeing the person he is with,' she emails to tell me. 'He's also terrifically funny and fun.' He's also terrifically busy, jetting to London for BAFTA functions and Time Out's photoshoot at the crypt in St Martin-in-the-Fields, before heading back to set. I caught him on the phone in the slightly less glam surrounds of Manchester Airport.
You just turned 30. How did you celebrate? 
'I took some friends out for dinner to Canto Corvino, a little Italian in Liverpool Street. I had the crab ravioli – big recommendation – with 18 or 20 of my mates, who have become dear friends since I've been in London.'
'Leo Grande' premiered on your birthday last year and you're about to go to the BAFTAs with it. How have those 12 months been for you?
'It's been overwhelming at times. I'll always look back on it as a year where a lot of things came together. You're looking for affirmation in your formative years as an actor and to be received well by a wider audience, and the mix of how "Leo Grande" has gone down and the likes of "Bad Sisters" and having a BAFTA nomination definitely helps. It helps you to trust yourself and your own confidence more.'
Are you still in touch with Emma Thompson? 
'[Laughs] You can't do a film like this and not be almost eternally bonded. It was a wonderful thing we shared and I think it's established a lifelong friendship between me and her. Will we hit the dance floor at the BAFTAs? Definitely. She's a good dancer, too.'
You met at her house for the first time and went for a walk on Hampstead Heath. What was that experience like?
'I would be lying if I was to say that it wasn't daunting. But Emma has such a disarming nature that it's very hard to continue to be daunted after five minutes in her company. And the potential of working together is the thing that you're both excited about, and I saw that within her. She felt as excited to me as somebody who would have just come out of drama school [to make the film]. Our relationship wasn't in any way hierarchical or uneven.'
You came close to being cast in the John Boyega role in 'Star Wars: The Force Awakens' back in 2014. Looking back, does that feel like a sliding doors moment: something that would have taken your career in a completely different direction?
'Oh, definitely. As someone who got started in theatre and who has a massive passion for independent film, yeah, it would have taken me on a completely different trajectory. I guess it's a real indication that what's for you won't pass you, and that there is a purpose to everything – even if you don't see it in the moment. But I feel like I'm in a strong position to go after what my heart truly desires.'
You can't do a film like "Leo Grande" and not be eternally bonded to your co-star 
You're vocal about social issues, and racial and gender equality especially. Do those passions guide your acting choices?
'I keep my work as an actor and my political landscape separate. Putting a socio-political lens on to art gets tricky, because I don't really want to make stories that make a point or comment on something. I'm really interested in individual stories that encapsulate the human spirit. And then whatever issues they speak to, if it's beneficial then that's a bonus part of the job.'
Who are the filmmakers you want to work with?
'I've just done a deep dive into Ruben Östlund's films and I really like Joachim Trier, who made "The Worst Person in the World". I was really impressed with Charlotte Wells's debut film "Aftersun". The list is endless.'
Do you remember your first-ever acting role?
'My very early memories were of playing the panther in "The Jungle Book" at infant school and doing the musical "Anything Goes" with my local choral society.  I always remember the feeling of the lights hitting your skin and that was kind of thrilling. I couldn't put my finger on it, but it gave me such a sense of aliveness.'
Were you a persuasive panther? 
'I don't read reviews. Even back then I had an awareness to focus on my craft [laughs].'
You must have read the reviews of 'Leo Grande'…
'I was celebrating my birthday the night it premiered and my phone was pinging because the early reviews were quite good. But for the most part I tend to stay away from them: once I've finished something, I try to let it go. Let go of the outcome, let go of any performance anxiety. Just really, really let go.'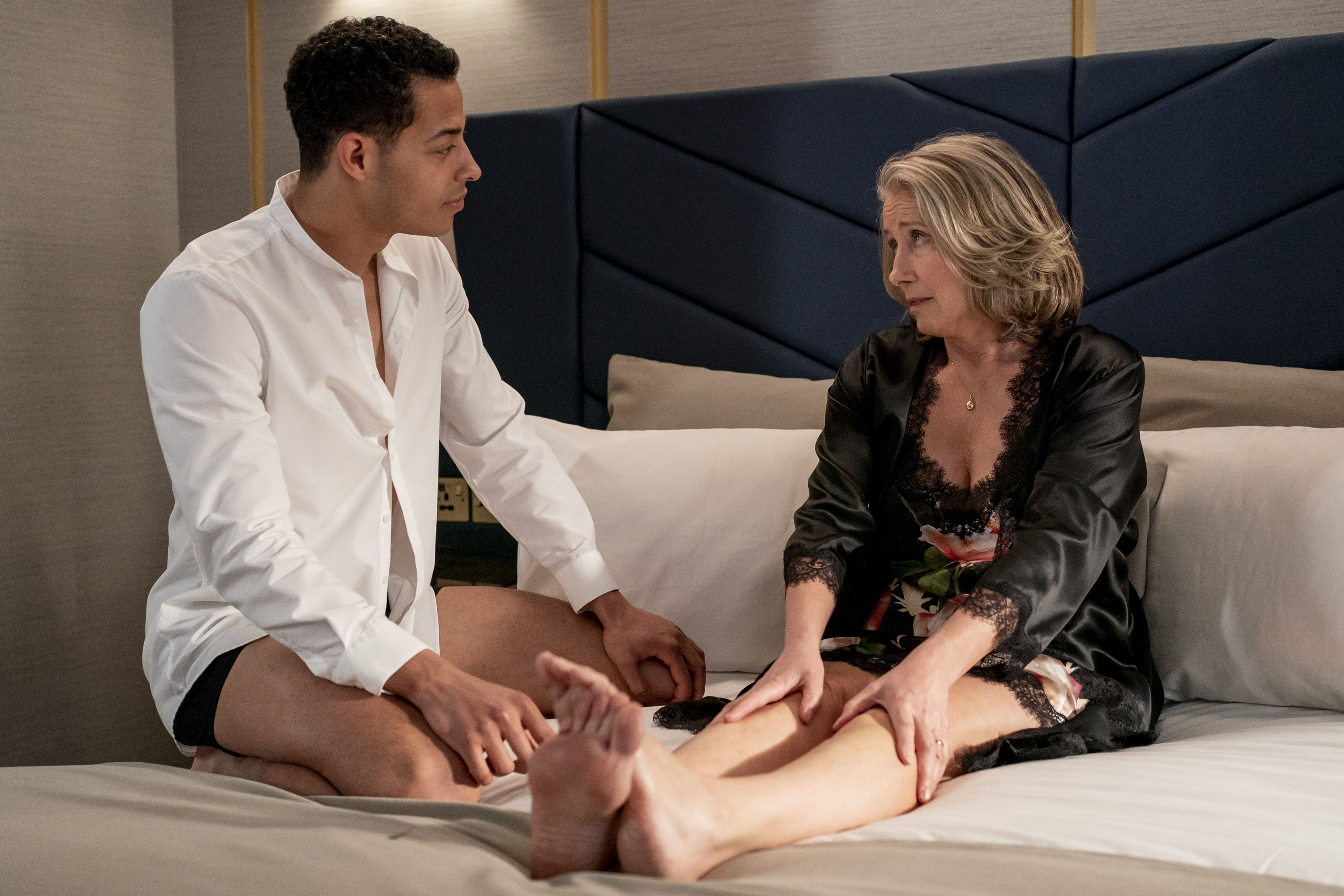 Is that good for your mental health?
'It is. You have to find whatever you can. It's a tricky game sometimes and that's definitely one of my strategies.'
What was the best thing about growing up in Tipperary?
'I think there's a privilege in growing up in a small community in that you can be shielded in a good way and there's such support there as well. That was good for me growing up in Nenagh, because it was a small place and yet big enough to explore and find a sense of who I was.'
I guess it wasn't a place where you could look around and see a lot of other actors?
'Yeah, but me and my mum had a tradition of going to the cinema every weekend, and I remember that really helped me formulate a dream to go and pursue this. And I became quite obsessed with going to the theatre when I first moved to Dublin at 18. I was this über-keen guy who went to every play.'
Would you say you've become an adopted Londoner?
'I guess I could call myself an adopted son of East London, because it's become my turf. I love London, it's definitely a second home now. And it's done quite a lot for me in terms of my career as well. So I'm indebted to it in a way.'
What are your favourite east London haunts?
'There's a really cool little cocktail bar near Columbia Road called the Looking Glass Cocktail Club. There's this mirror in the back that's actually a sliding door to this secret space in the back.'
'Bad Sisters' is coming back for a second season. Will you be in it?
'I have yet to find out. I know they're in the midst of writing everything. It's one of those things where you have to wait and be patient but we'll see. It's a great show, so I'm excited to see that it's coming back.'
My mum has my "Peaky Blinders" hat. She shows it off to half the town
There's a 'Peaky Blinders' movie on the way. Do you know if your character, Isaiah Jesus, will be coming back for that?
'I meet people on the streets who are massive fans and they're like: "When is the film coming out?" and I'm like, "Mate, you might hear before me!" We're sometimes the last people to hear about it. Hopefully, things might start moving this year but as of right now, I have no idea.'
Did you get to keep any of your 'Peaky Blinder' props?
'I have my peaky hat at home somewhere. I think my mum is keeping it safe, showing it off to half of the town.'
Lastly, what would it mean to you to win a BAFTA? 
'I have to put things into perspective: I came to London only five years ago and I was waiting tables, so to be at the BAFTAs five years later with two nominations is really surreal and humbling. I hope it's the beginning of more to come.'

This year's EE BAFTA Film Awards take place at 7pm, Sun Feb 19.
'Good Luck to You, Leo Grande' is streaming now on Amazon Prime Video.