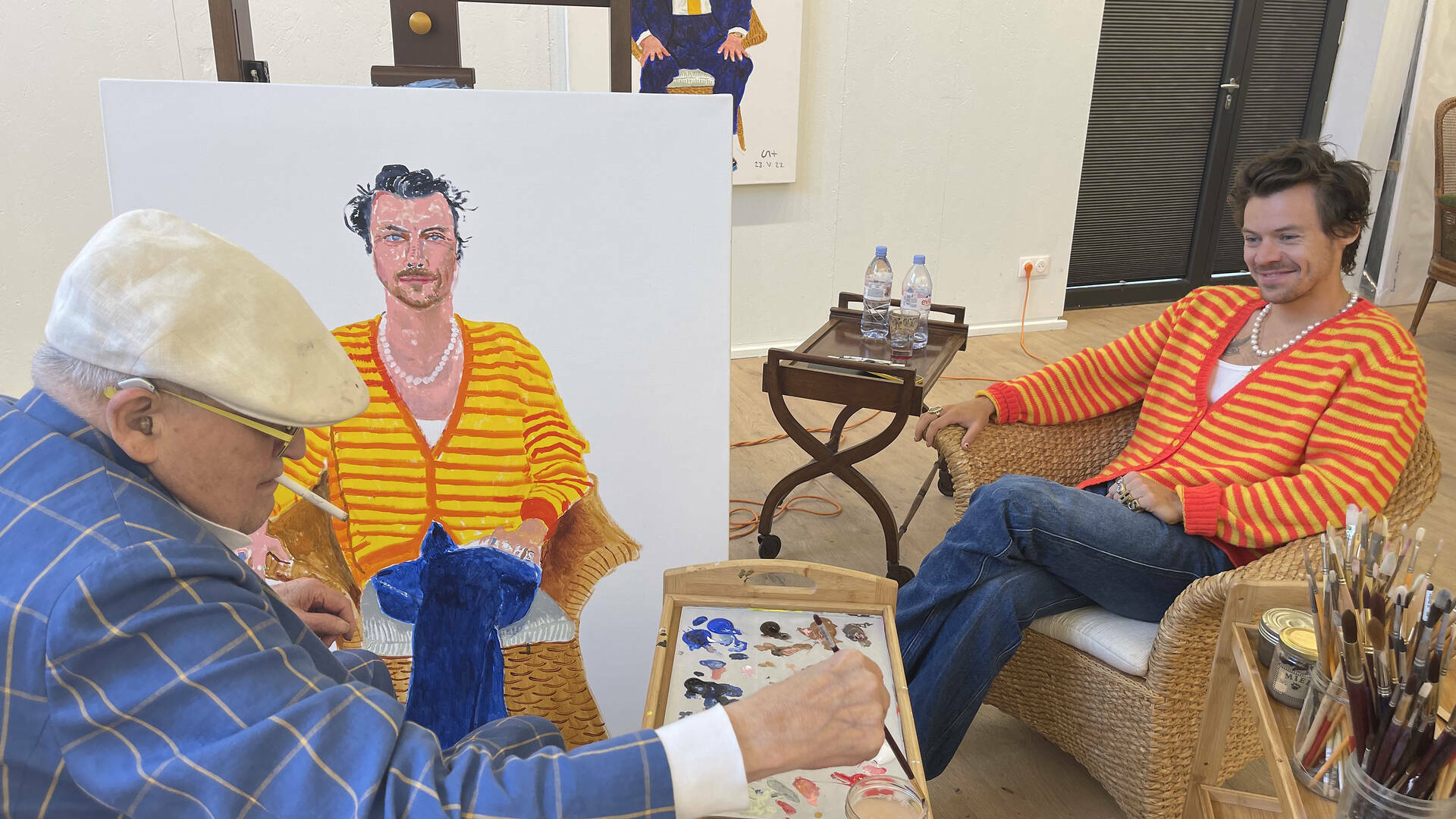 In an unprecedented meeting of minds, two of the finest talents of their respective generations have come together for a newsworthy painterly collaboration. One helped shape the course of twentieth century art, the other is a super cute guy who sings about watermelons. That's right, David Hockney has turned his eye to Harry Styles. 
The portrait was painted over two days at Hockney's home in Normandy last May. It finds Styles lounging in an armchair, dressed in jeans and a bright cardigan, with a string of pearls around his neck. It's Hockney at his loosest and freest. Is it also Hockney at his best? No, not really – but he's 86, so give him a break.
The painting is one of 30 new portraits by the artist going on display at the National Portrait Gallery later this year as part of a revamped version of their 'David Hockney: Drawing From Life' exhibition, which opened in 2020 but was forced to close early due to the pandemic. There have been a lot of Hockney shows in London over recent years (and that one was among the worst) but maybe the addition of these new portraits will help push it towards greatness, who knows. 
'David Hockney: Drawing From Life' is at the National Portrait Gallery from Nov 2. More details and tickets here.
Can't wait? Here are the top ten exhibitions in London you can see right now. 
Want more? Here are London's best free exhibitions. 
Time Out's brilliant new podcast, 'Love Thy Neighbourhood', is out now. Listen to the first episode with Bimini in Bankside. 
Stay in the loop: sign up for our free Time Out London newsletter for the best of the city, straight to your inbox.