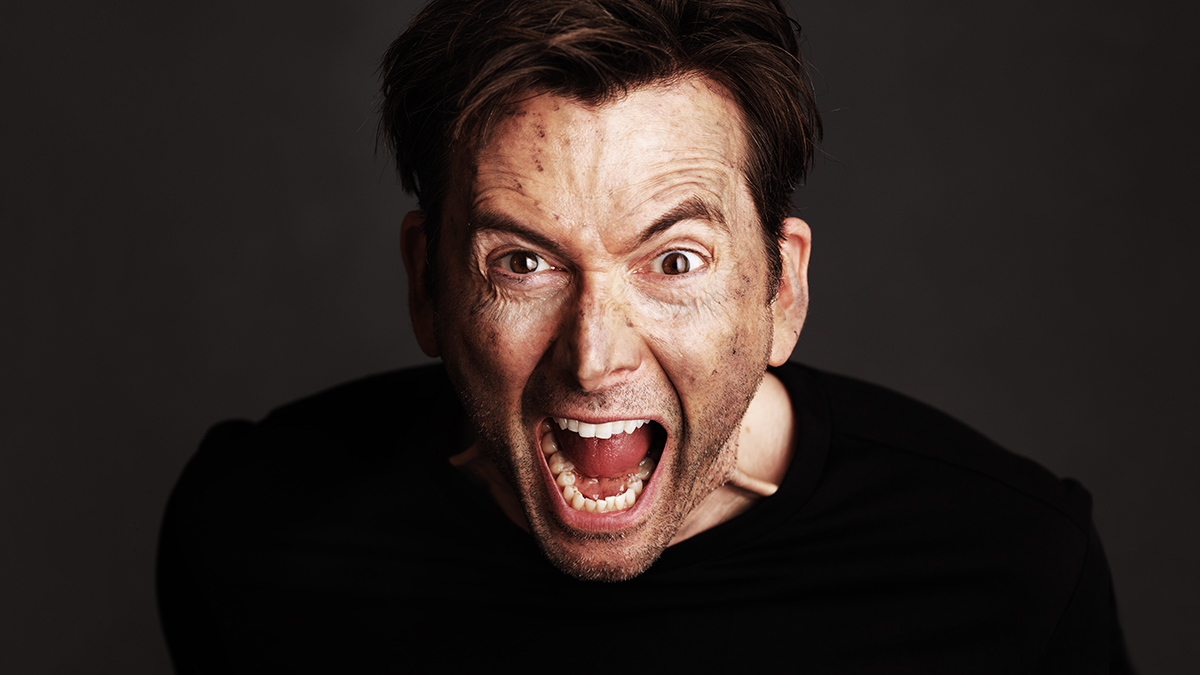 If there are two things David Tennant is famous for that aren't 'being a time travelling space alien', it's playing villains and taking on big Shakespeare roles. Curiously, though, he's never played one of Shakespeare's many juicy villains… until now.
This December the Scottish actor will take on The Scottish Play in Max Webster's Donmar Warehouse production of the Bard's gory, supernatural-tinged revenge tragedy 'Macbeth'. Although a stage regular – last seen in the West End's excellent 'Good' – Tennant is another major coup for the tiny Donmar, which has a serious track record with big-name Shakespeare productions, with Tom Hiddleston's 'Coriolanus' and Kit Harington's 'Henry V' – also directed by Webster – both relatively recent. Tickets to 'Macbeth' are liable to sell out very quickly indeed for the ten-week run, though you have to think the odds are high that it'll be filmed for NT Live. There's no word on other casting, though the role of Lady Macbeth typically attracts a high-profile actor as well (for instance, Saoirse Ronan did it at the Almeida in 2021). 
It comes in a busy year for the play, with the Globe also staging a production (with casting TBC) and the recent announcement that Ralph Fiennes and Indira Varma will star in a touring version that will play a warehouse in London (TBC, but obviously not the Donmar Warehouse) early next year. Kenneth Branagh's imminent 'King Lear' means this is going to be an excellent year for seeing middle-aged celebrity men doing The Bard.
Lower key but exciting for those who know, it's also been announced today that 'Macbeth' will be proceeded at the Donmar by the UK premiere of Lynn Nottage's 'Clyde's' (Oct 13-Dec 2), the US playwright reuniting with director Lynette Linton, who helmed the phenomenal 2018 Donmar production of Nottage's 'Sweat'.
'Macbeth' is at the Donmar Warehouse Dec 8-Feb 10. Tickets go on sale May 16 at 9am online, and noon by phone.
Kenneth Branagh will play King Lear in the West End for 50 performances only.