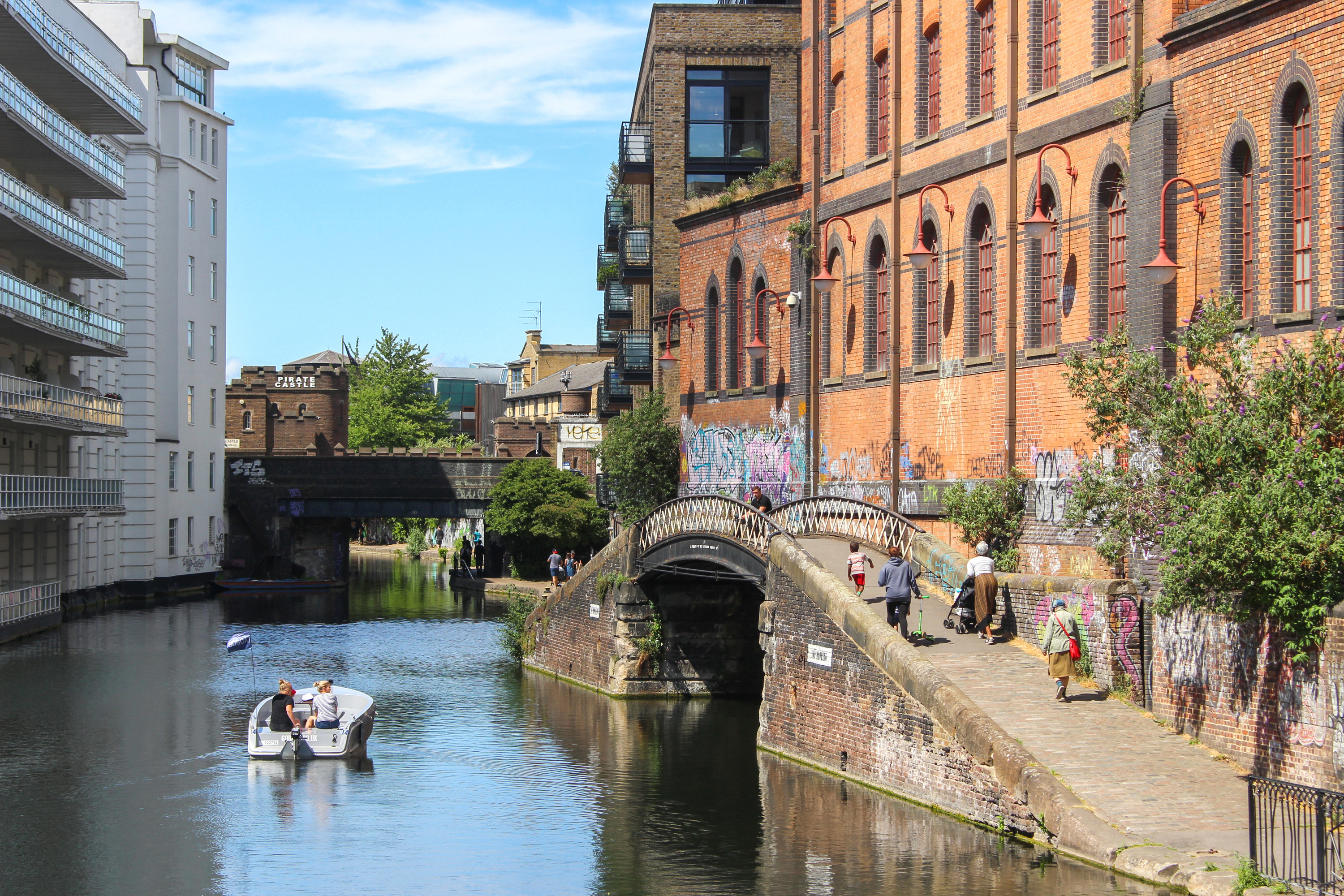 'Dead Dog Bridge', a 175-year-old footbridge along the Camden canals has reopened after a 10-week renovation. The Canal & River Trust (C&RT) completed a £533,000 project to repair the footpath which is the busiest canal footbridge in the country.
The grade II-listed bridge is crossed by more than a million people every year and gained its nickname because debris, including dead animals, would historically wash up near the bridge which is at the end of a 26-mile stretch of the canal. Nice! Thankfully there are no dead mongrels or other roadkill floating in the water around the bridge any more. It also was recently featured in the James Bond film 'Spectre'.
The work, which began in mid-January, included repairs to the bridge's wrought iron lattice parapets, cleaning of the underlying cast iron beams, and cleaning and repointing of the abutments and approach parapets. It's also been spruced up with a new colourway, and instead of the black and white it was previously painted in the bridge has been revealed with a new crimson coating.
Phil Emery, the C&RT's regional heritage adviser, said: 'In recent years, the bridge's striking ironwork has been painted black and white, but working with a specialist to analyse the paint layers, we discovered the original colour was most likely to have been "Indian red".
'The name refers to pigment used to create the paint colour, made from ground haematite ore obtained in Bengal, the historic region divided between modern-day Bangladesh and the Indian state of West Bengal.'
Who's up for a game of Pooh sticks?
A tasty guide to London's most sustainable restaurants.
Commuters rejoice: Waterloo station is getting a big refurb