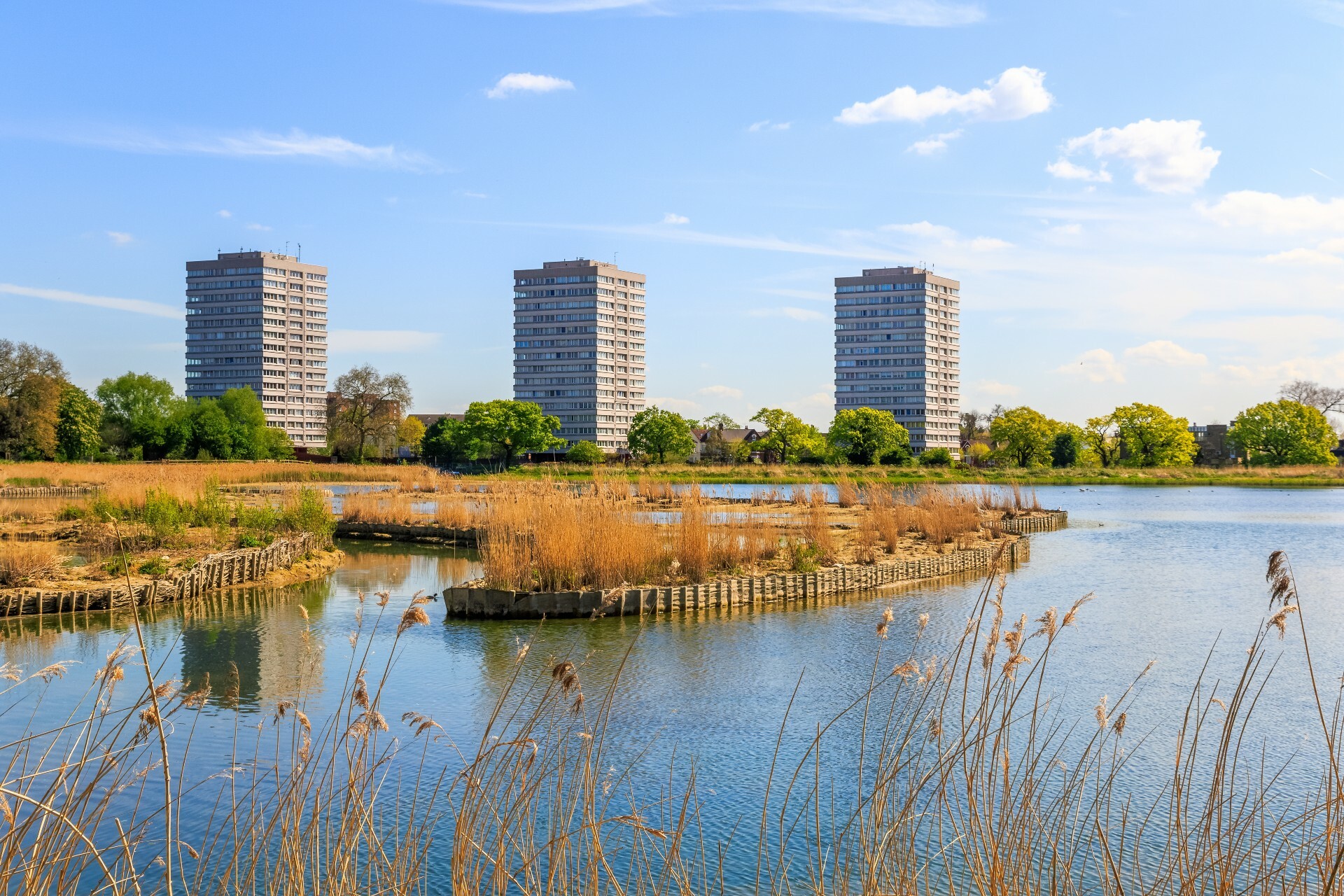 We know it's a cliché, but east Londoners bloody love outdoor swimming. Whether it's for the chance to show off your new Hunza G swimsuit, or being able to smugly tell people you're a 'very keen wild swimmer', actually, we just can't help it. And while the Hackney Riviera might best be avoided, we could be getting not one, not two, but three new outdoor pools. Hooray!
As well as a potential massive outdoor swimming spot at an old industrial site in Waltham Forest, by August next year Londoners could be splish sploshing in Ilford's new heated outdoor 25m pool, too. On top of that, Hackney Council wants to create a beginner's pool at a wild swimming reservoir in Stoke Newington. 
The Ilford lido, which is planned to be built in the historic Valentine's Park, will have six lanes and a brand new gym to go with it. It's part of Redbridge Council's £11 million investment in leisure facilities in the area. It's thought the pool will cost a maximum of £4 million, council leader Jas Athwal said. 
Athwal told the Evening Standard: 'It's about taking a public health approach, whether it's violent crime or health or inequality, and making sure we have leisure as an offer.
'When we came into administration in 2014, we had only one swimming pool in the entire borough. It's exciting times. Valentine's Park is regularly voted as one of the 10 best parks in the capital. Money isn't plentiful, but we want to show we are not here to manage decline and, even in the depths of the financial constraints that councils operate under, we can offer a glimmer of hope to residents.'
Athwal also revealed plans to build five new pools in Redbridge by the end of 2024. 
Over in Stoke Newington, the council has published plans to develop West Reservoir — opposite the Woodbury Wetlands — with a beginners' swimming area, new changing rooms and a café.
Caroline Woodley, Hackney's cabinet member for families, parks and leisure, said: 'We want to make open-water swimming more inclusive, while retaining the spirit of this special place.'
Outdoor swimming for everyone!
Euphoria, filth and mayhem: why do people love Infernos nightclub?
The Met Police have called for Brixton Academy's licence to be revoked