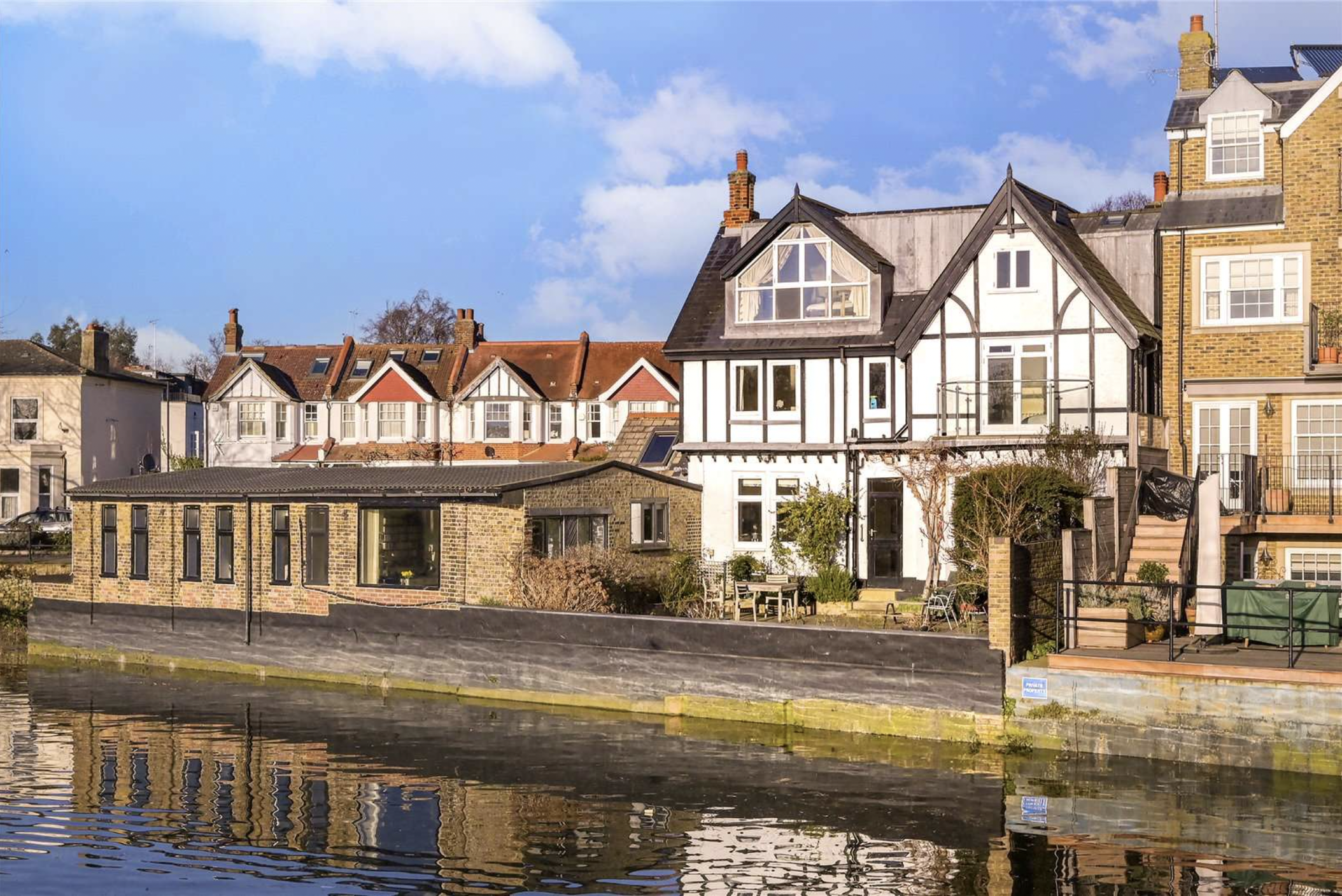 If you're bored of telly, try this Chiswick riverside pad on for size. It's got riverside views from pretty much every room: perfect for a quiet night in watching the ducks (and discovering that their romantic antics put the wildest 'Love Island' contestants to shame).
The lucky future owner of this £4.25m home will benefit from gorgeous views over the Thames from all three of its floors, and they'll also own a part of the area's fascinating history.
Built in 1869, today, it's a slickly renovated modern dwelling. But well over a century ago, it was the home and workshop of nineteenth-century master boatbuilder Francis Goodwin Maynard, who was pivotal in turning Chiswick into a place where wealthy Victorians came to mess about in boats. He organised races, hired out vessels, and kept an eye on all the watery fun and games outside his doorstep (no doubt fishing the odd gentleman's top hat out of the river into the bargain). Maynard also provided the boats for the annual University Boat Race, and Oxford and Cambridge's crews would gather at his house before this fiercely fought annual contest. 
These days, the house bears only a few traces of its boat-building history, such as its original name of 'Strand End' painted over the front door. It's a substantial 3,135 sq ft property with five bedrooms, two reception rooms and a converted boathouse in the back garden that's been turned into a home office. One of the bedrooms even has a balcony overlooking the water: perfect for late-night duck-watching sessions, or just for casting an eye over all the boating antics that unfold on the river, just as this fascinating home's original owner would have done.
Full details of the property are available from Savills.
A London flat used in 'Harry Potter and the Order of the Phoenix' is up for sale.
Enjoy the glories of spring at these fantastic places to see flowers.