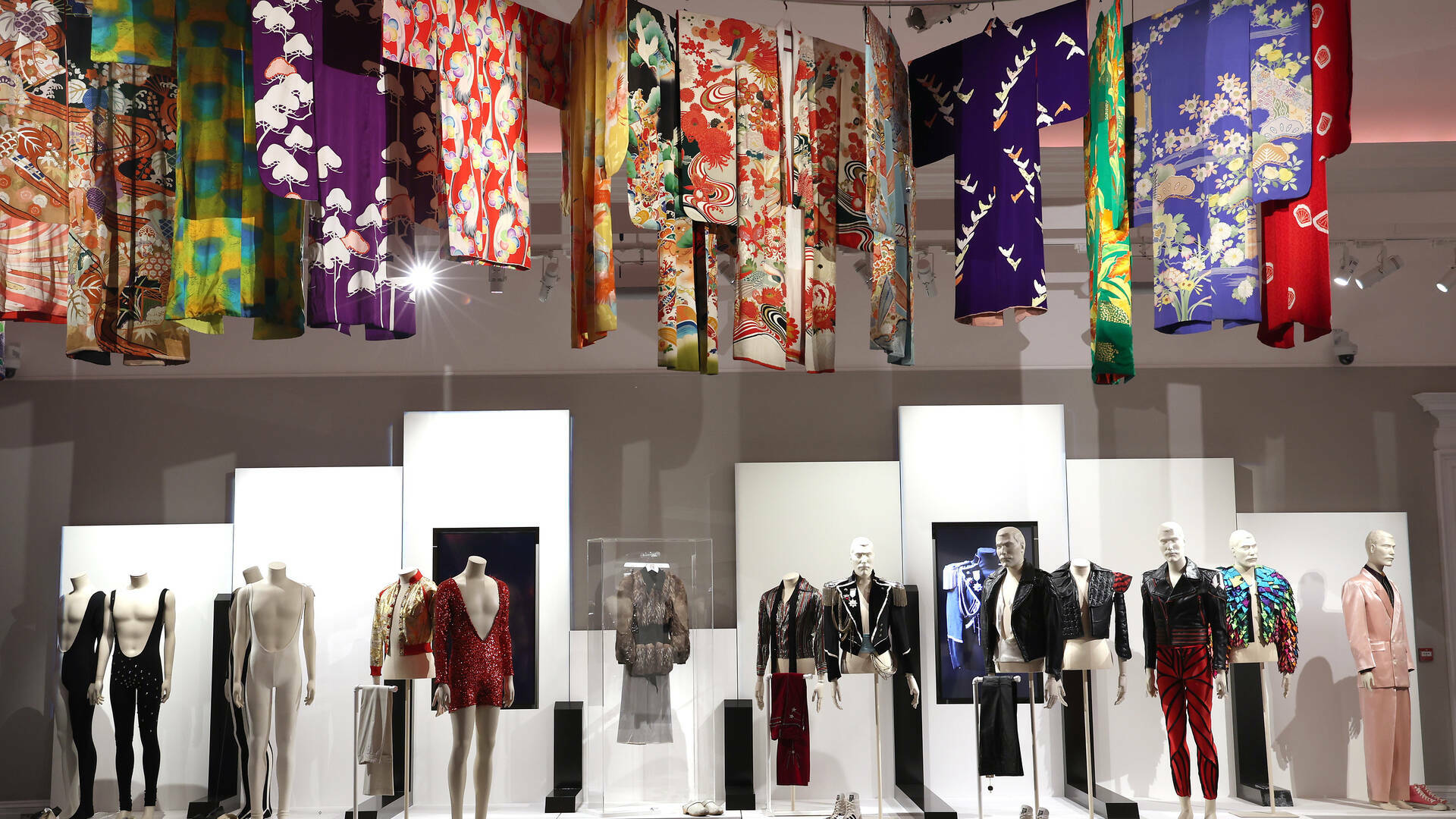 For the first time, Londoners will be able to explore a recreation of the lavish London home of Freddie Mercury in a new exhibition. In 'Freddie Mercury: A World of His Own', over 33,000 of the singer's actual possessions will be displayed before being auctioned off by Sotheby's auction house.
Mercury, who famously said he liked to be 'surrounded by splendid things' and 'exquisite clutter', filled his grand Kensington home with a lot of treasures. Some of the belongings up for auction include his costumes, moustache combs and handwritten lyrics, as well as dozens of photographs from his personal archive. You'll even be able to glimpse the iconic crown and cloak Mercury had made by costume designer Diana Moseley for Queen's 1986 'Magic' tour. 
At the centre of the collection is Mercury's beloved piano, a stonking Yamaha G2 Baby Grand Piano, which is being unveiled for the first time and is estimated to be worth between £2-3 million. There are also a number of intriguing oddities, including a Wurlitzer jukebox, a 29-strong collection of ornamental cats and a plastic neon telephone. 
Here is a sneak peak into the recreation of the singer's home. 
'The collection takes us on a journey through Mercury's life – from his school days, to college, the fledgling years of his career, and of course his greatest stage moments,' David Macdonald of Sotheby's said. 
'Across six auctions, Sotheby's reflects Freddie Mercury's kaleidoscopic world of style and quality, spanning art, fashion, musical instruments, personal papers, possessions and photographs, furniture, and jewels, accrued over the course of fifty years,' the Sotheby's website writes. 
'This collection has been meticulously preserved at his beloved home at Garden Lodge for over three decades and displays a quality and diversity of works that are a testament not only to his manifold passions, but innate style, accomplished artistry, and brilliant mind.'
Time Out's brilliant new podcast, 'Love Thy Neighbourhood', is out now. Listen to the first episode with Bimini in Bankside. 
Stay in the loop: sign up for our free Time Out London newsletter for the best of the city, straight to your inbox.