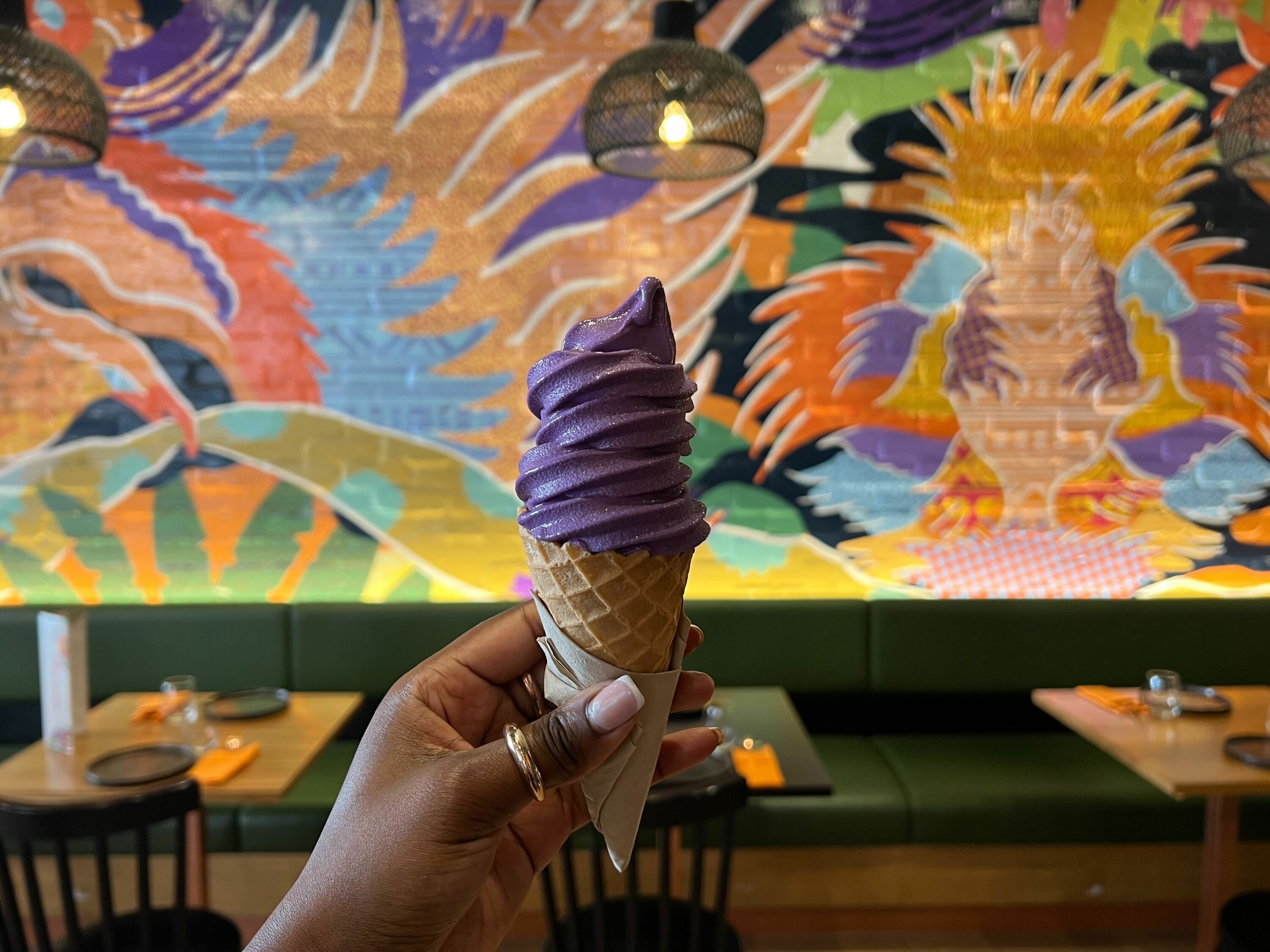 Do you like ice cream? Stupid question, of course you do. Unless you're one of those odd people who thinks it's 'too cold' (baby). And boy do we have some good news for you. Time Out is giving away a whopping 700 free ice cream cones, and they're in a very exciting Southeast Asian flavour. 
Kasa and Kin, a Filipino restaurant in Soho, will be giving Time Out readers free cones of deliciously violet Ube soft serve – a purple yam flavour that's popular in the Philippines. Ube is famous for its distinct colour and its softly sweet flavour that's often described as a cross between vanilla and pistachio.
To get yourself a free scoop, all you need to do is subscribe to Time Out's free newsletter 'Out Here', where we will be releasing voucher codes for 100 percent off the ice cream throughout August.
Sign up to 'Out Here' before it's too late!
While you're here, these are the best ice cream shops in London.
Time Out's brilliant new podcast, 'Love Thy Neighbourhood', is out now. Listen to the third episode with Doc Brown in Kilburn.