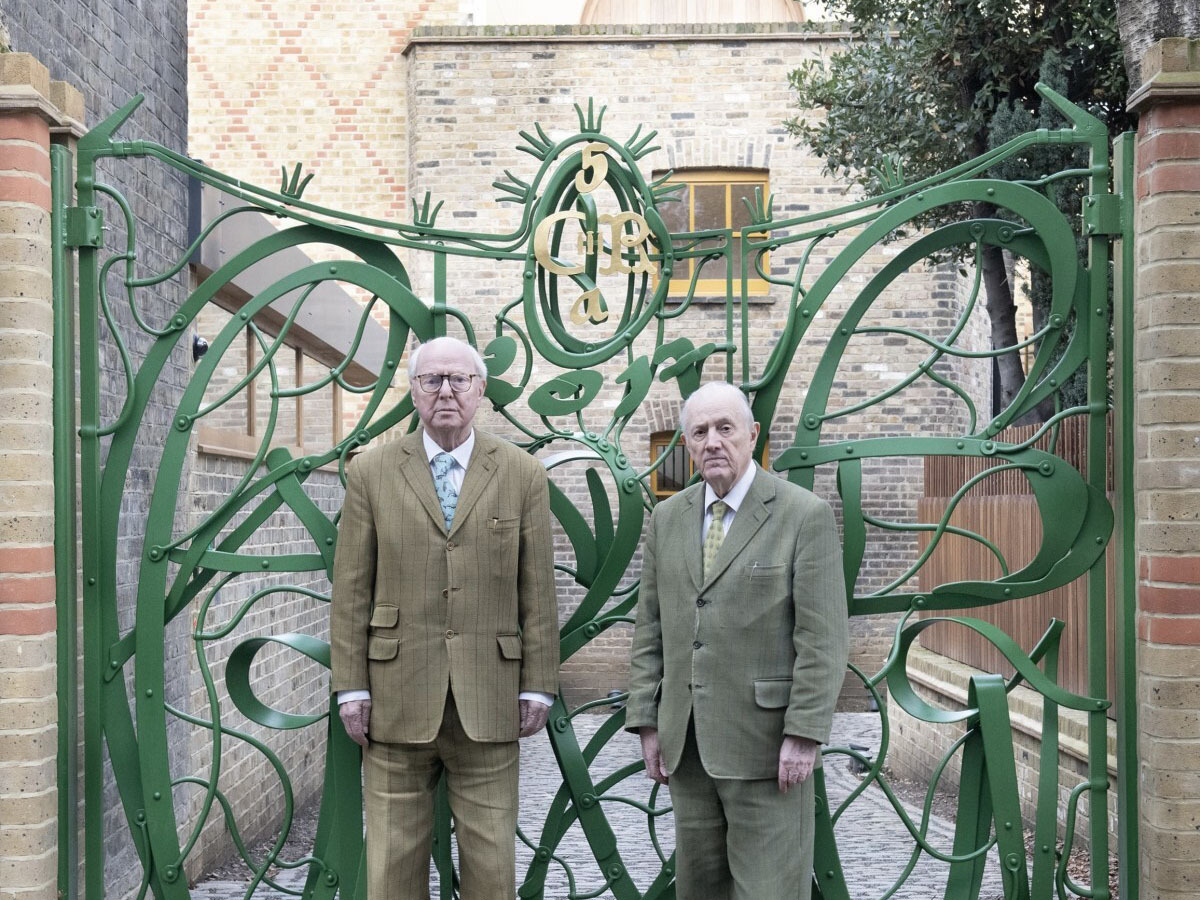 National art treasures Gilbert & George aren't shy about hyping up their own importance and legacy. And to prove it, they're opening their very own museum, dedicated to themselves, in Spitalfields on the first of April. The Gilbert & George Centre is a three-storey Georgian townhouse, just like their own famous home on nearby Fournier Street, which will be home to three exhibition spaces, a research centre and will present 'one or two' exhibitions a year. 
The space will be 'a permanent home for Gilbert & George's artistic legacy… providing visitors with the widest possible access to their historical and new pictures, as well as a place for research and scholarship on their practice'.
This has been a long time in the offing, with the original announcement of the gallery/museum space circulating years ago (they've been working on the building since 2015), but it looks like it's finally going to happen. 
The opening exhibition is set to be the first UK showing of 'The Paradisical Pictures', which find the artists occupying their own version of heaven, filled with overgrown greenery, rotting flowers, sexual innuendo and, of course, Gilbert & George. 'We will start with "The Paradisical Pictures" because we realise that most people think of paradise as "the after party" and we think of this as the pre-cum party,' they say, which is as good an explanation as any. 

The Gilbert & George Centre opens at 5a Heneage St on Apr 1. More information here.
Want more art? Here are the top ten exhibitions in London.
Want more art, but free? Here you go.