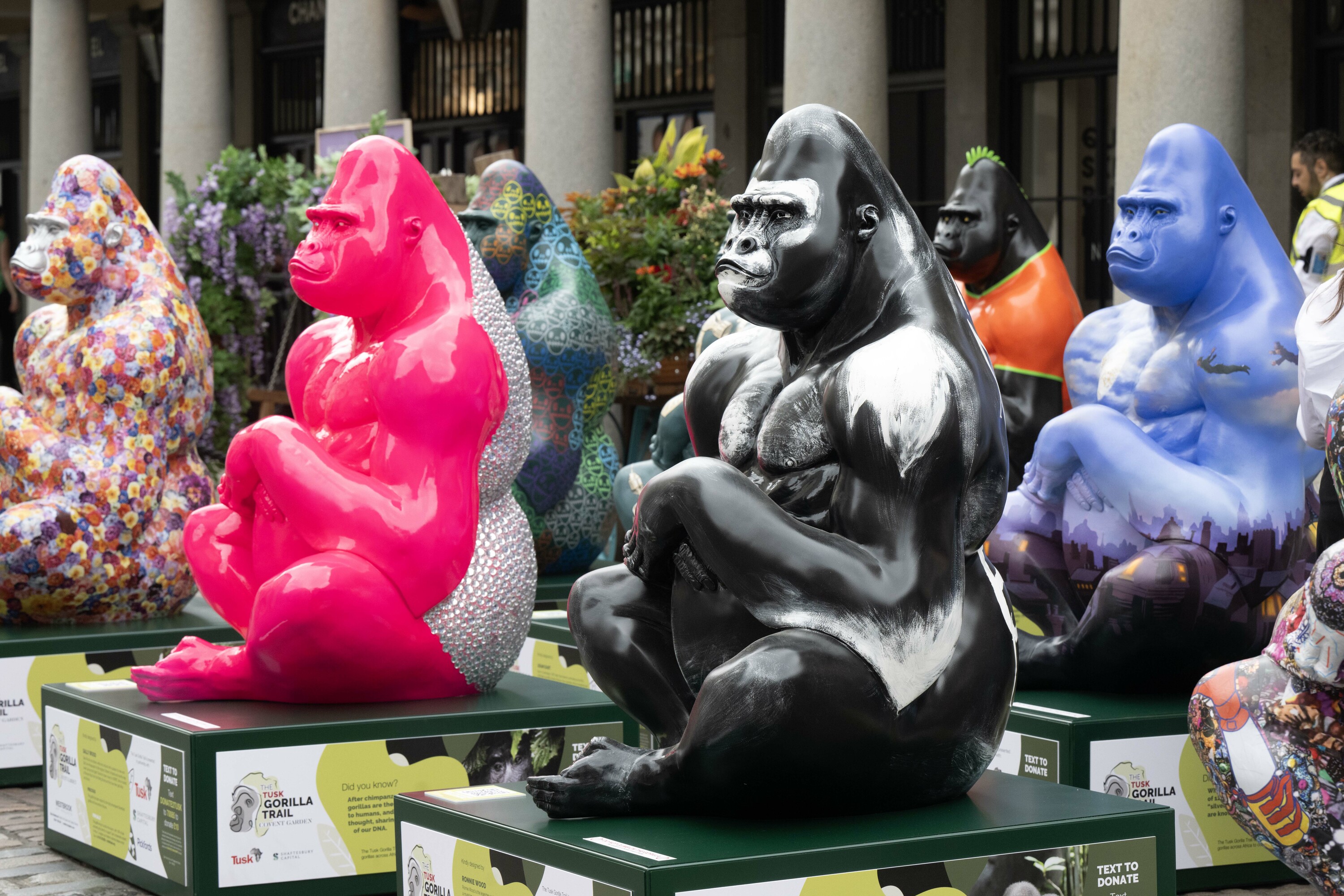 Covent Garden is full of quirky market stalls, luxury shops and cool eateries – and now it's home to gorillas. Yes, you read that right. Gorillas. 
As of today (July 14), a series of fifteen life-sized gorilla statues have appeared around the neighbourhood, courtesy of a partnership between the Westbrook Gallery and conservation charity Tusk. 
Tusk has spent the last 30 years protecting over 40 endangered wildlife species across 20 African countries, and this Gorilla Trail is the centre of their campaign to promote the threat faced by these majestic creatures. It's previously held similar awareness campaigns for other endangered species, targeting the rhino in 2018 and lion in 2021. 
Each gorilla features unique decorations designed by a roster of 15 creative celebs, including Rolling Stone Ronnie Wood, British photographer Rankin and artist Chila Burman. One design is inspired by a Chinese mythological animal, whereas another is covered in forest camo.
Curator of the trail Chris Westbrook said to the BBC: 'Harnessing the emotional and communicative power of art is the perfect vehicle to raise awareness and create positive change across the widest of audiences.'
To top off this project, each gorilla will be put to auction in October and the entirety of the proceeds will be donated to Tusk's conservation efforts. Until then though, they're free to admire, so head down to Covent Garden and marvel at the array of designs. You can find out more about the trail on Tusk's official website here.
Did you see the pinkest and most immersive 'Barbie' screenings in London next week?
Plus: here's how to get free Häagen-Dazs on national ice cream day.