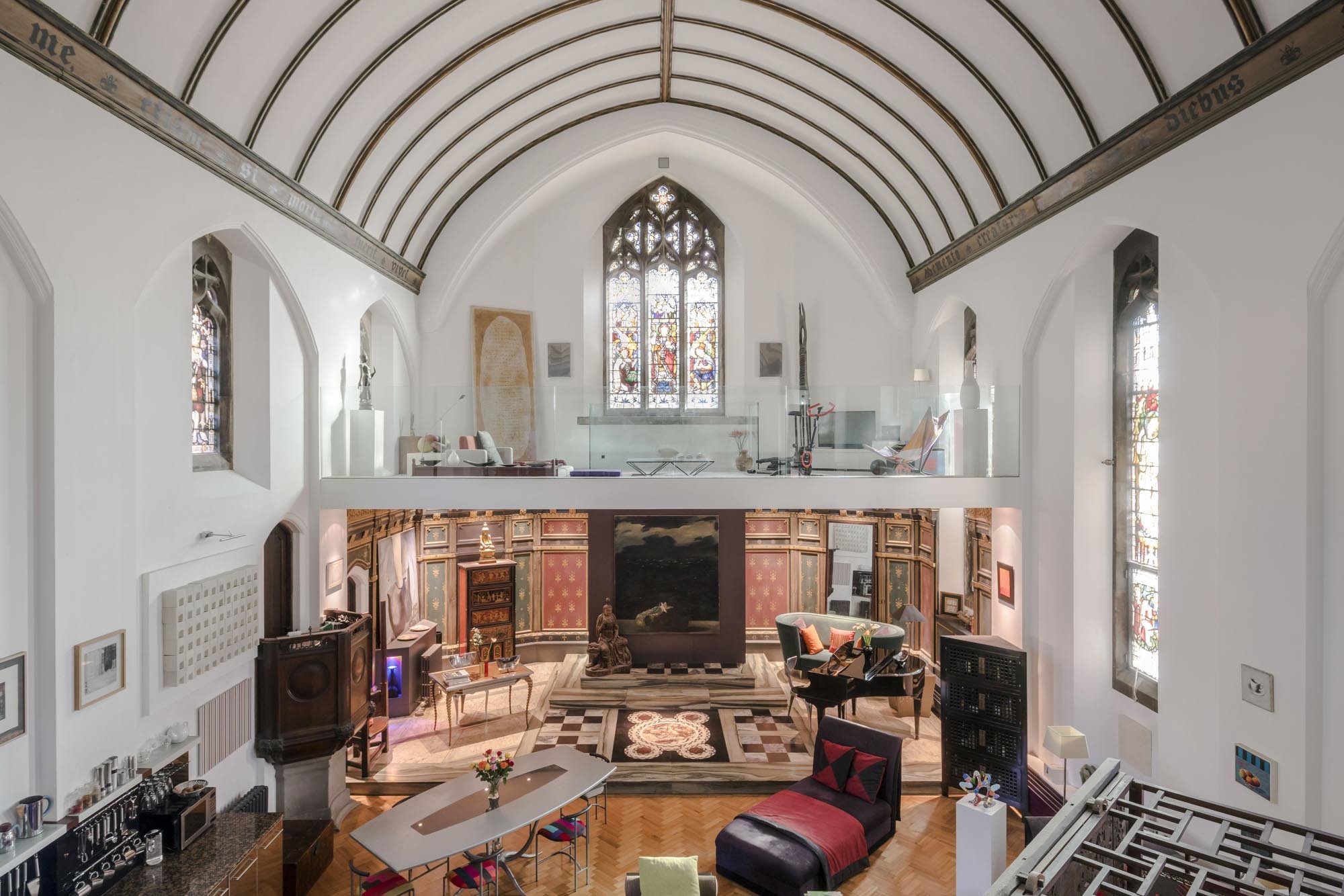 Imagine waking up under a stained-glass window and having your breakfast sitting on original church pews. For one deep-pocketed house-hunter, this could be a reality, as a spectacular converted chapel in Camberwell is for sale for £2.85 million
The four-bedroom home on Cormont Road in southeast London covers 3,200sq ft, making it one of the capital's biggest church conversions. Built in 1903, the chapel was once part of an adjoining training college for women teachers. Interior designer Peggy Prendeville bought the building in 1999 to stop it from being converted into four separate flats.
Prendeville was determined to preserve the chapel's original features and keep its 'historic interior' while making it a family home. 'It was important to not lose the sense of calm that this building with its beautiful proportions and stained glass windows had,' she wrote on her website.
To make it liveable, Prendeville built a mezzanine over two ends of the church floor, meaning that the impressive 1,176sq ft open-plan living area preserves the church's vaulted ceiling, stained-glass windows, marble altar steps and wooden choir stalls. For the holiest of workouts, she added a home gym at the altar end. And the two bedrooms, walk-in wardrobe and study are where the organ loft once was.
This was far from Prendeville's first project of this scale. She previously converted a Victorian dog-biscuit factory in east London into a home, and also designed a library in an eighteenth-century ballroom for Sotheby's Institute.
Despite the undeniable magnificence of this house, it's pretty niche and it's struggled to sell since going on the market in 2020. It was initially priced at £2.95 million, so there's been a (small) reduction. Start praying for that lottery win. 
Take me to church!
The sale is being managed by the Unique Property Company.
Some of London's famous red phone boxes might be turned into vending machines.
Somerset House is unveiling a 30m-wide installation spiralling from its courtyard.