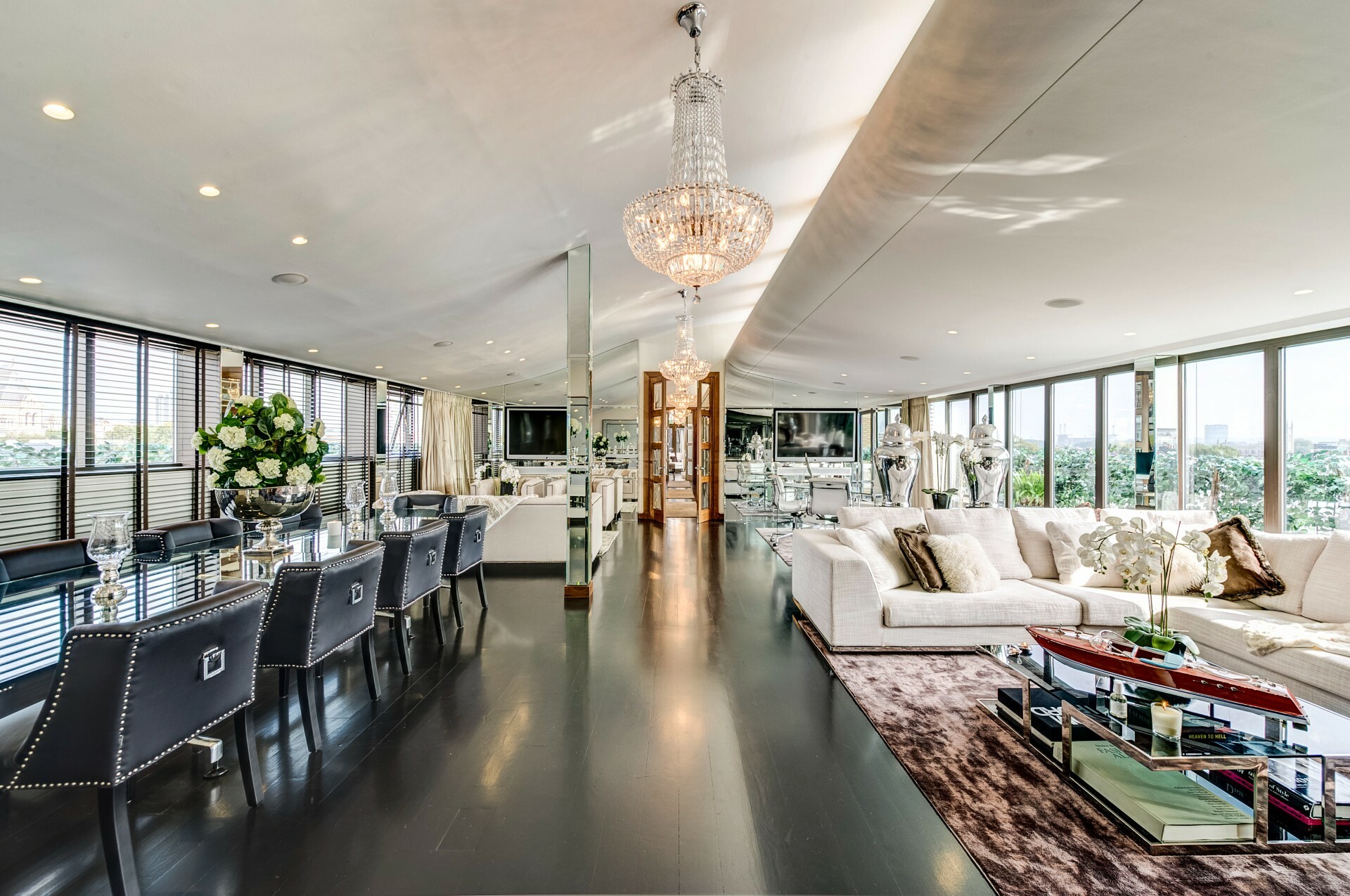 Ever dreamt of living like Hugh Grant? C'mon, we know you have. The actor famous for starring in stuff like Notting Hill, Love Actually and Four Weddings and a Funeral is also well-known for being more than a little bit posh. And now, excitingly, there's the chance to live just like Grant, as a glam property that he once owned is now on the market.
The property in question is the penthouse apartment of South Kensington's Petersham House. And, as you'd expect, it's luxurious in the extreme.
With three en-suite bedrooms, a gym, a private lift and a 'semi-open plan reception room, dining area and kitchen', the apartment is pretty OTT even for a penthouse. As well as its indoor bits, it also has tonnes of outdoor space with a sun-deck and jacuzzi. And on top of all that, it's also on the seventh floor, with views out over pretty much all of London.  
It's all exceptionally fancy: here are a few pics of the place.
As you'd expect, all this doesn't come cheap. While the penthouse was recently reduced in price, it's still got a hefty £7,250,000 price tag. It's being sold by agents Berkshire Hathaway and you can find out more on the official listing here.
ICYMI: Kensington Palace's helipad is being turned into a public ice rink this winter.
Listen to Time Out's brilliant new podcast 'Love Thy Neighbourhood': episode five with Helen Bauer in Waterloo is out now.
Stay in the loop: sign up for our free Time Out London newsletter for the best of the city, straight to your inbox.