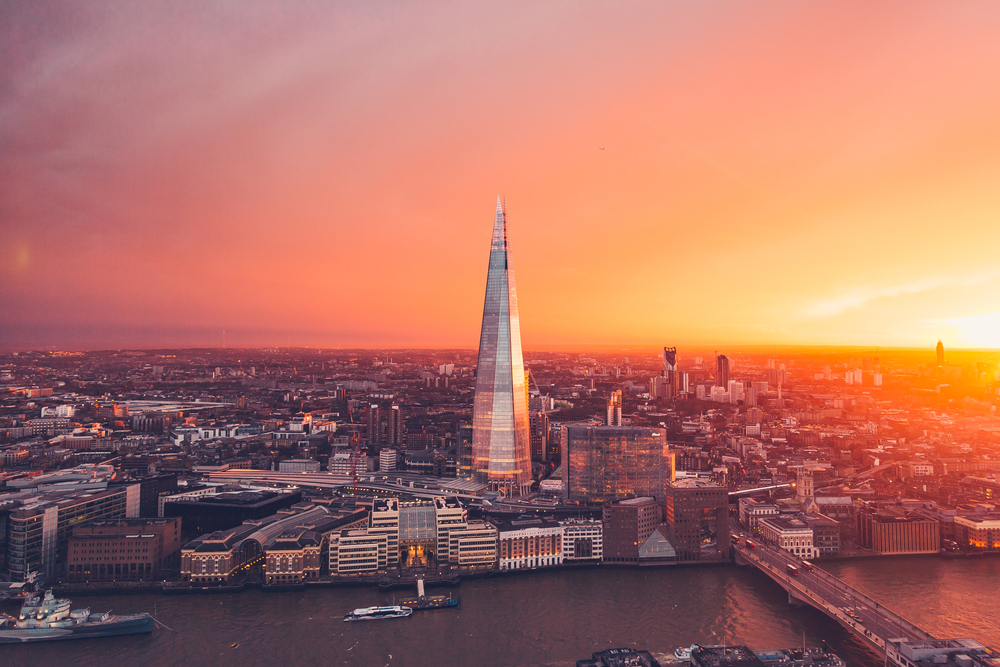 Recent days in London may have seemed gloomy, but let's not forget just how beautiful this city really is. And that's especially the case in golden hour – with so many sunset-gazing spots on offer, there's nowhere quite as special to watch the sun go down as London. 
It comes as no surprise then that London has just been crowned one of the best destinations in the world for sunsets. The scoop comes from Titan Travel, a travel company that looked at data from posts on social media platforms Instagram and TikTok to find the winners.
London came in sixth, with Bali coming in first, followed by Santorini, Ibiza, Maui and San Diego. That means that London beat hit summer locations like Paris, Venice and the Maldives. The capital also ranked fourth for the most-viewed sunset spots, getting a total of 11.4 million views on TikTok.
So where should you visit next for the best views of a London sunset? Well, you could head to Primrose Hill for a picturesque display of the centre of town. Or you could go to the Sky Garden to see panoramic scenes from within the city. Alternatively, of course, you could visit The Shard for striking views of our skyline from up high. 
We're pretty proud that London got such a top spot. What better way to celebrate than to go and visit your favourite destination, bask in the sun and fall back in love with summer in the capital? And cross our fingers that it stays balmy out…
Listen to 'Love Thy Neighbourhood', Time Out's brilliant new podcast.
Stay in the loop: sign up to our free Time Out London newsletter for the best of the city, straight to your inbox.