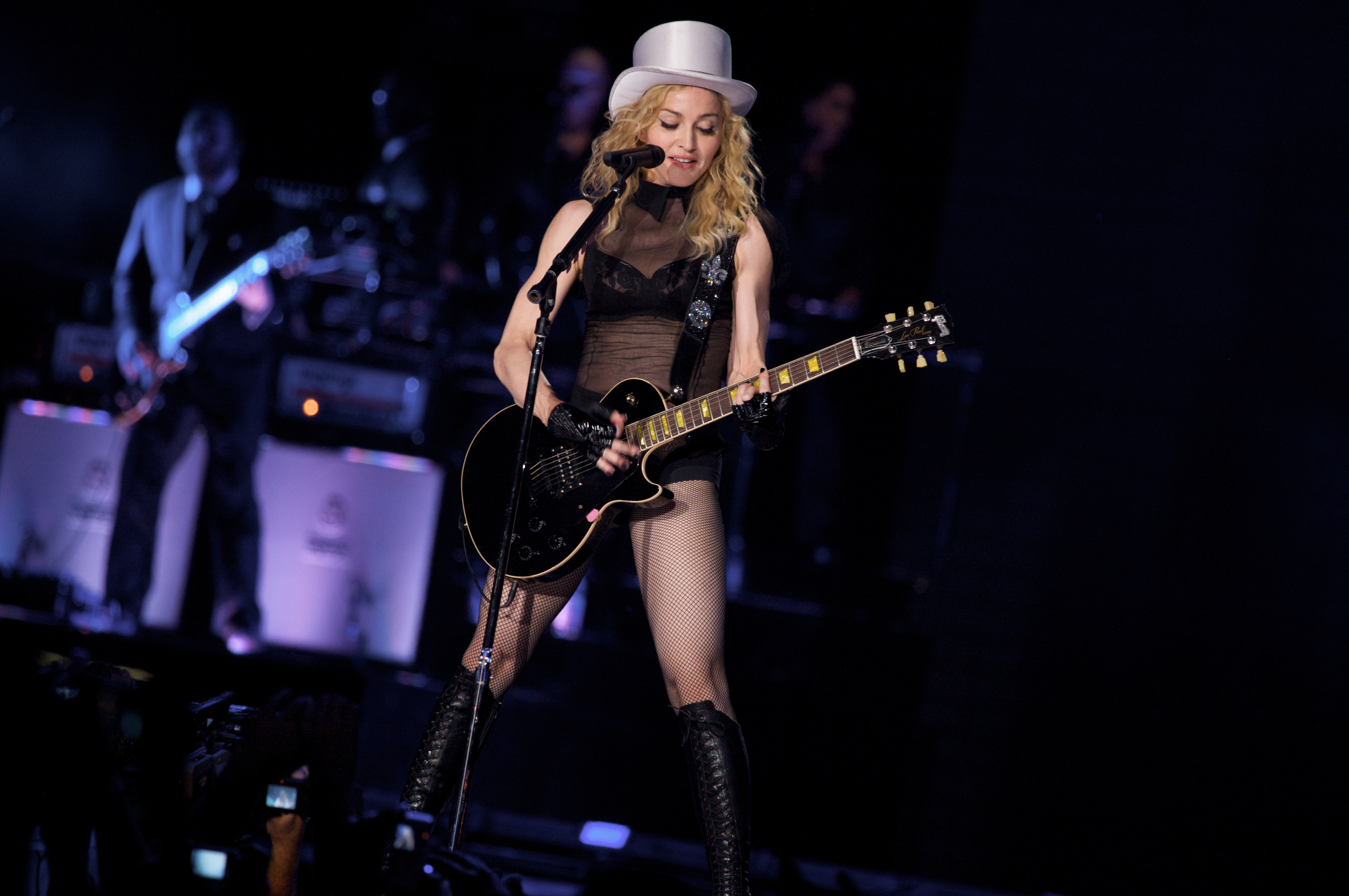 Madonna, the patron saint of pop, is reportedly working on a top-secret plan for a fortieth-anniversary tour. Last year, the superstar hinted to Variety magazine that she was eager to tour again. And fans, your prayers have been answered. Rumoured to be starting at the end of this year, it'll be the singer's first-ever greatest hits tour, and she's already booked the O2 in London for multiple shows.
The singer last hung up her dancing shoes after the 'Madame X' tour in 2019. While those shows primarily took place in smaller venues, including ten nights at the London Palladium, her new greatest hits tour is set to take over proper stadiums. Celebrating the 40 years since she first made the Billboard Hot 100 chart with 'Holiday' in 1983, this is the first time the 64-year-old will perform a compilation show that spans multiple albums. 
In a story in the Sun, an inside source claimed that Madonna wants to connect with her new fans who have discovered classics like 'Material Girl' and 'Frozen' from ye olde social media. 'Madonna is trying something completely new, giving fans, young and old, what they want,' the source said. 'She wants to capitalise on tracks like "Frozen" and "Material Girl" popping off on TikTok, and introduce her back catalogue to an entirely new generation.
'Previously, she has always wanted to be forward-facing and focus on whatever new album she's plugging. But now, in her mid-sixties, she is going back to basics and once again reinventing herself.' They added that the tour will be 'no-holds-barred' and 'suitably risqué'. Oo-er.
Madonna has had a series of meetings with creative director and producer of her previous shows Jamie King. The exact dates and details of the tour are yet to be revealed.
Her Maj might be dead, but Her Madge is still in rude health.
London art exhibitions we can't wait to see in 2023.