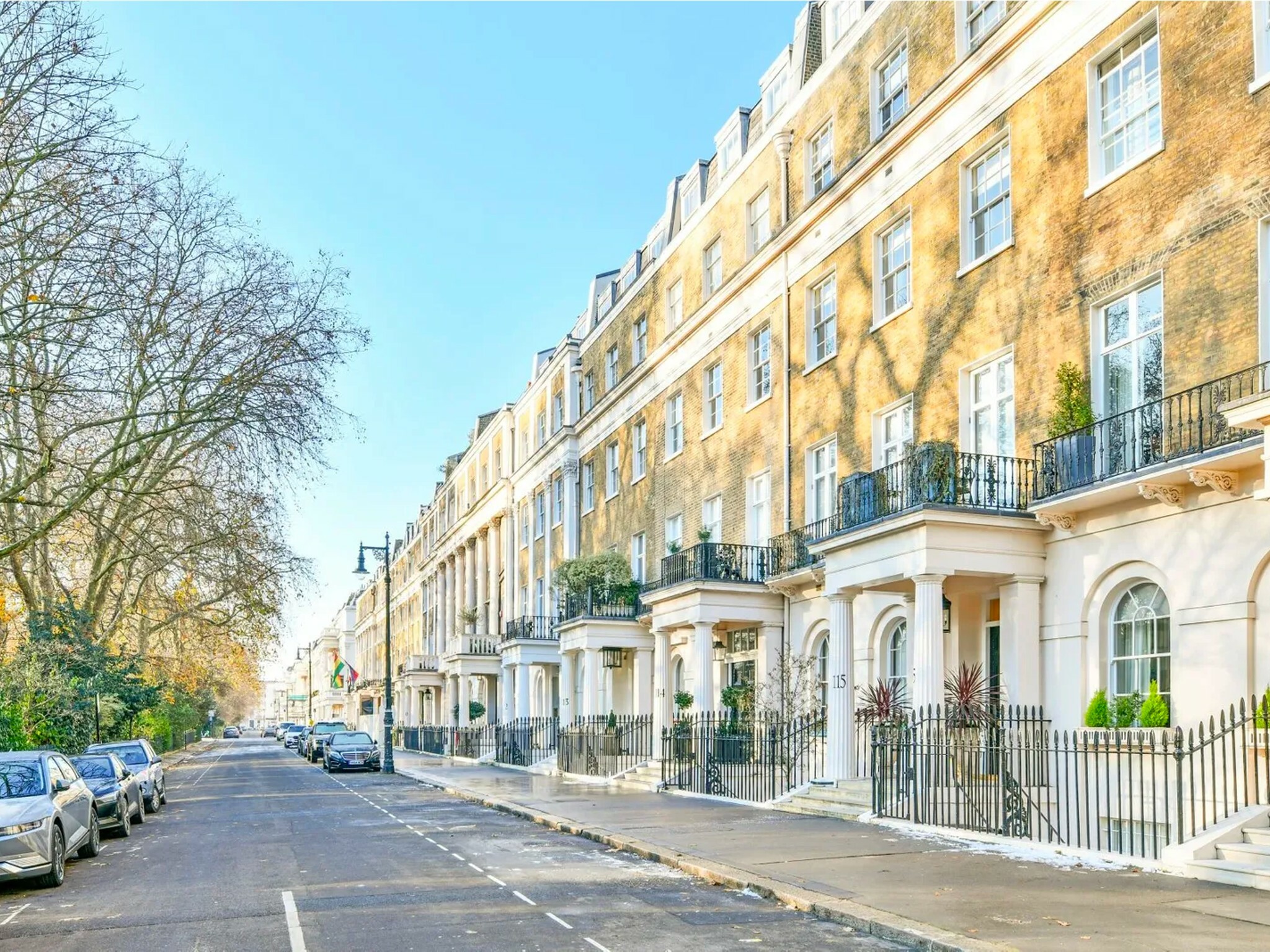 London's full of places that, at one time or another, have been home to someone famous. And sometimes those places go up for sale – just like this one, which was once the home of none other than Margaret Thatcher. Okay, not as cool as the house where Elton John recorded 'Candle in the Wind', sure, but still kinda interesting.
Mrs T was a rather, erm, controversial political figure. While she was the UK's first female PM, she was also arguably responsible for a load of really, really, really miserable stuff, from mass unemployment and increased poverty across the country to vast – and lasting – levels of regional inequality, to introducing the infamous Section 28, banning the 'promotion of homosexuality. Still, take the good with the bad, eh? 
No matter what you think of the Iron Lady, her former house in Belgravia's Eaton Square is undeniably splendorous. Spread over the property's 10,600 square feet are nine bedrooms, seven bathrooms, several 'entertaining' rooms, a media room, a conservatory, a wine cellar and an industrial-grade kitchen – and that's just getting started. 
The place is grade II-listed and comes decked-out with period fireplaces, glammy chandeliers, ceilings dripping with gilt and glitzy columns aplenty. Here are a few pics of it all to give you a flavour.
As you can see, it's very flashy indeed. And Thatcher wasn't the only famous resident of Eaton Square. The address is also known for having being home to other very famous, very old people, such as British PMs Stanley Baldwin and Neville Chamberlain, as well as James Bond actors Roger Moore and Sean Connery.
Maggie's old abode could be yours for a frankly incomprehensible (to most of us, anyway) £39.5 million. It's being sold by Sotheby's International Realty and you can see the full details here. 
Did you see that Liverpool Street station could be getting a serious glow-up?
Plus: an apartment in the grade I-listed Isokon Building could be yours.