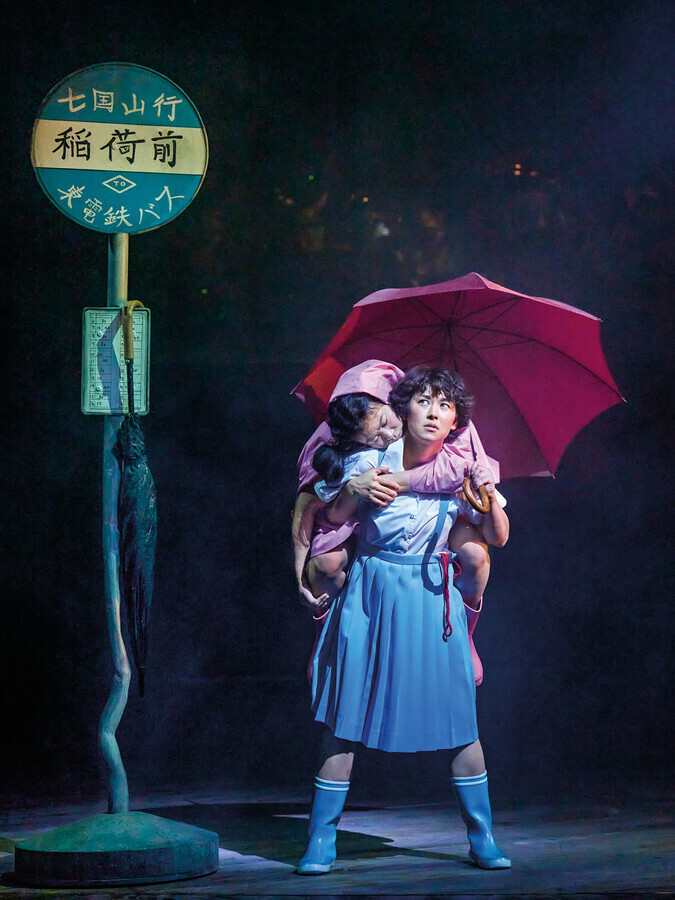 The RSC's blockbuster adaptation of Studio Ghibli's 'My Neighbour Totoro' leads the nominations at this year's Lawrence Olivier theatre awards, which have just been announced.
With nine gongs ranging from the expected technical dominance – chief puppeteer Basil Twist is nominated for Best Choreographer – to a pleasing nod for Mei Mac as best actress, 'Totoro's long hoped-for West End transfer must surely be inching ever closer.
Only a single nomination behind it is Chris Bush and Richard Hawley's epic musical set in a Sheffield estate, 'Standing at the Sky's Edge', currently playing at the National Theatre. The Oliviers traditionally tend to favour West End shows over subsidised theatres for reasons that are honestly too tedious to get into, but the fact that literally no new musicals opened in the West End last year has made for a much livelier list than usual. 
Indeed, the National Theatre manages its best set of nominations in years, with a walloping 16, with 'Blues for an Alabama Sky', 'The Crucible', 'The Corn Is Green' and 'Phaedra' all racking up nods. The Almeida also did particularly well this year, scoring 13 nominations from 'A Streetcar Named Desire', 'Patriots' and 'Tammy Faye'.
Finally, let's not forget those lovely celebrities – the reason we all do this, right? Almeida stars Paul Mescal and Tom Hollander face off against each other, Rafe Spall, David Tennant and Giles Terera in the Best Actor category, and Jodie Comer has to be the hot favourite for Best Actress, though she has tough competition from Patsy Ferran, Janet McTeer, Mei Mac and Nicola Walker.
The results will be announced at the Royal Albert Hall on Apr 2, and it'll be broadcast via Magic Radio and ITV.
For the (extremely long) full list of nominees, head here. 
The best new London theatre shows opening this year.
Anoushka Lucas: the failed singer-songwriter turned 'Oklahoma!' star.