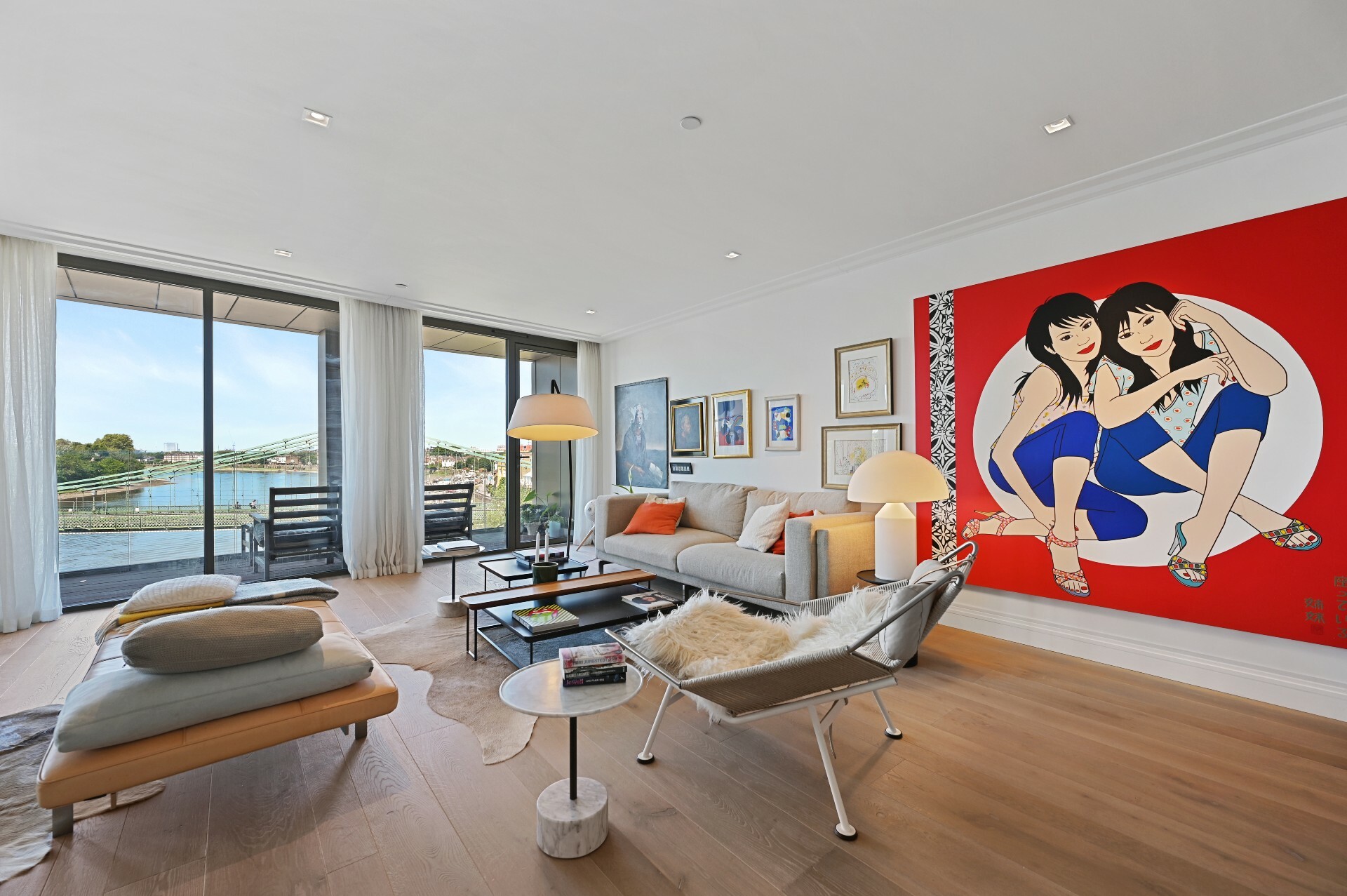 Riverside Studios in west London has been responsible for a huge amount of invaluable British cultural stuff over the years. Built in the 1930s, the Hammersmith studios has been used for everything from filming 'Doctor Who' and 'Blue Peter' to hosting legendary music show 'Top of the Pops'.
These days Riverside is a multi-use art centre also used for stuff like theatre and exhibitions – though it also houses some flats and apartments. And now, excitingly, one of those properties has gone on the market. That's right: you could live in the place where they filmed 'Top of the Pops'.
A single-double-bedroom apartment in Riverside Studios is currently for sale. And not only does it come with bucketfuls of cultural history: it's also a very swish pad. Spread over 1,379 square feet of space, the property has vast open-plan living areas, two terraces, a walk-in wardrobe, en-suite bathroom and additional shower room.
Perched on the third floor, the home also has dazzling views out over both the River Thames and Hammersmith Bridge. Here are a few pics of the place.
As you can probably guess, all this comes with a hefty price tag. Estate agents Finlay Brewer has listed a guide price of £1.75 million for the pad – you can find out more on the official listing here.
Listen to Time Out's brilliant new podcast 'Love Thy Neighbourhood': episode six with Sophie Duker in Dalston is out now.
Stay in the loop: sign up for our free Time Out London newsletter for the best of the city, straight to your inbox.