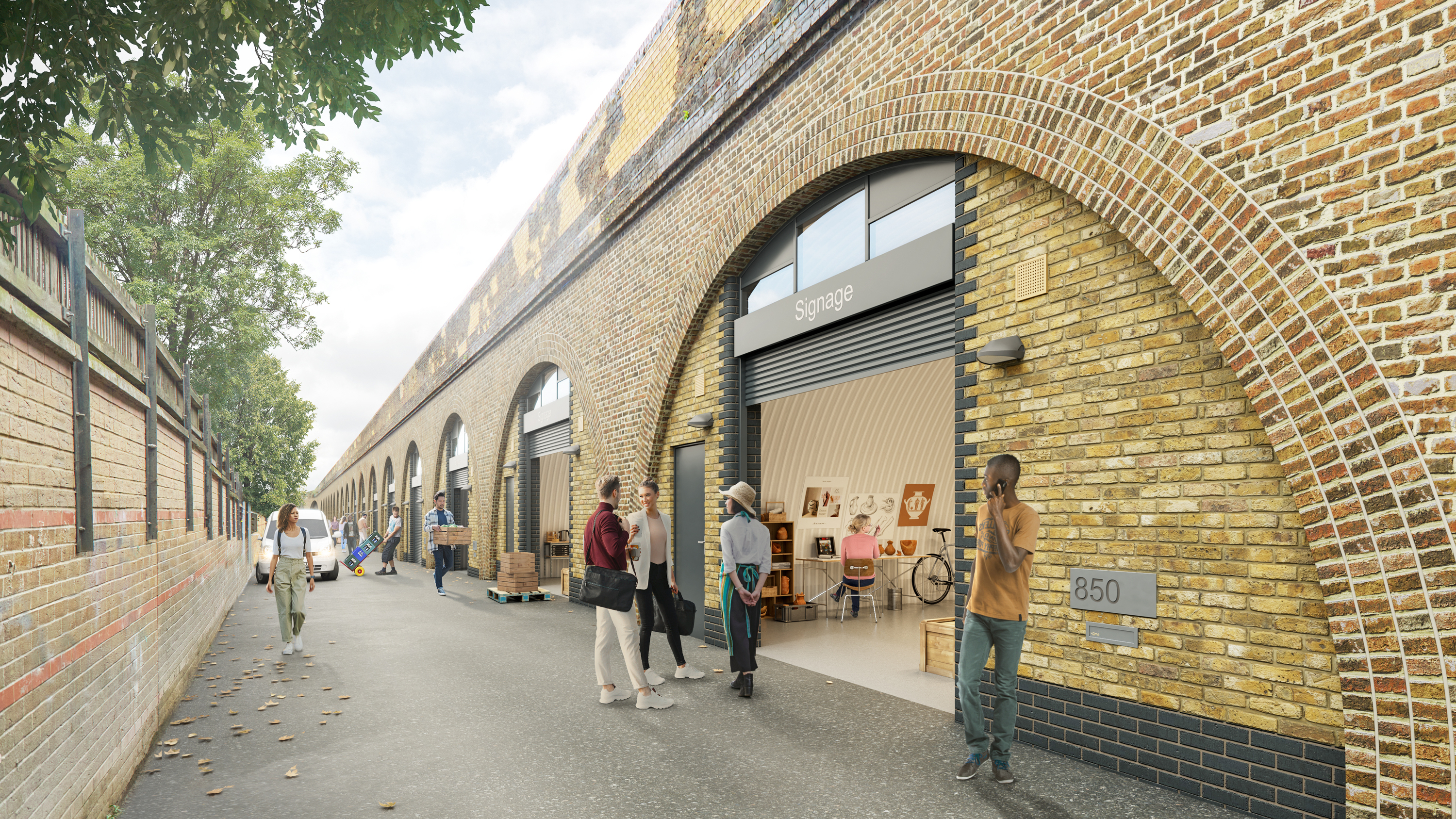 Fifteen disused railway arches in Peckham are being given a swanky £3 million makeover. To be named Bronze Yard, the arches between Brayards Road and Consort Road used to be home to a famous bronze statue maker – the Meridian Bronze Foundry. The yard is set to be open for businesses in the autumn. 
When operating as a metal factory, the Meridian Bronze Foundry created well-known London statues including the Winston Churchill figure in Parliament Square and the National Firefighters Memorial in Monument. 
The renovated Bronze Yard will be home to shops, cafes, offices and light industrial work, and will create up to 75 jobs in the south London borough. 
In need of a little TLC, the glow-up will involve fully lining each arch, creating infills, installing new floor slabs for efficient loading and equipping them with automatic roller shutters.
'We are thrilled to embark on this transformative journey to revive these historic railway arches in Peckham,' said Craig McWilliam, chief executive of The Arch Company, which is behind the plans.
'The Arch Company is investing over £3 million into redeveloping these arches to preserve their heritage and create valuable opportunities for new businesses in this area, contributing to the economic growth and vibrancy of Peckham.'
Did you see that the English National Opera held a massive yard sale?
Plus: the City of London is now full of awesome new public sculptures.