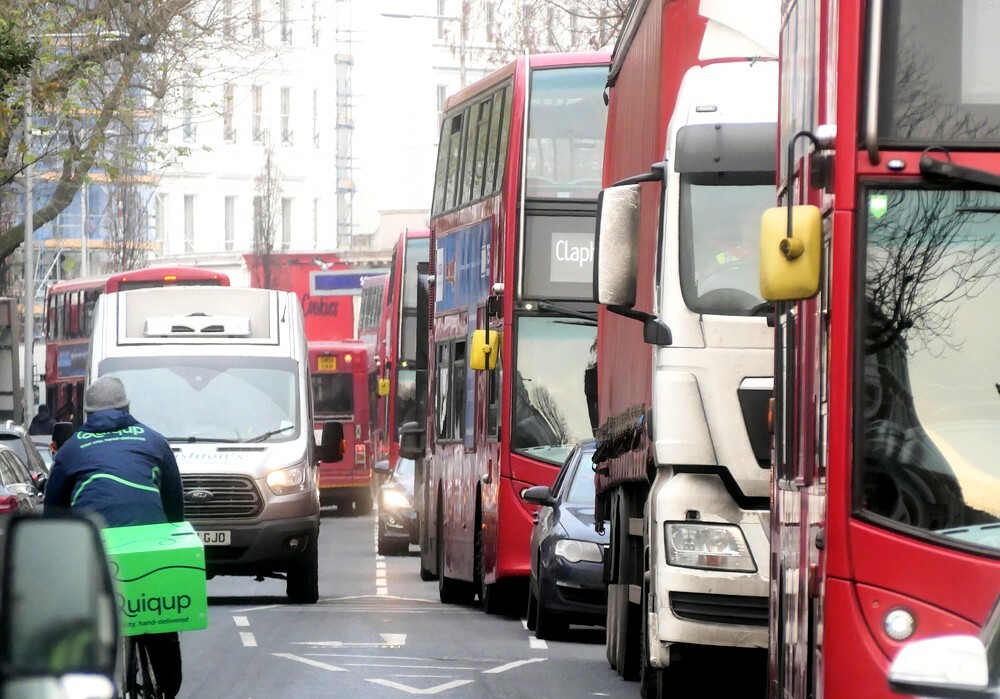 Londoners, you might be gagging for clean air in central London, but you're not gonna get it. Just two days after the Ultra Low Emission Zone (ULEZ) was expanded to cover all of the city – despite fierce criticism from some groups – plans to introduce a zero-emission zone (ZEZ) in central London from 2025 have been canned by London Mayor Sadiq Khan.
The scheme, which was first detailed in Sadiq's 2018 transport strategy, proposed that all petrol or diesel vehicles in London be charged a fee. It also proposed to 'implement zero-emission zones in town centres from 2020 and aim to deliver a zero-emission zone in central London from 2025'. Sadiq's initial strategy wanted a zero-emission zone for inner London by 2040 and a London-wide zone by 2050.
A zero-emission zone was trialled on Beech Street in the City of London from March 2020 to September 2021, but this won't be rolled out to other areas. City Hall said it would still support councils that wanted to implement a ZEZ in their boroughs.
A Transport for London spokesperson said: 'We have no plans at present to progress the introduction of new zero-emission zones.
'We remain focused on delivering plans to support the mayor's target of a carbon neutral London by 2030, most recently celebrating the milestone of over 1,100 zero-emission buses operating in the capital, as well as the landmark ULEZ expansion to all London boroughs.
'We continue to support boroughs who wish to implement local zero-emission zones in their local areas too.'
ICYMI: The fate of Brixton Academy will be decided next month.
Listen to Time Out's brilliant new podcast 'Love Thy Neighbourhood': episode five with Helen Bauer in Waterloo is out now.
Stay in the loop: sign up for our free Time Out London newsletter for the best of the city, straight to your inbox.