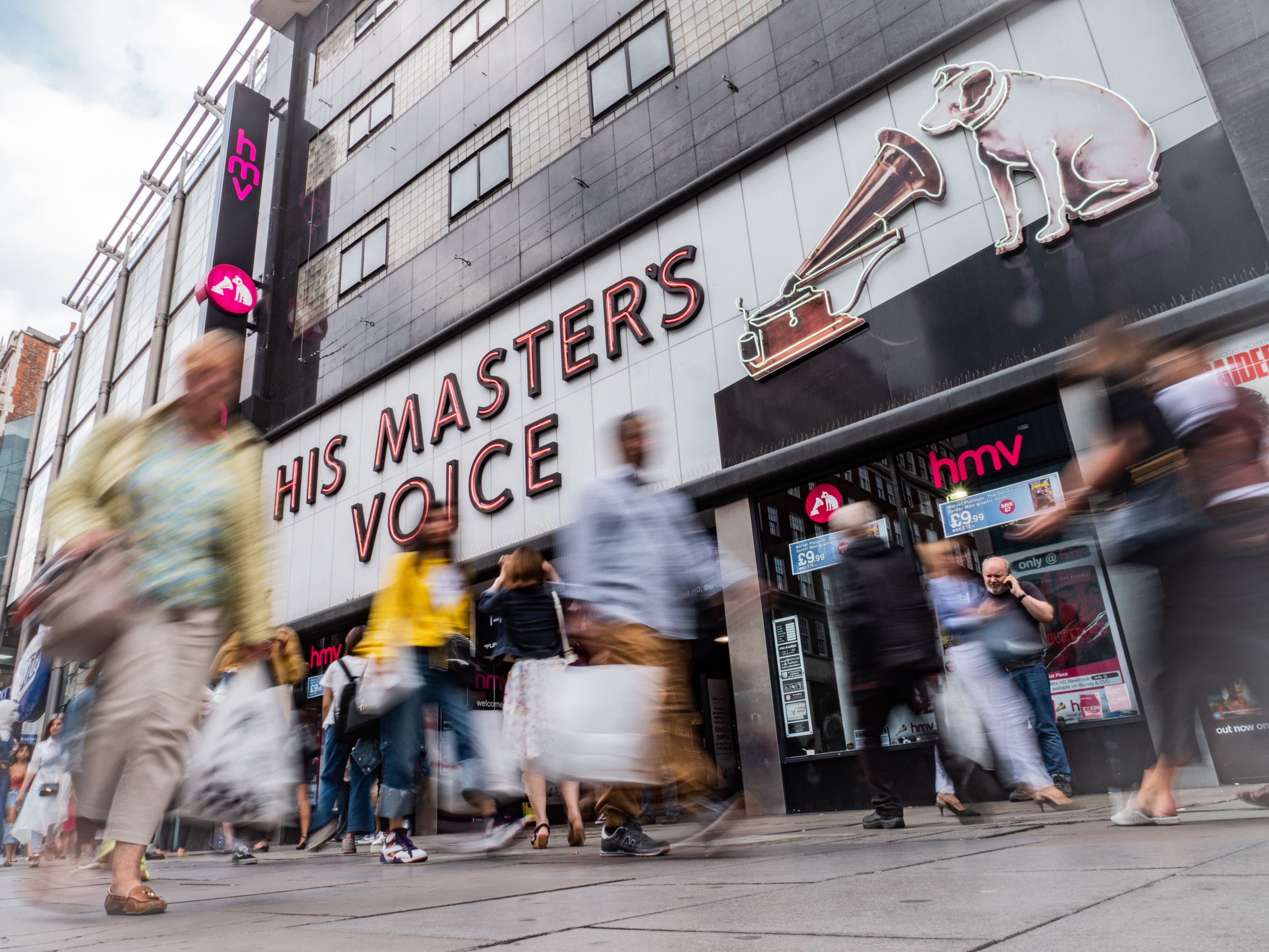 Did you hear that? HMV, the mecca of CDs, DVDs and band posters is BACK. The store is reopening its iconic Oxford Street location. 
After a four-year absence, the flagship will reopen later this year with fresh branding and a new layout. HMV Oxford Street should be live and kicking in time for Christmas, this time called HMV Shop, where instead of CDs and DVDs it will flog pop culture merch, vinyl, film, TV and music technology, as well as hosting signings and performances from up-and-coming acts. HMV also plans to open 24 new sites and resurrect 14 existing stores by the end of 2023.
Westminster city councillor Geoff Barraclough said: 'It's fantastic to see this iconic brand back on Oxford Street, where it stood as a driver of music and pop culture in the capital for so long. It's also particularly pleasing it is replacing one of the many US candy stores which sprang up during the pandemic.
'The return of this famous name is proof that there is a buzz back in the West End. Established retailers want a presence on the UK's premier shopping street and as a council, we want to see the nation's high street reinvigorated and home to brands like HMV.'
Opening in 1921, HMV Oxford Street was once a musical institution, where the Beatles' first demo tape was  copied in 1962, and where Blur played a rooftop gig in 1995. It had to close in 2019 due to the waning high street. But after being taken over by one of Oxford Street's nefarious American candy shops, the failing music store was saved by Canadian music entrepreneur Doug Putman, who said the Oxford Street store reopening would be 'the launchpad for an exciting new era for HMV'.
Putman added: 'The expansion of our fan-focused pop culture offer is really working for us and the reopening of our flagship represents the culmination of a good few years of hard work.'
Printworks enters its final week