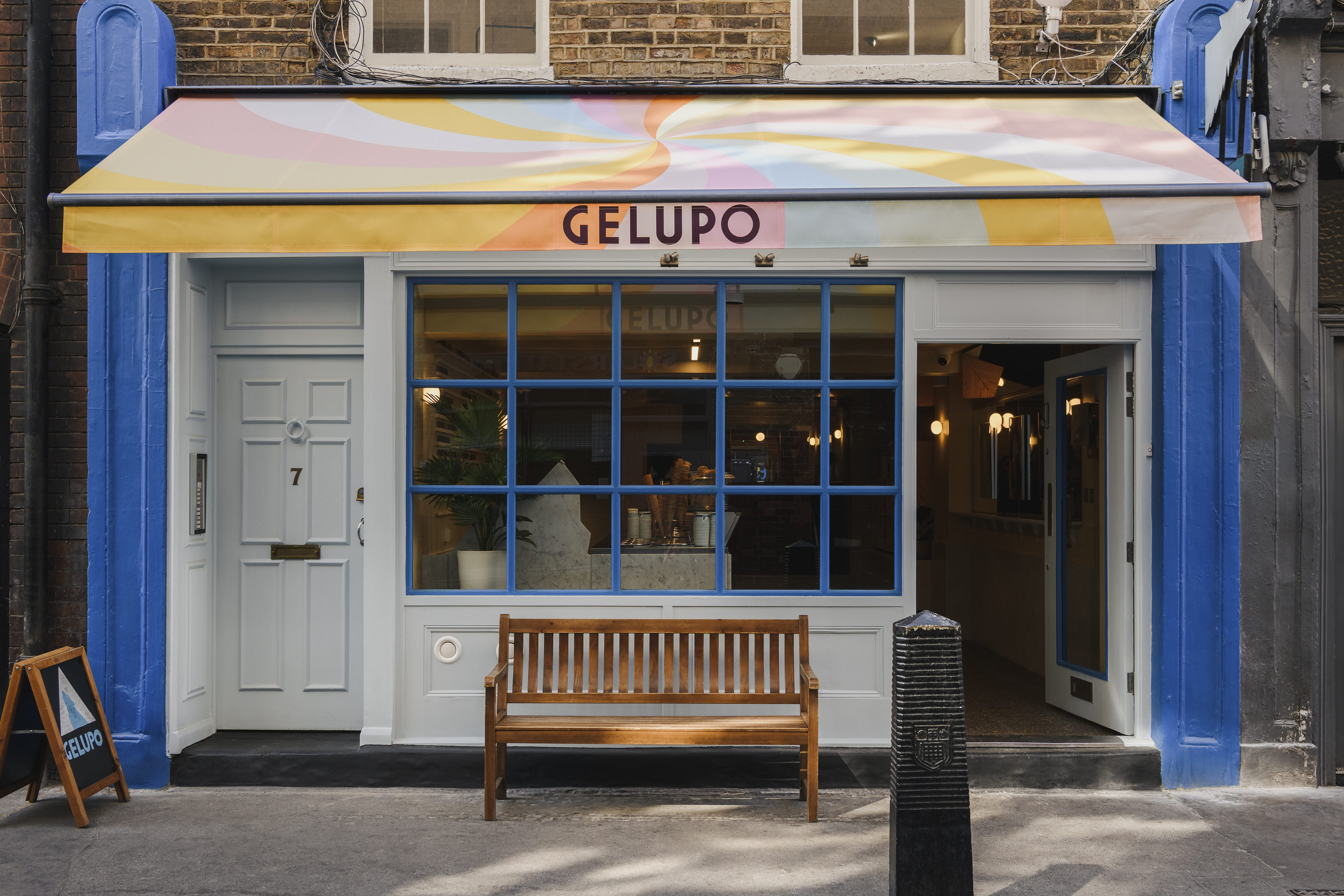 The always popular Gelupo has had itself a gorgeous glow-up.
The great Soho gelato emporium has been shut since April, but will reopen on Tuesday May 23 with not just a full redesign, but also a brand new booze licence. Yes, for the first time since opening way back in 2010, the ice cream parlour will now serve up wine, spritzes and a nifty selection of Italian cocktails, including the omnipresent Negroni (did you know in Soho you're never more than four feet away from a glass of orange-garnished Campari?). 
Seeing as these guys are open until midnight on Friday and Saturday evenings, booze with your cold cone seems like the most perfect idea we've ever heard – and one that's been a long time coming. Coffee is also an option for the alcohol free or extremely sophisticated children. 
The new interiors come from Archmongers Architects, who've collabed with Gelupo's co-founder Jacob Kenedy (who also runs the cherished Bocca di Lupo), to bring the space bang up to date, with the counter moved away from door to create a welcoming entrance, some Instagram-baiting terrazzo flooring, and new leather banquettes at the back of the room – perfect for lounging on while licking yourself into a frenzy. 
The new menu will be full of the flavours of the season, with alphonso mango, kiwi, strawberry sherbet, and yoghurt and lemongrass gelato to kick off the summer season. Now all we need is for the sun to come out. 
The new Greggs summer menu just dropped
These are London's best Italian restaurants