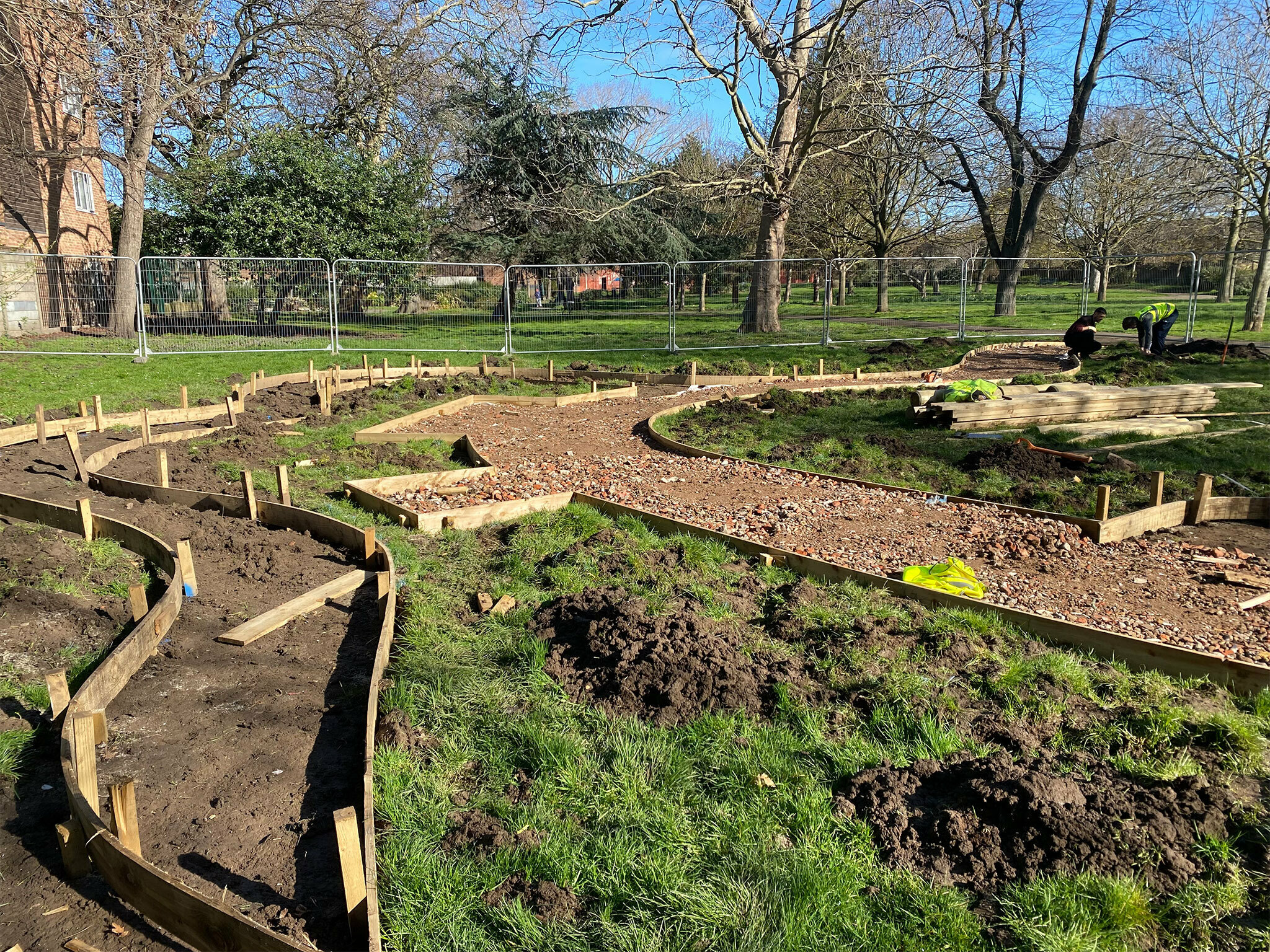 A memorial garden has been unveiled by Newham Council to honour the local residents who died from Covid-19 and commemorate the borough's front-line services.
Located in east London at Plaistow Park, the rather charming garden has been designed by Jon Sheaff & Associates, local artist Matt Ponting, and Plaistow Community Neighbourhood to remember the 1,013 Newham residents who died during the pandemic.
The unveiling ceremony opened with the cutting of a purple ribbon and a heartfelt speech from Mayor of Newham, Rokhsana Fiaz OBE. There were also musical performances by the Newham Super Choir and a young local cellist.
The garden includes a seasonal planting area, a blooming wildflower mini-meadow and three handmade totem poles, which have been created to represent themes of regrowth, support and community.
A joint statement from Councillor Neil Wilson and Councillor James Asser said: 'We hope that the new memorial garden in Plaistow will be a place where those who have lost a loved one during the pandemic will find solace.
'This memorial is a lasting tribute, where all generations are invited to visit, sit, reflect and remember.'
Europe's oldest surgical operating theatre is reopening.
Londoners want to stop more pollution of the Thames with sewage.