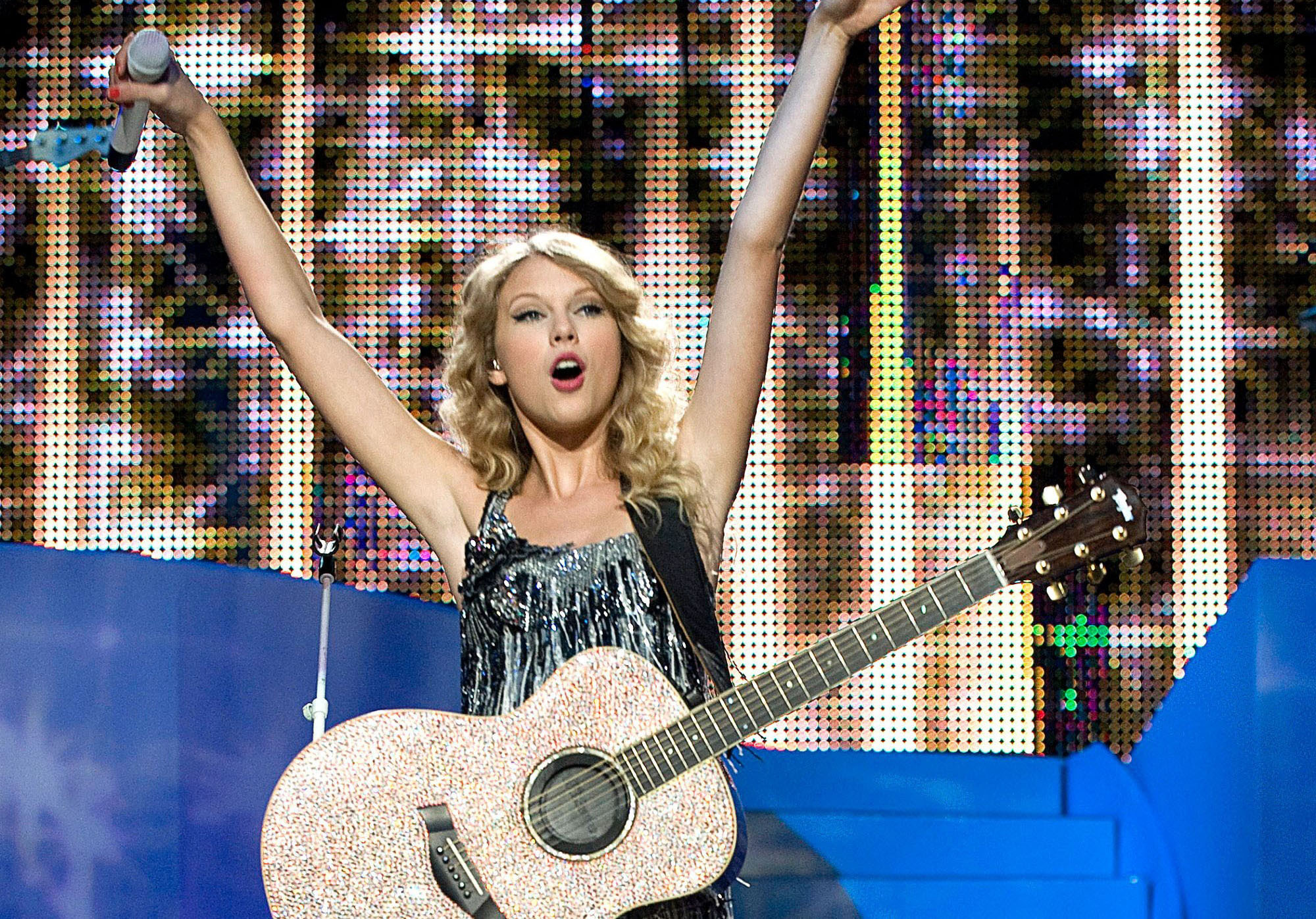 Londoners arise: Taylor Swift is finally returning to the capital after what will be a six year hiatus. While the first portion of the pop star's Era's tour did not reach overseas, Taylor Swift has since released international dates and is coming to Wembley Stadium in the summer of 2024. 
These shows typically last around three hours, incorporating dancers, lights and costumes to help transport you (metaphorically) through the Canadian star's music career. The tour has had various supporting acts from Phoebe Bridgers to Paramore and the international dates are set to include Sabrina Carpenter. 
As Americans have shown it seems that tickets are almost impossible to get your hands on with them being either sold out or selling for bonkers prices, well here is everything we know so far about Taylor Swift's Eras tour in London 2024. 
When is Taylor Swift's Eras tour coming to London? 
Get ready! Taylor Swift has recently announced her international arena show dates for summer 2024. These include four London dates: June 21, June 22, August 16 and August 17. 
How can I get tickets to the London shows and how much do they cost?



All London tickets will go on sale Tuesday July 18 at 2pm 
However, you can register earlier (it's open now) and this will hopefully secure you a ticket, but there is no guarantee. You can register until June 22 at 11:59 pm and registration will provide you with a unique code, which is meant to help you nab tickets at given dates and times. 
There is also a pre-release (sort of), if you participated in the Taylor Swift UK store 'Midnights' album pre-order offer you will also qualify for pre-sale access to all UK shows. Fans will be officially communicated with via the email supplied at checkout. The 'Midnights' pre-order pre-sale access ticket sales start Monday July 10 at 10 am for London. 
The prices are still unknown for now, but they shouldn't be that dissimilar to the American cost which ranged from $49 to $499. Resale tickets do seem to be a bit of an issue with them reaching astronomical prices, one was seen as going for as much as $22,700 but that was in the States so hopefully we're less mad. Nonetheless, be prepared to sit on ticketmaster for endless hours and potentially break your bank. 
Any news on the setlist? 
The concert, as previously seen in the states, is a whopping 44 songs long, all taken from her 10 albums representing the 'eras' of her music career. The tracks include the likes of 'Cruel Summer', 'The Man', 'You Belong With Me', 'Love Story', 'champagne problems', '22', 'I Knew You Were Trouble', 'All to Well', 'betty', 'Shake it Off', 'Lavender Haze', 'Anti-hero', 'Karma' and 31 other bangers. 
Where else is Taylor Swift playing in the UK as part of the 2024 Eras tour? 
She is also performing in Edinburgh, Liverpool and Cardiff throughout July. You can find out everything about the rest of the UK part of Taylor Swift's Eras tour right here.
Good luck! 
Hear the stories of the Windrush generation from the people that were part of it
Three London restaurants made it onto the World's 50 Best Restaurants list