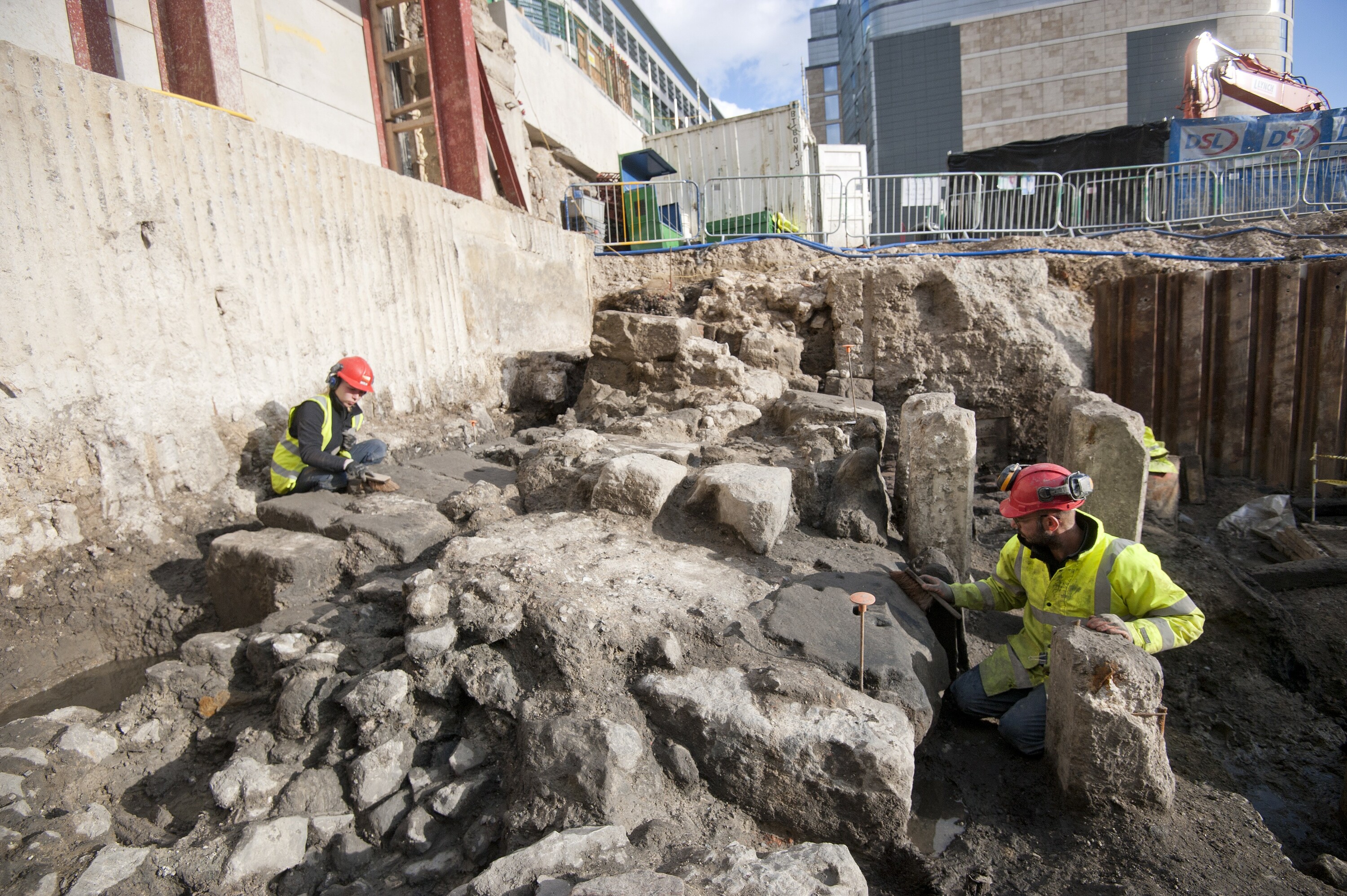 What have the Romans ever done for us? Quite a lot, actually. As well as inventing underfloor heating, the modern calendar and concrete, they also introduced infrastructure to London. To pay homage to their many achievements, an ancient Roman wall discovered in the City of London has been newly recognised as a national monument. 
First uncovered between 2006 and 2016 by MOLA (Museum of London Archeology), the Roman wall was built in 200 AD to seal off London from the River Thames. It was once part of a vast structure that acted as the city's perimeter, protecting London – or 'Londinium', as it was known at the time – from attacks by local tribes. It used to be connected to the landward wall, now known as London Wall. 
This little-known part of the structure has been granted listed status by the National Heritage List for England, which had advice from Historic England. This means it will be protected from any future development and will remain in place below the modern buildings along Upper and Lower Thames Street that were built above it. Today, its wooden wharf and quay structures from Roman and medieval times are remarkably well preserved. 
The exact use of this part of the wall still remains a mystery. Duncan Wilson, the chief executive of Historic England, said: 'Even in a really dense city like London, built up over 2,000 years, there are still mysteries to be revealed right beneath our feet.
'The riverside wall remains an intriguing element of Roman London which raises almost as many questions as it answers. The construction of the riverside wall cut off the once bustling port, but why? It seems to suggest a major move towards defence at a time of uncertainty for the Roman provinces.'
London is getting a women's museum
Time Out's alternative Turner Prize shortlist