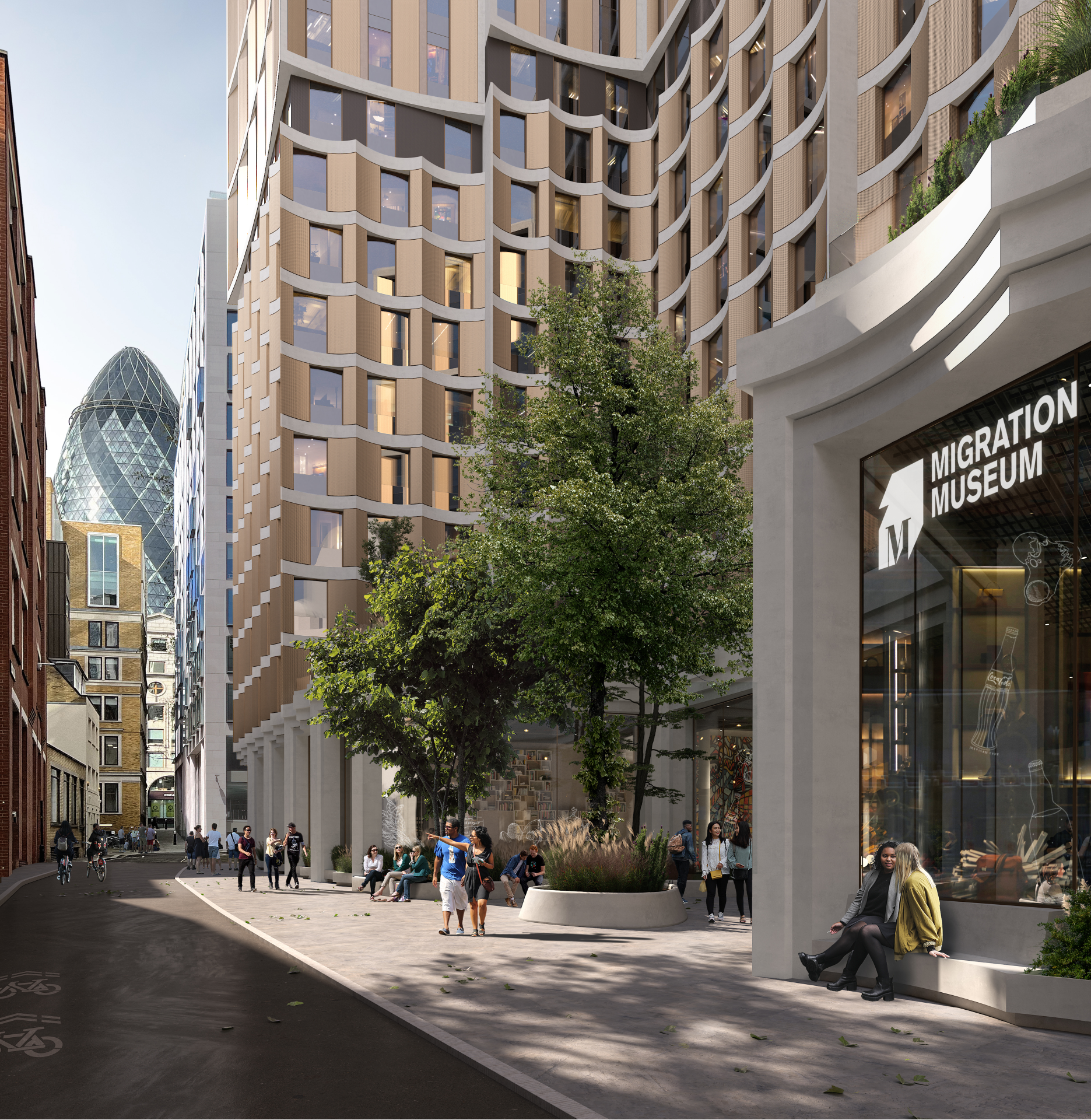 The Migration Museum is officially migrating to central London. A multi-million-pound plan to build the museum a permanent home near Aldgate has been approved. 
Currently temporarily based in Lewisham Shopping Centre, the museum tells the stories of countless people who have travelled to Britain in search of a new home.
Sophie Henderson, chief executive of the Migration Museum said: 'We are creating Britain's missing museum, exploring how the movement of people to and from the City, London and the UK has shaped who we are – as individuals, as communities and as nations.
'Now more than ever, we need an inspiring space for diverse audiences from across London and beyond to come together to explore, discuss and reflect on key questions around migration, identity and belonging. And there is no more fitting location for the Migration Museum than in the heart of the City of London, Britain's gateway to the world for thousands of years.
She added they would miss their loved home in Lewisham, saying it was 'a venue and community that we remain hugely committed to'. And with the plans still at such an early stage of development, the museum hopes to stay in Lewisham until 'at least 2025-26'.
The new venue will take over three floors of a new 21-storey tower at 65 Crutched Friars – the five-storey block that currently stands there is set to be bulldozed. Above the museum will be student flats, studio apartments and other shared accommodation; 35 percent of the 769 rooms will be classed as 'affordable housing'. 
Real estate company Dominus, owned by refugee-turned-property developer Sukhpal Singh Ahluwalia, has agreed to house the museum rent-free for 60 years, and cover its operating costs for three years.
Migration Museum, Lewisham Shopping Centre (Entrance in Central Square), SE13 7HB.
All London primary-school kids will get free school meals for a year.
This is the London borough with (surprisingly) the most green space.