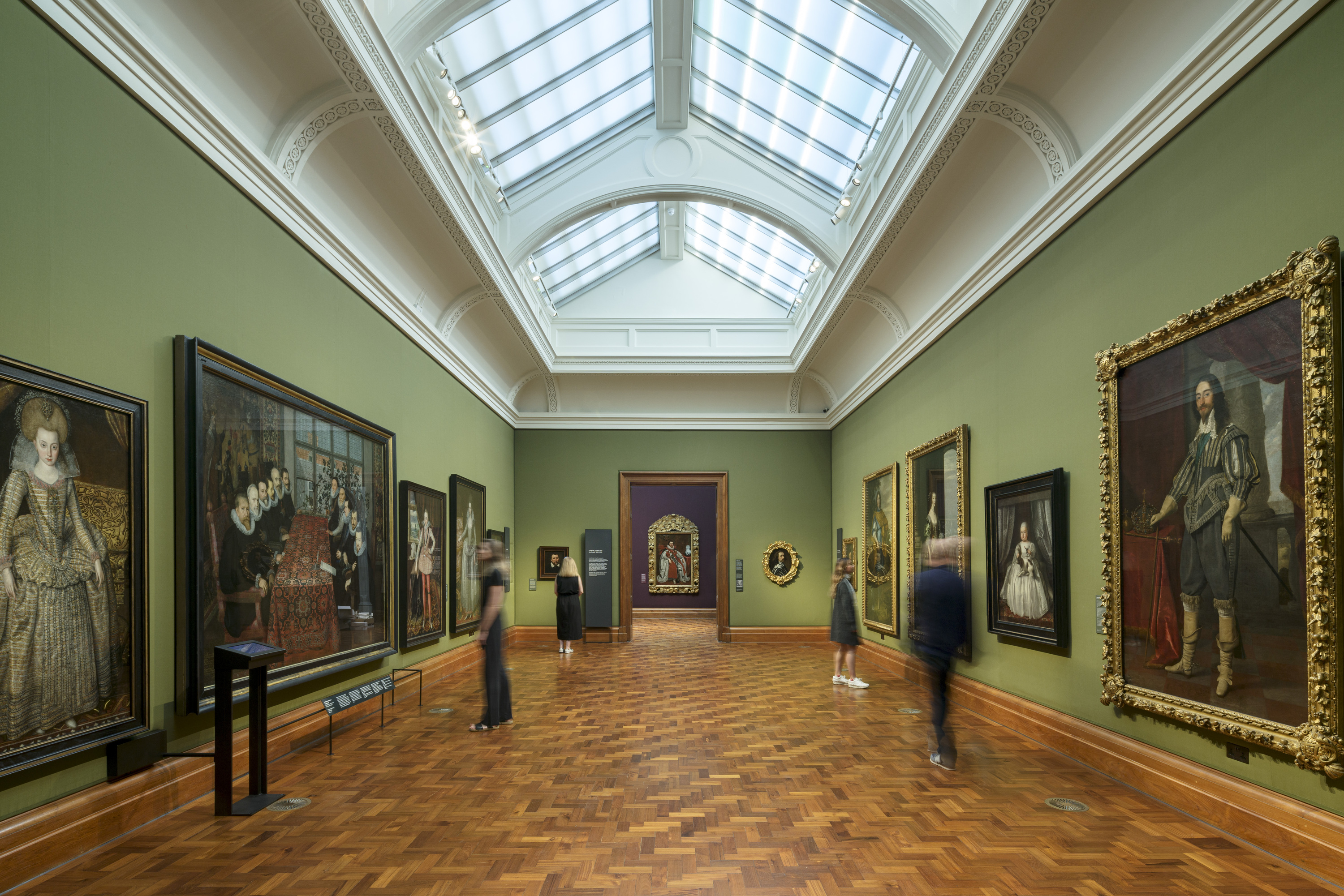 If you took three years off and spent millions on cosmetic surgery you'd probably look pretty damn sharp too. That's what the National Portrait Gallery has done: they've opened up their once musty darkened spaces and made everything bright and clear, rehung their collection, added a new wing and generally just made it all a bit nicer and shinier. 
Among the first things you'll see – if you turn left instead of right as you enter past the new Tracey Emin-designed doors, and for heaven's sake don't turn right, that's where things get dodgy – is that the new NPG is big on female artists. Right there on the first-floor landing is a whole display of work by Sarah Lucas, Issy Wood, Ithell Colqhoun, Khadija Saye, Helen Chadwick and more. The NPG is saying 'hey, sorry about having so many paintings by men all these years, hope this goes some way toward making up for it'.
There are also a lot of celebs. Photos and paintings of Kate Moss, Judi Dench, Self Esteem, Jarvis Cocker, Karen Nelson, and on and on, it's like walking through Hello magazine. But then you get spat out into a room of death masks and you can almost forgive them.  
In the main contemporary collection they've gone for an 'academy hang', which means instead of giving every painting or photo a whole wall, they've smashed it all together like in the Royal Academy Summer Exhibition. It could have been a mess, but it's made it all more approachable, fun, non-hierarchical, the Queen mixing with Mick Jagger and Thatcher. It works. 
From there you get to take a trip back through all your NPG faves. You want royalty? You want Tudors? You want hundreds of geezers in wigs? You want Churchill looking ludicrously surly? It's all here. 
A personal highlight is a little display of no less than three James Tissot paintings. Tissot was a brilliant nineteenth century society painter, who had such a stunning knack for detail fabric, but just isn't hugely fashionable. Seeing three together like this is a real treat.  
The last bit, when you make the terrible mistake of turning right instead of left when you come in, is all about modern 'history makers'. It's just loads of huge portraits of unbearable contemporary celebs and it's a little bit stomach-turning. Don't turn right, remember.
The NPG isn't my favourite museum in London, not by a longshot, but it's nice to have it back, and looking so good too.
The National Portrait Gallery is open now. More details here.
Want more? Here are the top ten exhibitions in London.
Want more, but free? Here are London's best free exhibitions.