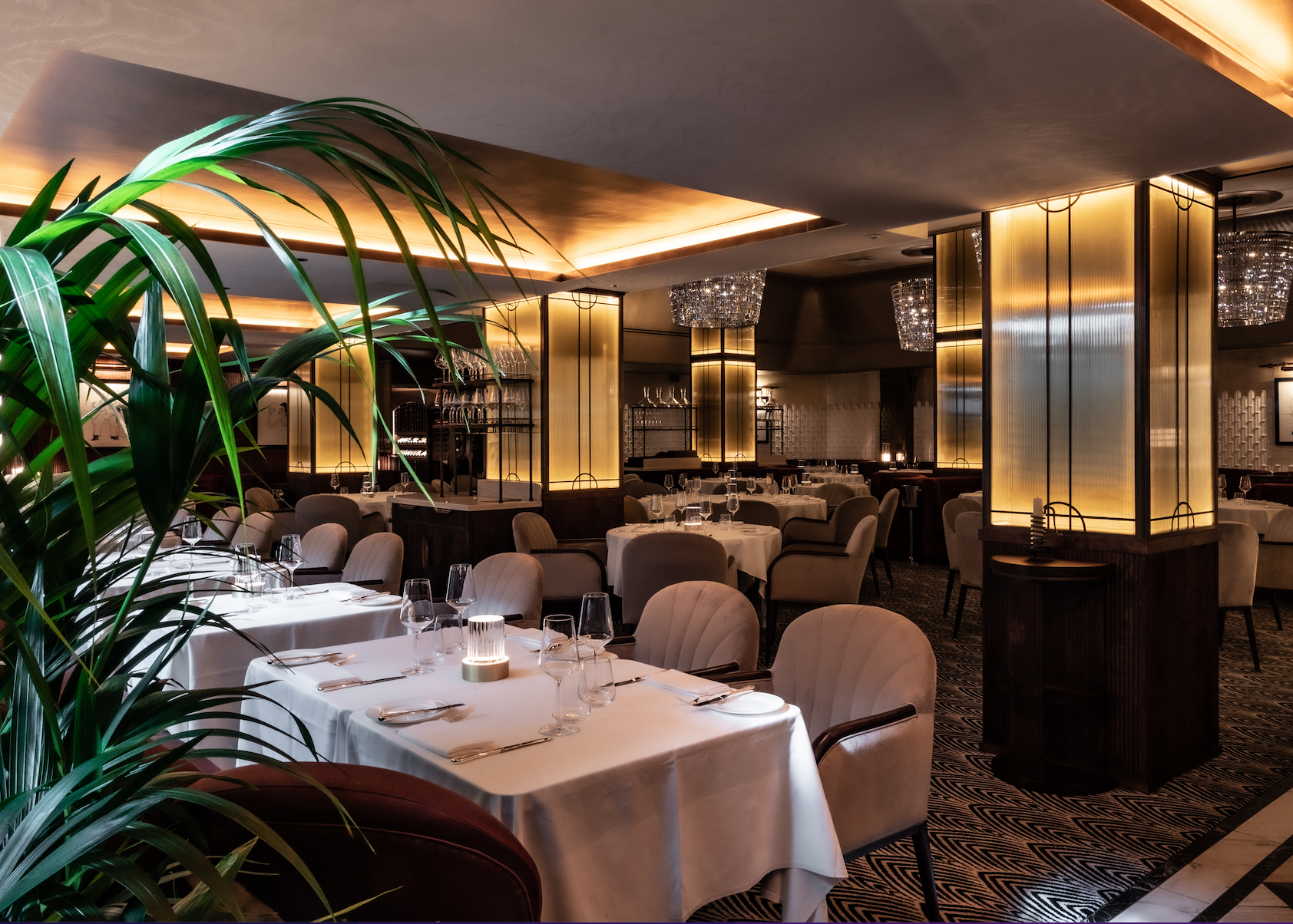 The Savoy Grill has just had itself a lil' glow up ahead of the summer season (and its 125 year anniversary next year).
The Strand's storied hotel restaurant – which has been under Gordon Ramsay's charge for the past 20 years – closed in February of this year for a refurb, and reopens this week, complete with a brand new pewter bar and a walnut wood lined 'wine experience room', which sounds like the only kind of escape room we'd ever be interested in attending. 
The grill opened back in 1899, and has been a firm London fave ever since, bringing in the movie star likes of Charlie Chaplin, Judy Garland, Errol Flynn and Elizabeth Taylor, who would all no doubt approve of the room's old school Hollywood-esque revamp. 
The new design was conjured up by the Afroditi Studio, who've ritzed up the place with red velvet lined booths and silk lined walls, as well as handmade feather tiles and newly commissioned artwork by fashion illustrator Thom Botwood. Very plush, very nice.
Fans of the room's historic Swarovski chandeliers and the presence of Winston Churchill's favourite clock, will be happy to see that these are all still in place. Don't mess with perfection, right?
When it comes to food, the menu's also had a little fiddle. Executive Head Chef Michael Turner has launched the Grill's spring menu, which includes Louët-Feisser oysters, as well as classics such as lobster thermidor, duck à l'orange and Gordon Ramsay's signature beef wellington, served with confit roscoff onion and red wine jus. Pudding fans will enjoy the Savoy Grill eclair with hazelnut, orange and dark chocolate sauce.
Delicious.
More than half the homes in London's most exclusive postcodes are empty