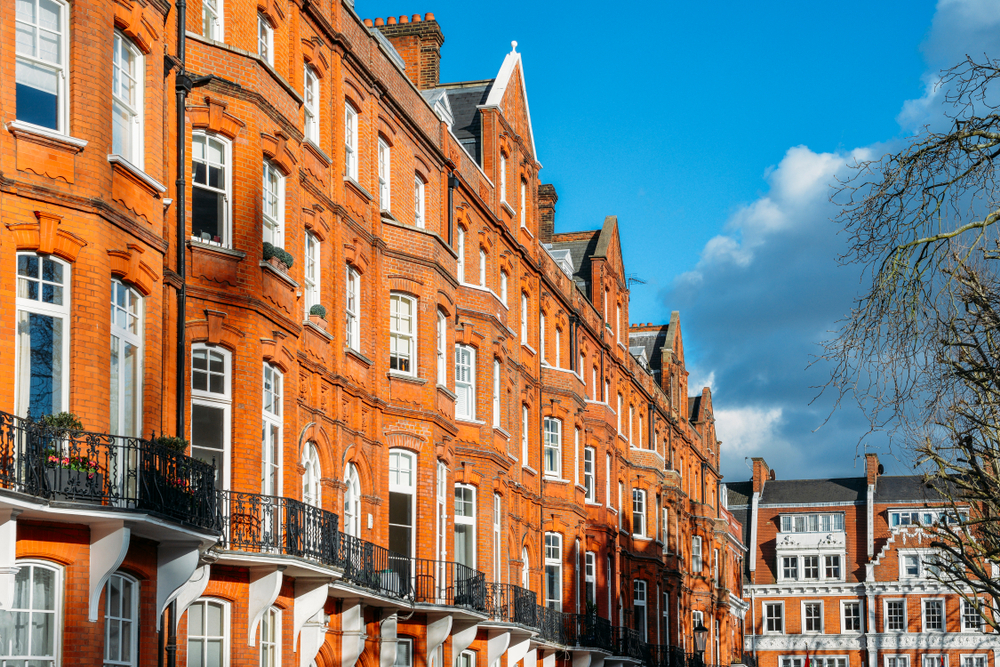 As anyone who's tried to find a home recently in the city will know already, London's rental market feels tougher than ever right now. Rents are soaring, properties are in much higher demand and the cost-of-living crisis is gradually shrinking our wallets, all adding up to make renting in the capital a bit of a nightmare at the mo. 
And make no mistake, the rental crisis is a city-wide issue. A whopping 22 postcodes across the capital apparently experienced a rent increase of at least 20 percent compared to this time last year, while not one area remained below an average of £750pcm. 
Some areas have been hit a whole lot worse than others though, and the numbers are pretty shocking. According to some data from the flat-share platform SpareRoom, there are five postcodes in the capital where the price of rent is growing particularly quickly. 
The first of these, where the rate is inflating faster than anywhere else, is Kensington (W8). The cost of renting round here rose by an enormous 45 percent in the year up to the third quarter of 2023, meaning the average price of a room is around £1,645pcm. Yikes. 
Mill Hill (NW7) is experiencing the second-fastest rent hikes, with an estimated increase of £250 pcm, or 38 percent. The area has been attracting renters moving out of Hampstead, ironically looking for more affordable property. Though the neighbourhood remains within the 50 cheapest in London, it used to occupy a spot in the most affordable ten. 
In third, it's Thamesmead (SE28), a south-east London area nestled between Greenwich and Bexley. This postcode has experienced a 36 percent rise in the average cost of rent, largely due to the opening of the Abbey Wood Lizzie Line station, which has drastically increased demand. 
East Finchley (N2) is fourth, with prices jumping £259pcm, or 36 percent. And finally, in fifth place, it's the West End (WC2). Though the theatre district is best-known its programme of  dazzling shows, its proximity to London's leading universities makes this area incredibly popular among students, but the influx has meant an increase of 32 percent, to £1,591pcm. 
The data from SpareRoom also revealed the postcodes with the least volatile rent prices, and they are as follows: 
Kennington (SE11) — three percent
St John's Wood (NW8) — four percent
Barnes (SW13) — six percent
Bayswater (W2) — six percent
Whetstone (N20) — seven percent
Looking to rent in the capital? Take a look at our London property hub with our guides on the best places to live, and tips on renting, buying and more. 
Did you see that this is apparently the worst London borough to be in during a zombie apocalypse?
Listen to Time Out's brilliant new podcast 'Love Thy Neighbourhood': episode 11 with Ania Magliano in Haggerston is out now.
Stay in the loop: sign up for our free Time Out London newsletter for the best of the city, straight to your inbox.