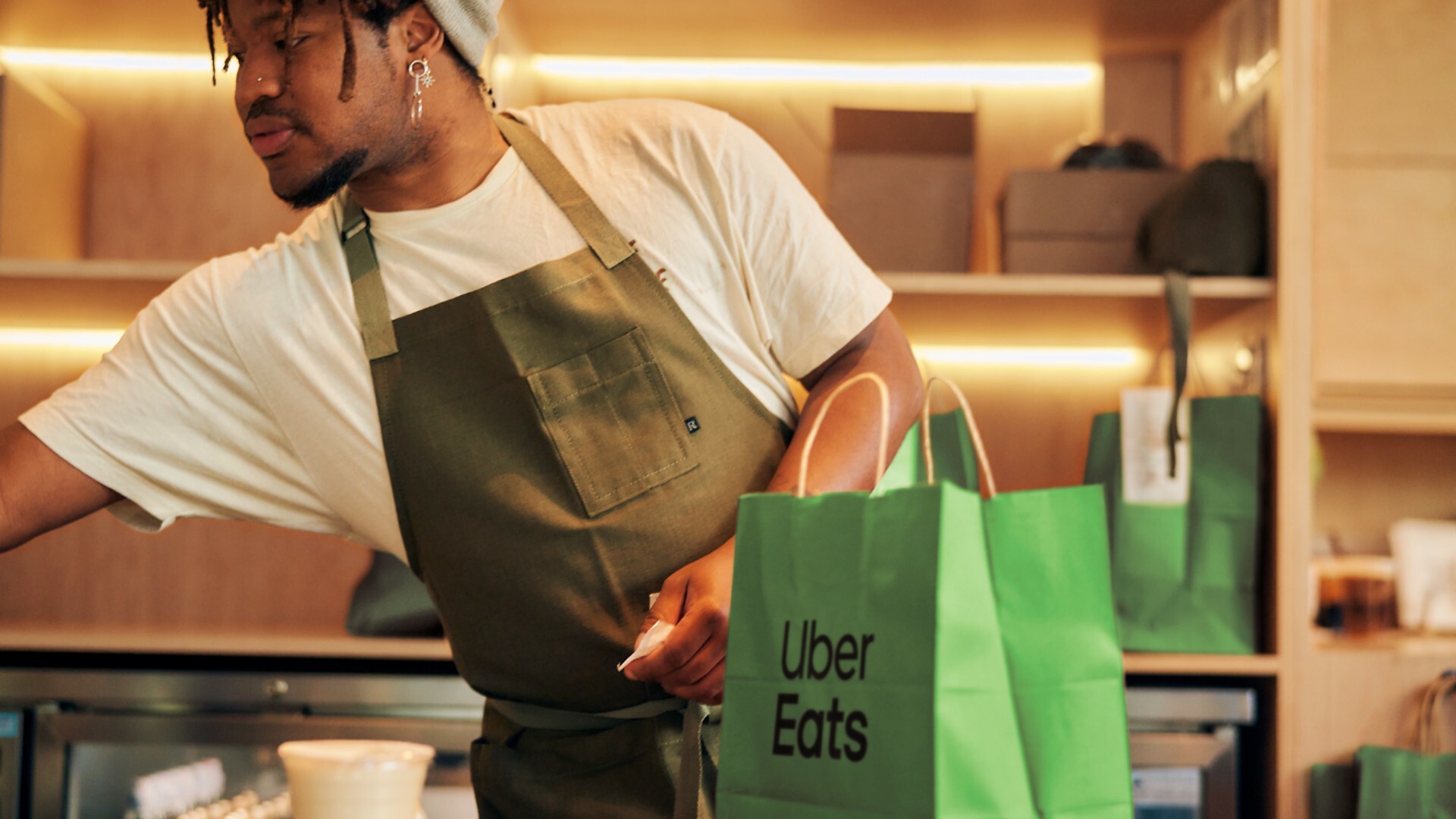 Door-to-stomach delivery service Uber Eats has unveiled its regional shortlists for their upcoming UK and Ireland Restaurant of the Year awards, including its top London restaurants.
Voted by the public – which you can do here until August 19 – the highest rated spots in the capital offer a global take on fast food, with Brorritos in Eltham, What the Pitta in Brick Lane and Camden, Eat Lebö in Ruislip, Skewd Kitchen in Barnet, It's All Greek To Me in Paddington, Roti King in Euston and Battersea, Tofu Vegan in Angel, Gunpowder in Soho, Spitalfields and Tower Bridge and Halo Burger in Brixton and Queen's Park named as the most popular delivery restaurants in London.
Finalists are located across ten regions of the UK and the winner in each region will be summoned to a judging day to face the tastebuds of an industry panel which includes The Great British Bake Off's Prue Leith, chef and telly host Monica Galetti and content creator Seema Pankhania. The finalists will be announced this September, with the overall winner given £100,000 to invest in their food business. 
'Over many years working in professional kitchens such as Mere and Le Gavroche I've witnessed first-hand the levels of hard work, dedication and passion that go into running a restaurant business,' says Galetti. 'I'm excited to be part of the Uber Eats Restaurant of the Year Awards 2023 and to see what these independent restaurants bring to the table, and to meet some of the great minds behind the UK's favourite meals.'
On August 19 Time Out will also be hosting the Big Dish Energy event alongside Uber Eats. A massive one-day celebration, it will bring together iconic dishes from four top London restaurants with music and drinks. You'll get to try four of Uber Eats' most-hyped dishes, including those from Restaurant of the Year nominees Roti King and Tofu Vegan. Get tickets here.
This popular chain makes London's best pizza, according to one celeb chef.
Listen to 'Love Thy Neighbourhood', Time Out's brilliant new podcast
Stay in the loop: sign up for our free Time Out London newsletter for the best of the city, straight to your inbox.