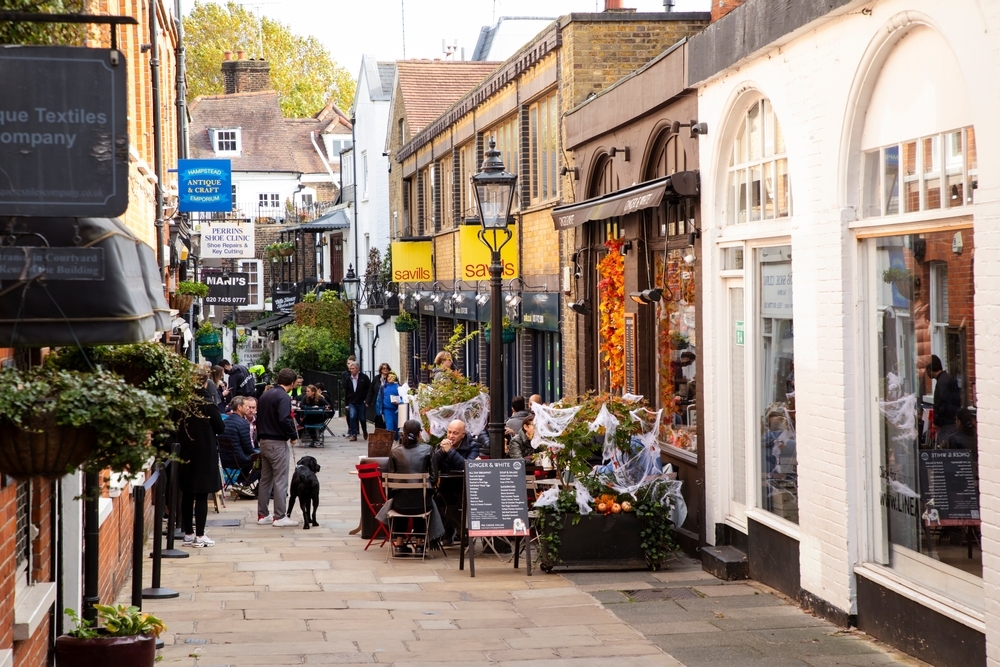 While the idea of a leisurely wander through the country towards a quaint little boozer seems more like a pipe dream than a reality to many Londoners, it doesn't have to be. The best place to soak up the (sudden, overwhelmingly hot) end of the summer sun, by ambling to a pretty little pub, might be closer than we think. 
Hampstead in north London has been named one of the best places in the entire UK for country pubs. That's according to The Week, which named Hampstead despite it being comfortably within Zone 2 – ie not very 'countryside'. 
Other villages listed which aren't too far from London include The Lee in Buckinghamshire, Finchingfield in Essex, and Otford in Kent. However, none of those are quite as close as Hampstead, which is just a quick hop on the Northern Line away. 
Notorious for the stunning, eponymous Heath and a quaint village vibe characterised by streets which resemble country lanes, Hampstead is a country-like oasis of greenery. The village boasts 18 Grade II listed buildings, plenty of gorgeous homes to meander around and the neoclassical treasure that is Kenwood House. There's plenty to see to work up a thirst, and there's also plenty of pubs to choose from. 
The Spaniards Inn is a wood-panelled, beam-adorned, sixteenth century pub which has hosted the likes of Dickens and Keats in its time. The Stag Hampstead boasts a great beer garden and a menu of modern twists on classic pub grub. Garden Gate is another glorious spot, with the Heath right on its doorstep. 
So, if you're looking for the perfect spot to escape the city heat this weekend without trekking outside of the M25, check out our list of the best pubs in Hampstead. 
Did you see that the world's best bar is coming to London — for two days only?
Listen to Time Out's brilliant new podcast 'Love Thy Neighbourhood': episode six with Sophie Duker in Dalston is out now.
Stay in the loop: sign up for our free Time Out London newsletter for the best of the city, straight to your inbox.