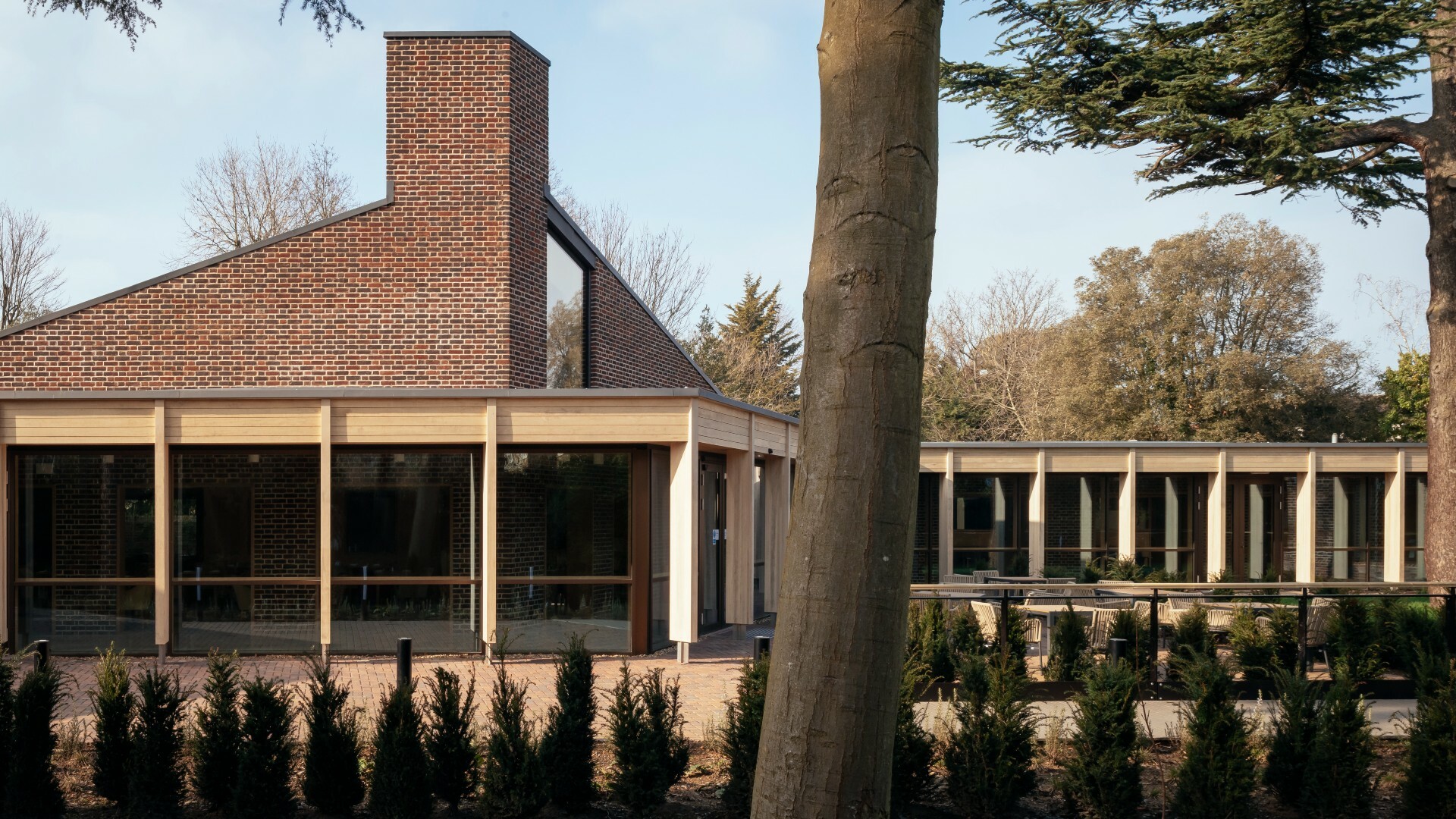 London's full of all kinds of architectural beauty. From the towering glass giants of the City and elegant cathedrals like St Paul's and Westminster to world-renowned pieces of design like the Barbican, this city has far more than its fair share of gorgeous, fascinating, awe-inspiring buildings.
And now London has yet another building to add to its list of architectural marvels. The Stirling Prize, a prestigious yearly award dished out by the Royal Institute of British Architects' (RIBA), has named a retirement day centre in Blackheath the best new building in the UK.  
The John Morden Centre was designed by London-based architects Mæ and celebrated by RIBA for everything from its sustainable construction process and 'strong social programme' to the way that it cleverly uses existing structures. It functions as a daycare centre for residents of Morden College, a charity that has been supporting older people for over 300 years. 
RIBA Stirling Prize jury chair Ellen van Loon described the centre as 'a place of joy and inspiration'.
She also said: 'This building provides comfort and warmth, with thoughtful features designed to prevent isolation. It illustrates how buildings can themselves be therapeutic – supporting care and instilling a sense of belonging. Great architecture orients people so they can thrive, and this building is exemplary at achieving exactly that.'
Here are a few more pics of the John Morden Centre.
The John Morden Centre wasn't the only London building on the 2023 Stirling Prize shortlist (which we reported on back in September). Also getting praise from RIBA was an artists' house in Barking, the Courtauld Gallery's extension, some courtyards in Clapham and the new Central Somers Town community facilities in Camden.
So, next time you're in Blackheath, keep an eye out for a bona fide, award-winning piece of architecture!
At Time Out London, we're big fans of everything in this city – including how it looks. We keep on top of the city's biggest and boldest developments, as well as stay in-tune with conservation efforts and revamps.
ICYMI: take a first look at London's swankiest new cinema.
Listen to Time Out's brilliant new podcast 'Love Thy Neighbourhood': episode 11 with Ania Magliano in Haggerston is out now.
Stay in the loop: sign up for our free Time Out London newsletter for the best of the city, straight to your inbox.