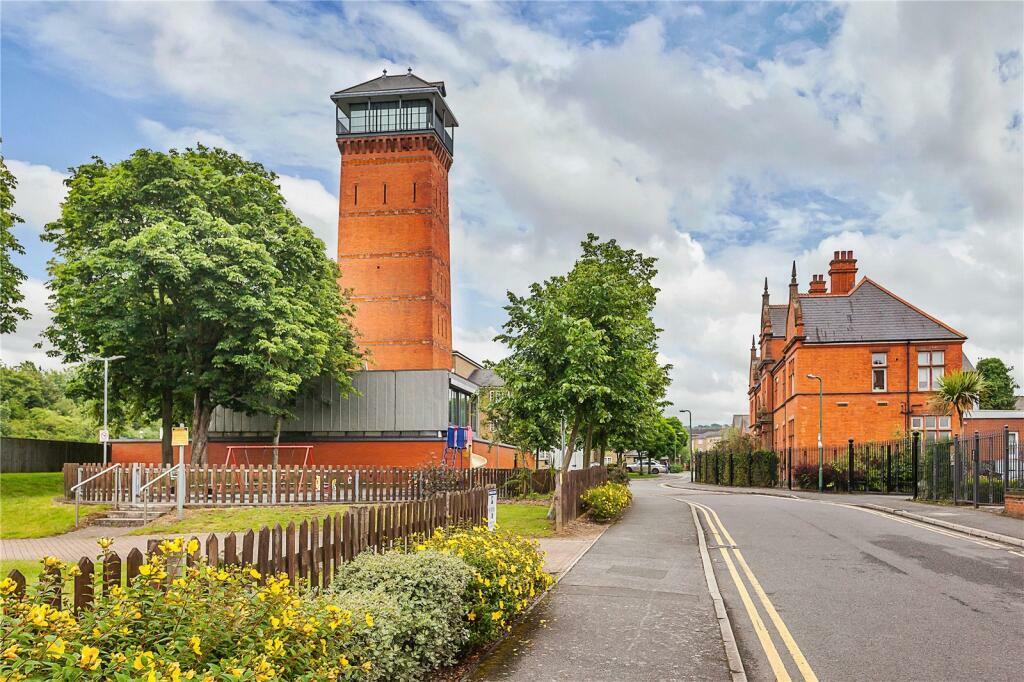 Calling all Rapunzel wannabees and Shrek fanatics, there's a tower up for sale in south London and you could live in it. Going for a cool £2.25 million, the nine-storey home in Woolwich stands 130ft tall. Dragon sold separately. 
The Victorian water tower was built in 1896 to store H2O for Brook Fever Hospital. The hospital, which was used to treat infectious diseases like scarlet fever and measles, closed in 1995 before the tower was sold off. 
It was since converted into an eccentric house with five bedrooms and three bathrooms. Each floor is only 10ft by 18ft, which might sound only big enough for homunculus-sized humans, but with nine floors and a ground floor extension, that makes up a total 3,635 sq ft of living space. The enlarged ground floor has chic steel-cladding, floor-to-ceiling windows and looks over a garden with a swish water feature.  
If the thought of climbing all those stairs is daunting to you, it has been fitted with a hydraulic lift that will whizz you up and down the nine storeys. And the most exciting part: there's a roof terrace with 360-degree views of London at the top. 
The tower is not quite in an enchanted forest, but it does overlook Woolwich Common, which is a close second. 
The sale is managed by Hamptons.
Britain's 'loneliest home' has hit the market, but no one wants to buy it.
A £3 million Wetherspoon's is opening in south London.