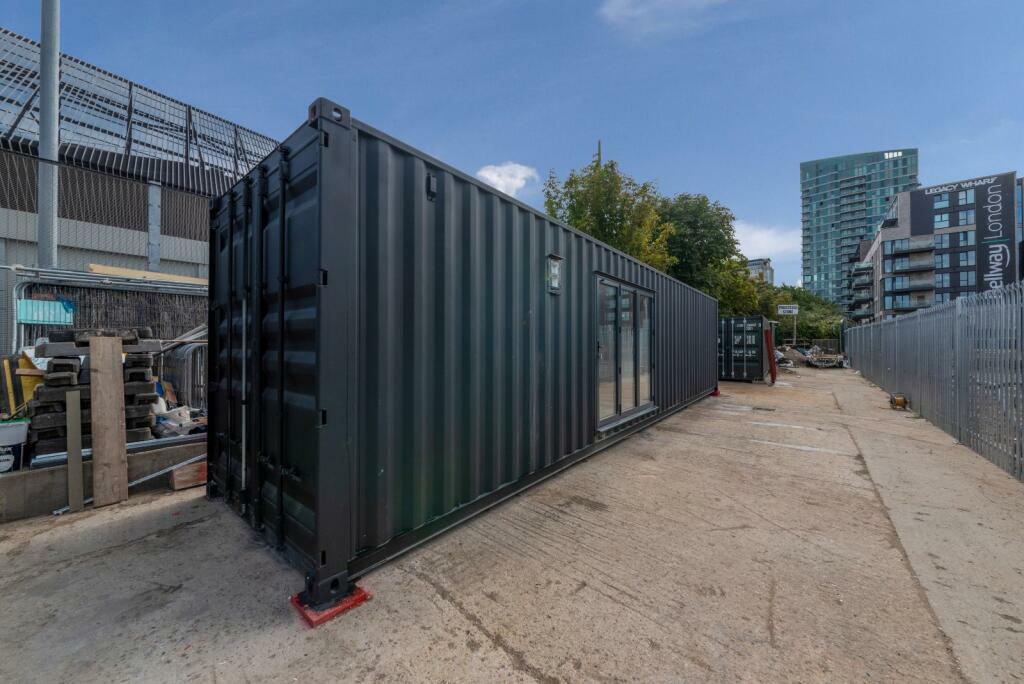 'Luxury' and 'shipping container' aren't two things you'd think would go together. And yet, London's rental market has managed to defy all logic once again with this wonderful property opportunity: a shipping container converted into a teeny home that's on the market for just £75,000. 
For the more thrifty home buyers, could this be the dream house you've been looking for? Inside the glamorous shipping container, which the estate agent iad UK calls a 'testament to luxurious living', is a double bed that takes up the width of the container, a sofa, TV and cooking area that definitely can't be described as a kitchen. But curiously, no bathroom. We suppose there's always the plants. 
The home also boasts of having 'world-leading ventilation technology', which creates 'unparalleled warmth' and 'takes environmental consciousness to new heights'. 
An even bigger plus is the shipping container's location. Right next to Pudding Mill Lane, the home is in an industrial estate adjacent to the Abba Arena, so you can be lulled to sleep by the gentle melody of 'Take A Chance On Me' every night. It's also a short walk away from Bow Road Underground station.
The rather hyperbolic property description, which now seems to have been removed from online, read: 'Our container house is a testament to luxurious living, with customisable interiors that cater to your unique desires.
'Immerse yourself in an oasis designed to reflect your personal taste and preferences. Every detail, from the thoughtfully designed layout to the high-end finishes, has been carefully curated to create a haven of elegance and style.
'Experience a home that goes beyond expectations, redefining what it means to live responsibly and luxuriously.'
iad UK has also listed a similar converted shipping container in east London, which it calls 'the pinnacle of sustainable living' for £24,000. 
With 75 grand you could also buy an electric BMW, a three-month stay at the Savoy, or 300,000 Freddos. But when the choice is between having to live inside a shipping container or a lifetime's supply of chocolate, we know what we'd pick. The Freddos, obvs. 
Listen to Time Out's brilliant new podcast 'Love Thy Neighbourhood': episode eight with Hans Ulrich Obrist in South Kensington is out now.
Stay in the loop: sign up for our free Time Out London newsletter for the best of the city, straight to your inbox.