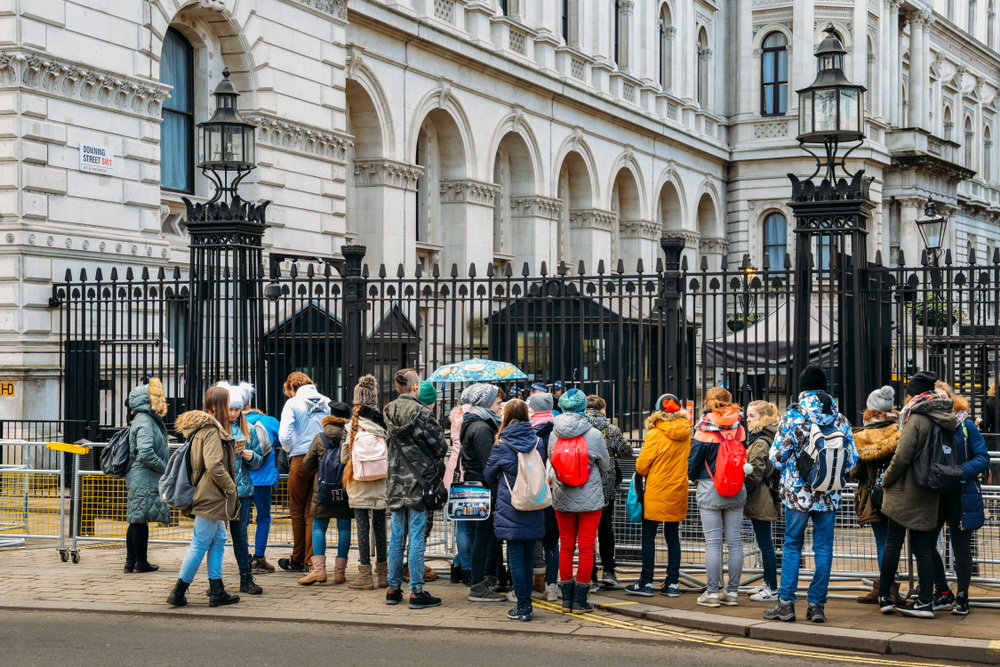 London has a lot of unwanted noises. There's the eardrum-shattering screeching of the Central line, people playing TikTok out loud on the bus, and the constant cracking of nos canisters being opened. Now, a new irritating noise has come to irk even the most even-tempered among us.
Official Blue Badge tour guides have said an increasing number of freelance tour guides wielding giant megaphones are creating a massive nuisance at some of London's top tourist spots. 
According to the Institute for Tourist Guiding (ITG), its members are increasingly complaining of rogue guides carrying amplifiers that deafen tourists and make it almost impossible for official guides to do their jobs at a reasonable decibel. The ITG says Buckingham Palace, the Tower of London and the Houses of Parliament are now all crawling with unofficial guides. 
'It's proliferating,' Carole Hiley, president of the ITG, told the Guardian. 'Last year there might have been one or two, but now suddenly they're everywhere in the City of Westminster, at all the main sights.'
'They were around before Covid,' Hiley added, 'but they weren't causing a huge problem. Now tourist numbers have come back – they've really escalated in London this year, which is brilliant – and it has brought this problem with them.'
The ITG has spoken to Westminster Council to see if it has powers to curb the problem, and plans to write to the Royal Parks authority, which administers the area of St James's Park around Buckingham Palace. Currently park regulations prohibit the use of devices that amplify sound without permission.
It's all fun and games until some idiot with a megaphone comes along to ruin it for the rest of us. Keep that racket down!
Listen to Time Out's brilliant new podcast 'Love Thy Neighbourhood': episode eight with Hans Ulrich Obrist in South Kensington is out now.
Stay in the loop: sign up for our free Time Out London newsletter for the best of the city, straight to your inbox.