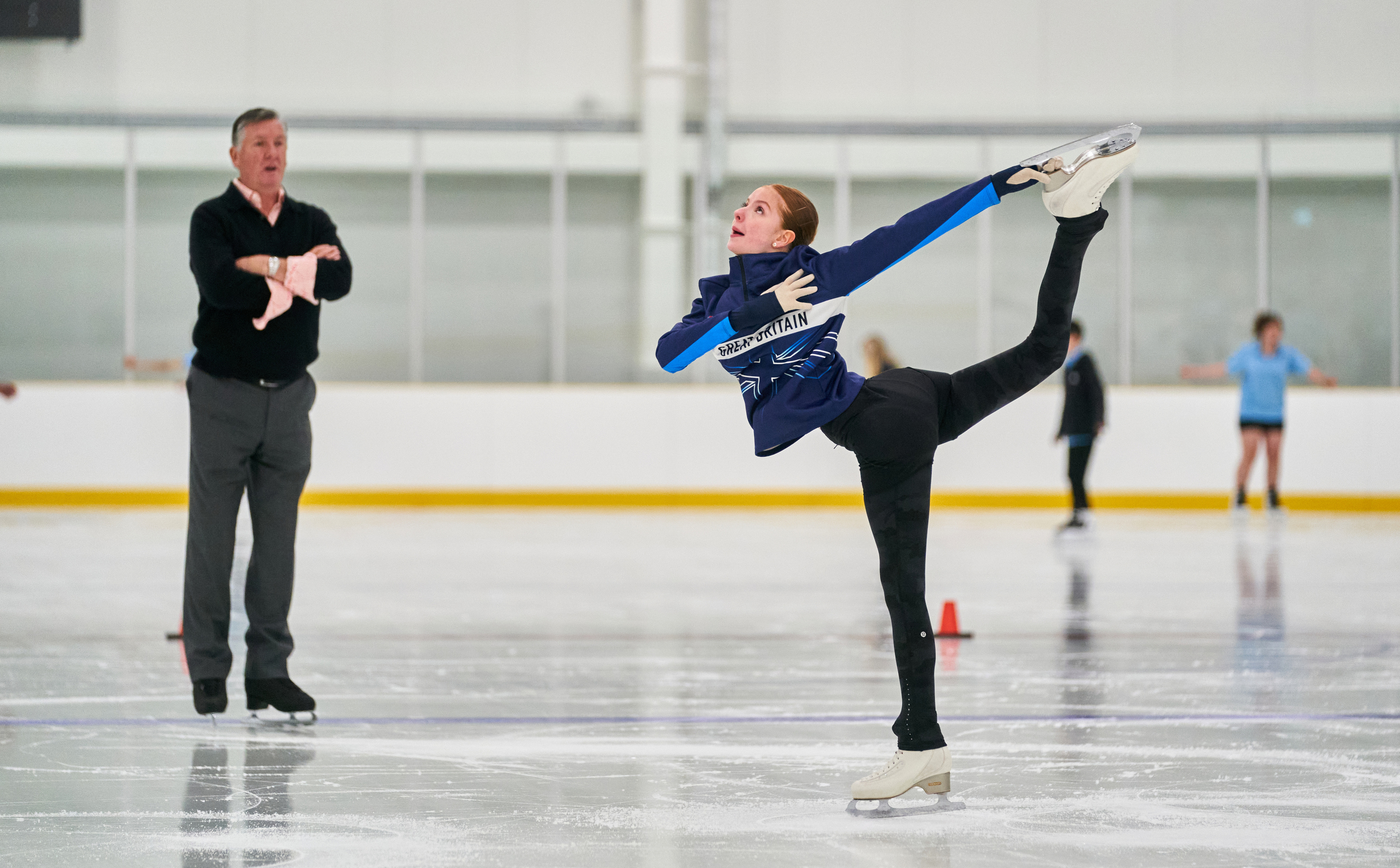 Looking for a way to escape the scorching heat this weekend? There's one place where we can guarantee there will always be air conditioning – the Lee Valley Ice Centre. The ice skating facility has built an enormous £30 million new venue, and it finally opens this Saturday June 17. 
You'll be able to perform axels and toe loops to your heart's desire on the two Olympic-sized skating rinks. It will be open to the public but will also provide professional athletes, synchronized skating teams and ice hockey clubs a place to train. The swanky new space also features a gym, dance studio, cafe and community space.
If you're concerned about the ice rink's energy bill, Lee Valley is set to be the most sustainable ice venue in the UK, using solar panels, wastewater recycling and fully electric operations. It's also constructed using gabion baskets, which have built-in nesting and bat boxes and is surrounded by meadows and new trees to attract and support wildlife and local biodiversity.
The 'world class' Lee Valley Ice Centre, built near Queen Elizabeth Olympic Park in Leyton, is expected to attract half a million visitors per year – double the capacity of the 37-year-old venue it was built to replace.
Shaun Dawson, chief executive of Lee Valley Regional Park Authority, said: 'The stunning new Lee Valley Ice Centre replaces our much loved old venue which had, for 37 years, provided a wonderful place for people of all ages, especially young people, to meet, socialise and stay active.
'At a time when many sport and leisure facilities across the country are at risk of closure, I'm so proud that we have gone beyond simply protecting the old centre, to have instead more than doubled the capacity and created a truly inspirational venue that is at the cutting edge of leisure with world class facilities that will support physical and mental wellbeing for generations to come.'
See you on the ice!
Win VIP tickets to British Summer Time in Hyde Park right here
London's 'most inclusive pub' has opened in Greenwich