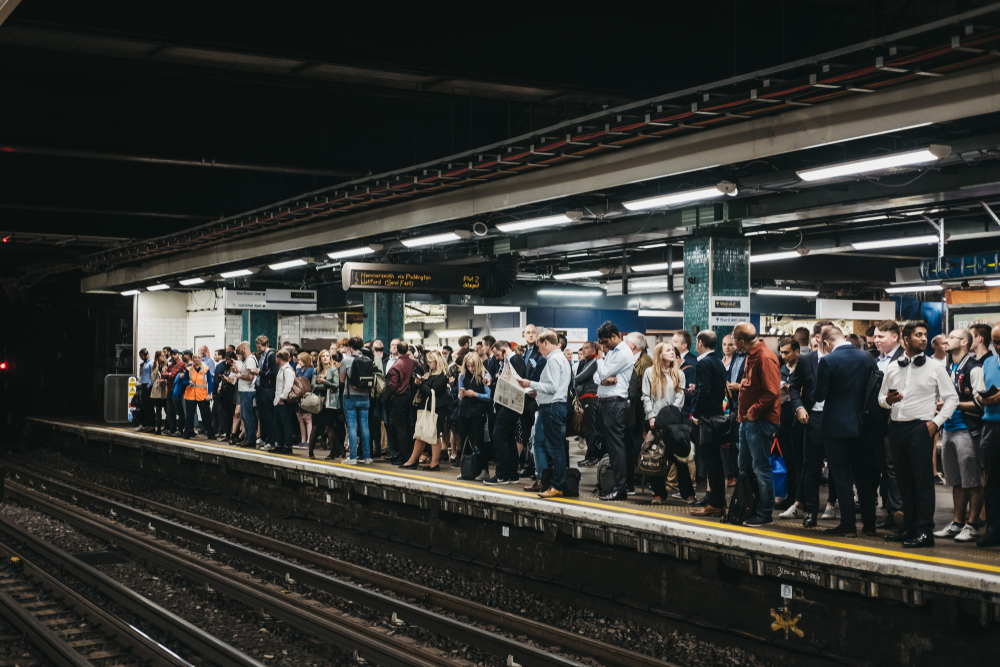 Just when you thought the trains in London couldn't get any worse, an astonishing 40 percent of scheduled rail and Underground services in the capital were cancelled or delayed in 2022, the BBC reported.
According to data compiled from OnTimeTrains, at London's 15 busiest stations last year, just under a third of all services were delayed or cancelled. At the UK's busiest station, Waterloo, 76 percent of trains arrived on time; Liverpool Street had 86 percent on time; at Victoria it was 72 percent; London Bridge had 62 percent, and Clapham Junction had just 60 percent.
Elstree & Borehamwood was the worst station in the city, with a measly 21 percent of trains turning up on time. The City Thameslink network also performed poorly, with only a quarter of its trains on time. Six percent of City Thameslink trains were delayed by more than ten minutes, and 8 percent were cancelled. Less than half the trains were on time at East Croydon, Surrey Quays, Canada Water, Shoreditch High Street and Whitechapel.
Londoners were most likely to have a service cancelled in at Queens Park, Kensal Green, Stonebridge Park and Harlesden stations, at all of which 12 percent of trains didn't make it to the station.
TfL said it has tried to minimise disruptions, but it's often out of its control. 'At times things can go wrong and services may need to be cancelled or delayed,' said Geoff Hobbs, TfL's director of public transport planning. 'We are always looking at ways to minimise these incidents whenever we can.'
'We have strict performance targets that incentivise the operator, Arriva Rail London, to run punctual services with minimal cancellations and to work closely with Network Rail to ensure any track, signalling and infrastructure problems are rectified promptly to minimise delays for our customers.'
In slightly better news, three-quarters of the 100 best-performing busy stations in the country were in the capital, and London Overground was one of the top three most punctual lines. However, not a single station in the UK had 100 percent of trains on time. 
Search for your train station to see how it performed here. 
London train strikes in January: everything you need to know.
Don't bother getting a cab. London still has the worst traffic in the world.