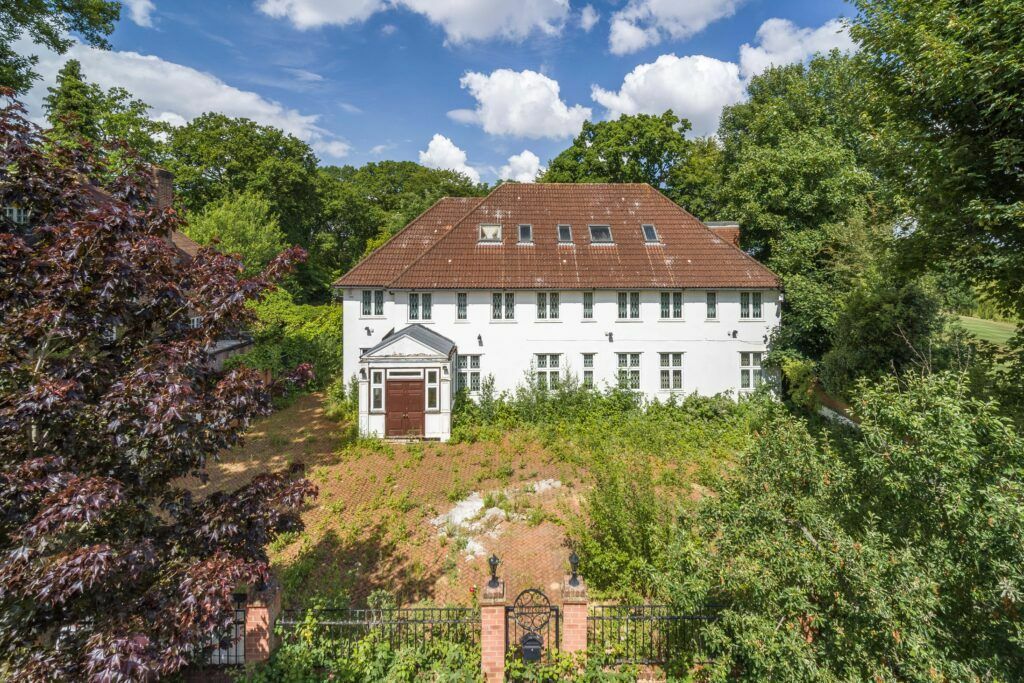 If you've been inspired by the latest TV adaptation of 'Great Expectations' to make like Miss Havisham and rattle around a ruined, cobwebby mansion in your wedding dress, because, y'know it's a lifestyle, then we might have found the perfect des res for you. Be warned, though, you'll need a cool £22.5 million, plus the requisite cash to make it actually liveable in, rather than a health-and-safety nightmare. The listing says, ominously that 'The existing buildings are in extremely poor condition and are currently uninhabitable', and you don't want to be tripping over your bridal veil on the massive gap in the stairs.
The six-bedroom mansion in question, which you can find on Zoopla, is on Compton Avenue, a private gated street with 24-hour security, that nestles between Hampstead Heath and Highgate Golf Course, in case you fancy a bit of putting in between overseeing an extensive demolition and some Victorian cos-play.
You do get the option to build a brand-new mansion on site, as planning permission has been obtained for the freehold to extend, with plans that include a separate pavilion or art studio, underground parking, plus the ubiquitous pool, gym and home cinema, plus you'd have a huge walled and gated garden which might politely be described as 'mature', ie completely and utterly overgrown with weeds.
The leafy avenue is filled with large detached properties and is one of the most expensive addresses in the capital. It's one a clutch of streets off Hampstead Lane known for a 'knock-down' approach to housing, where developers demolished a more modest post-war property and then built something lavish in its place. You probably won't see much of the neighbours, as the locale has got form for mansions bought as an investment and then abandoned to become derelict. Probably good for urban wildlife and raising heritage orphans, though.
Craving the sublime? London gets its first Area of Outstanding Natural Beauty.
We're giving away 100 tickets to the Sony World Photography Awards this year.