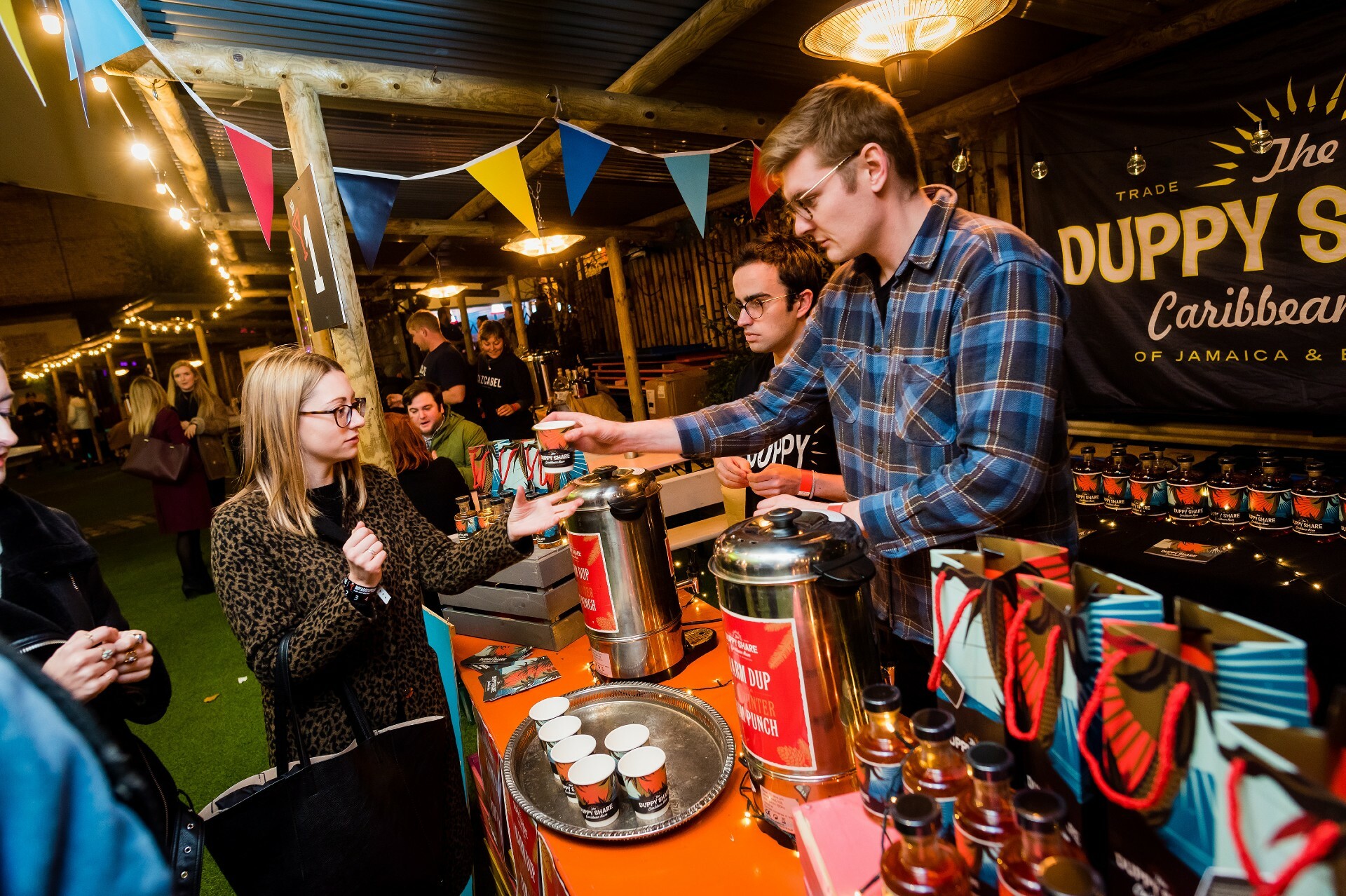 Think hot booze is just mulled wine and Irish coffees? Think again. There's a massive range of steamy cocktails out there – and right about now, as the weather turns chilly and you're longing for a warming cup in your hands, is the ideal time to learn all about them. 
And we at Time Out know all about the wonders of hot cocktails. In fact, we're holding an entire event dedicated to them this very week. Called Hotboozapalooza (a phenomenal name, if we say so ourselves), it'll see the outdoor terrace of Vinegar Yard (near London Bridge) transformed into a drinks festival with winter warmers galore. 
This isn't the first time we've held a Hotboozapalooza. This is the festival's fifth edition, and it's a collab with British Airways Holidays. The big idea behind Hotboozapalooza 2023 is that each cocktail is inspired by a European city with a famous Christmas market. 
So what does that actually mean? Well, the drinks are inspired by Salzburg, Prague, Kraków and Cologne, and include everything from hot-chocolate-vodka to hot cider mixed with honey vodka.
Better yet, one of each of the four cocktails are included with your £20 ticket. Four drinks for 20 quid? That's a far better deal than you'll get in most pubs in this city. The event takes place this Thursday, on November 2.
If all this sounds like your thing, find out more and grab yourself a ticket here.
Listen to Time Out's brilliant new podcast 'Love Thy Neighbourhood': episode 12 with Paul Feig in Mayfair is out now.
Stay in the loop: sign up for our free Time Out London newsletter for the best of the city, straight to your inbox.