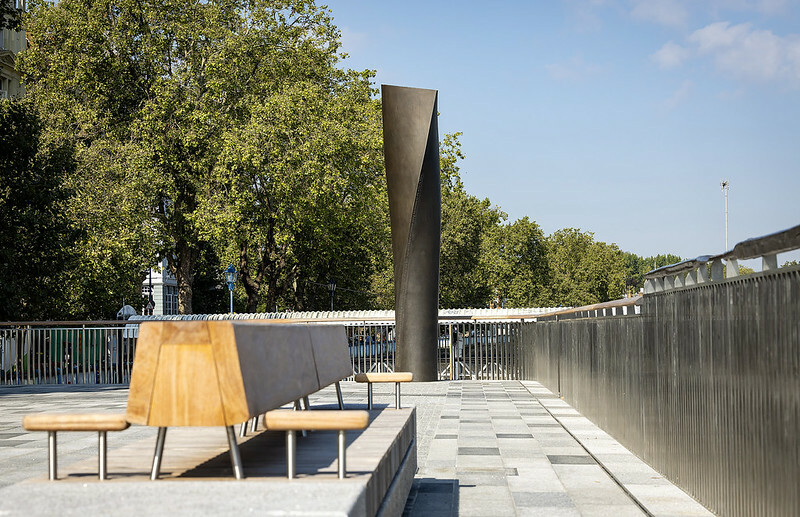 Next time you're taking a gander down the Thames in Putney, west London, watch out for a brand-new place from which to take in some sweet, sweet river views. A new bit of embankment has opened near Putney Bridge that stretches out over 50 square metres.
The embankment itself is pretty simple, currently featuring wooden benches, some works by artist Claire Barclay and a surprisingly shapely ventilation shaft. One of Barclay's artworks marks the start of the University Boat Races, an annual rowing competition between the Oxford and Cambridge unis.
So why has Putney got a new bit of embankment? Well, that bit's actually quite exciting. The project is the result of London's new 'super sewer' (officially known as the Thames Tideway project), which involves building a massive sewage overflow tunnel beneath the capital.
As a result of the scheme, London will eventually get seven new 'mini parks' in spaces that have been reclaimed from the Thames. They'll be at Chelsea, Nine Elms, Albert Embankment, Victoria Embankment, Blackfriars Bridge and Shadwell.
Putney's new embankment marks the first of these 'mini parks' – and it looks delightful. Here are a few pics of the place.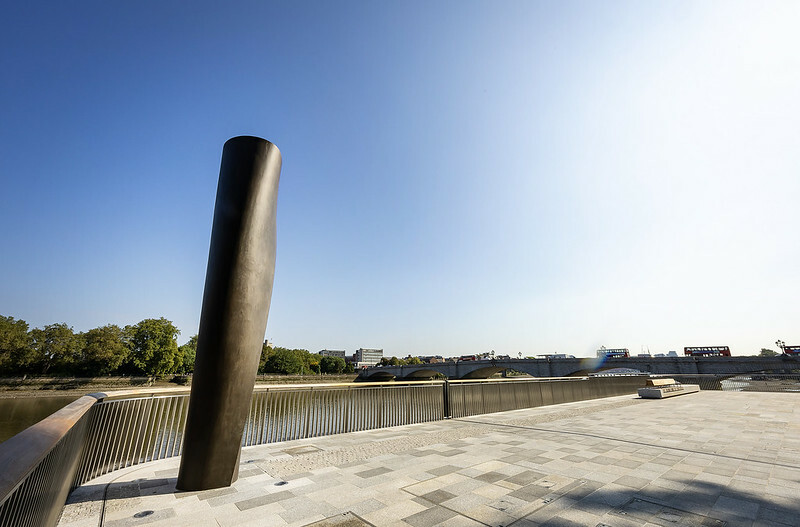 Time Out's take 
A totally new place for some Thameside chilling… what's not to like? You can, after all, never have too many embankments.
Did you see that these are officially London's busiest tube stations in 2023?
Plus: Victoria station is getting a massive makeover.
Listen to Time Out's brilliant new podcast 'Love Thy Neighbourhood': episode nine with Fern Brady in Catford is out now.
Stay in the loop: sign up for our free Time Out London newsletter for the best of the city, straight to your inbox.