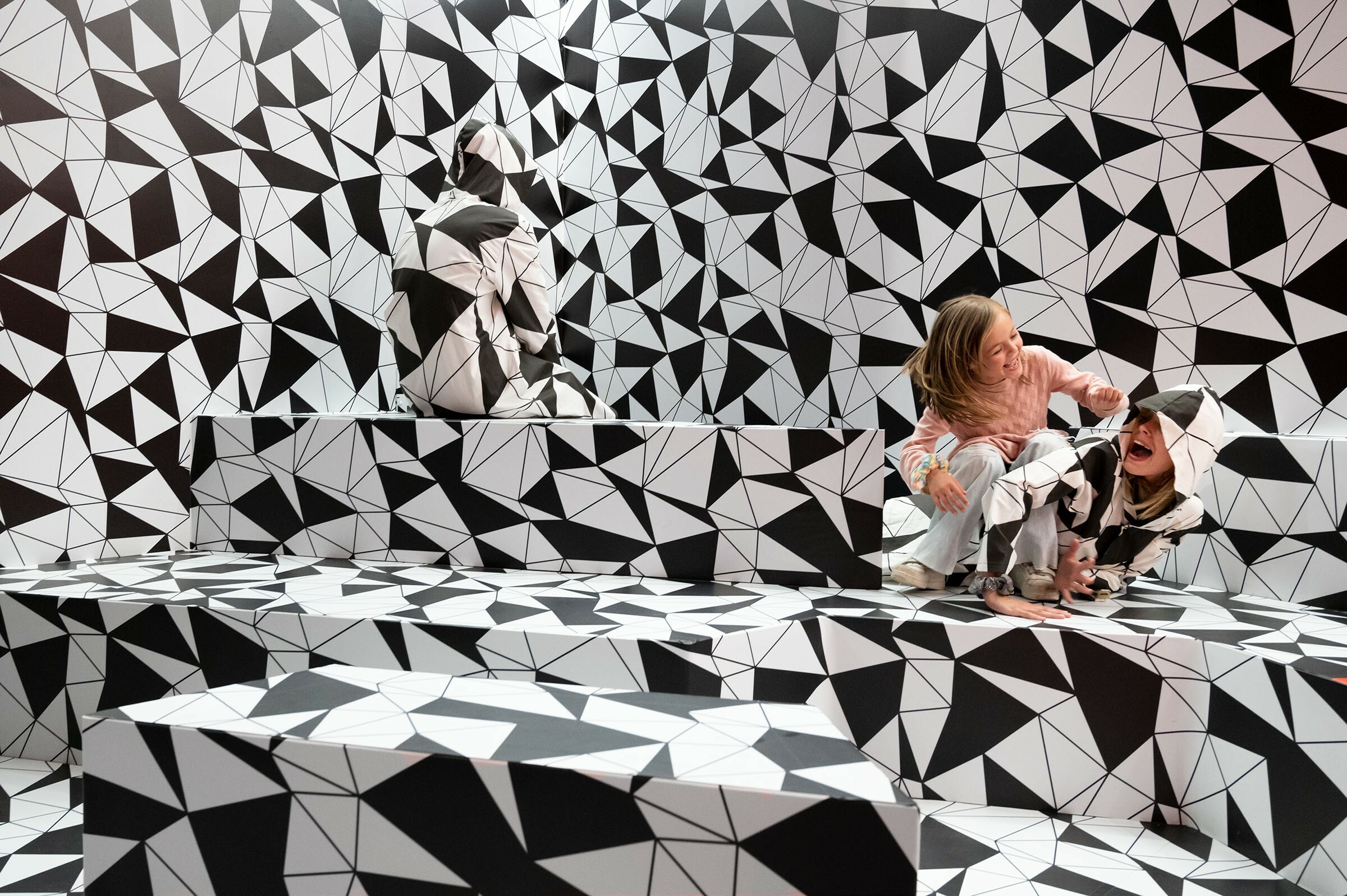 You've probably seen pictures on Instagram of people in infinity rooms – spaces made entirely of mirrors that look like they go on forever, sort of like the modern day equivalent of a fun fair's hall of mirrors. Now, a museum wants to open a permanent venue in central London that would be chock-full of infinity rooms and other illusory spaces. The Paradox Museum, a global chain of galleries dedicated to optical illusions, has announced plans to open in Knightsbridge. 
With outposts in Miami, Paris and Barcelona, London would be next on the list to receive the gallery that bills itself as a 'destination full of locally inspired concepts, mind-twisting stories, and fun experiences', and has plenty of Instagram opportunities. The London version could have a camouflage room, Harry Potter room and an infinity room. 
But some locals have got their knickers in a twist over what looks like just a bit of fun. Residents of Knightsbridge – one of London's most affluent areas – have objected to the plans to open the museum opposite Harrods, claiming it could detract from the atmosphere at the world famous department store. 
In a letter to Westminster Council, Knightsbridge residents have asked for the museum to be capped at 250 visitors at a time and to not have a restaurant. They also wrote that that backlit adverts in the museum's windows could be 'detrimental to the character' of the area, 'in particular, the listed Harrods building opposite'.
But according to officials, the plans proposed are 'appropriate' for the area. They said the space could help diversify Knightsbridge and 'form a new visitor destination in Westminster'. 
If approved, the museum could be open to the public between 10am and 10pm, attracting up 1,200 visitors a day.
Time Out's take
While The Paradox Museum is unlikely to be the world's most groundbreaking museum, we don't really see what all the fuss is about. Knightsbridge could do with a bit of diversity, and with over half the homes in the area being empty anyway, there shouldn't actually be that many people to get upset over it.  
A huge new Barbie exhibition is coming to Design Museum in 2024.