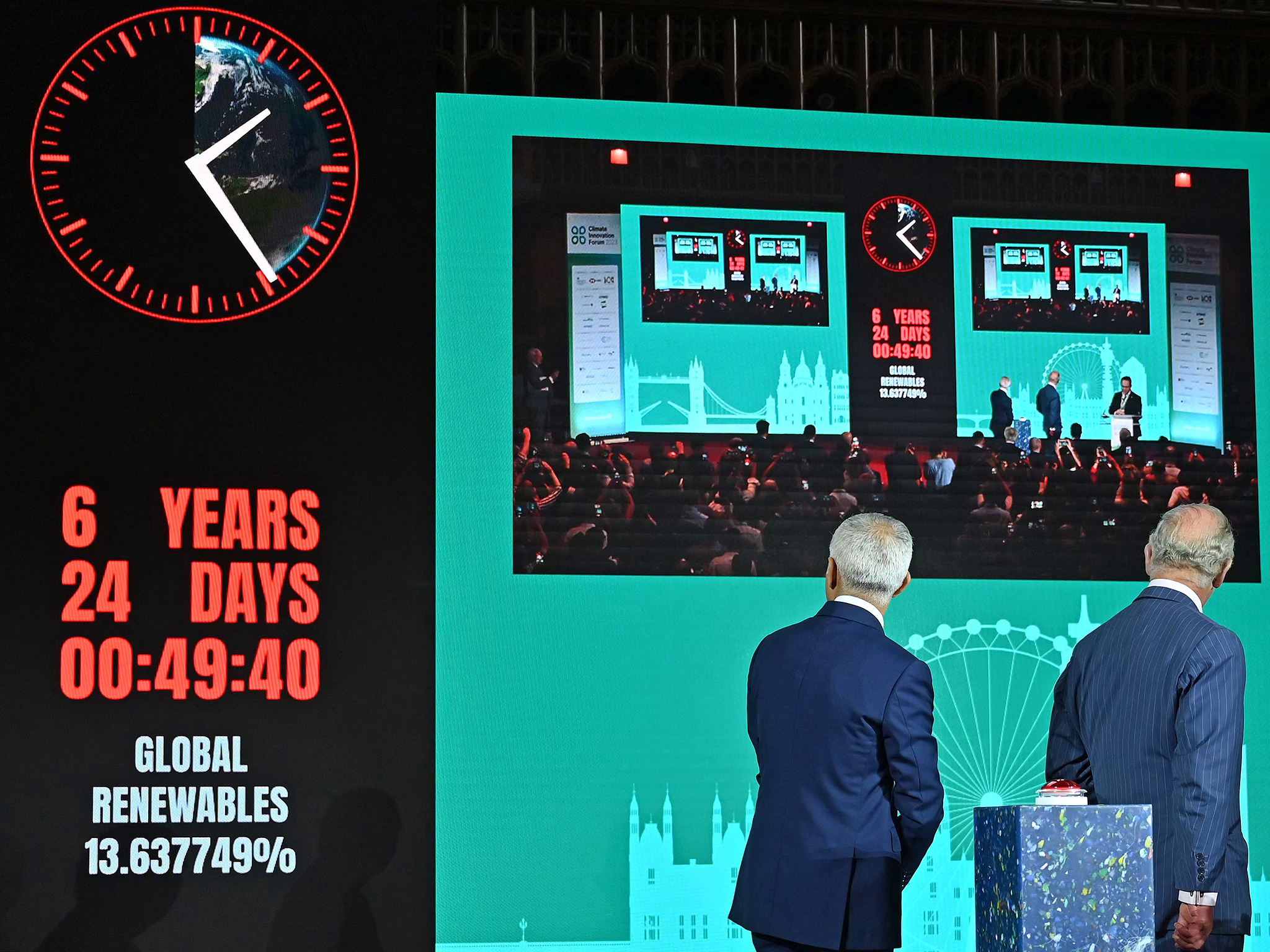 No this isn't an episode of 'Black Mirror', this is real life. King Charles and Sadiq Khan have activated a terrifying clock in Piccadilly Circus that counts down the time twe have to balance global greenhouse gas emissions to prevent the Earth heating more than 1.5C above pre-industrial levels. 
Scientists have warned that achieving this is vital to ensure our planet remains liveable. They explained that even if the planet reaches 1.5C above pre-industrial levels we will still be left with a 50-50 chance of avoiding disastrous tipping points that would heat the earth beyond human control. Yikes. 
As part of the 2015 Paris Agreement, almost every country in the world agreed to meet the target to balance greenhouse gas emissions, but experts have warned the earth is still not on track. If we keep going the way we are, warming of 2.7C is predicted by 2100. 
According to the massive clock, we currently have just six years and 23 days before the earth will inevitably use up its carbon budget and heat above 1.5C.
It's not just Londoners being scared out of their wits by impending climate catastrophe. 150 climate clocks have been put up around the UK, in places including London, Birmingham, Glasgow, Manchester, Edinburgh and Southampton.
Nick Henry, chief executive and founder of Climate Action, said: 'This powerful illustration of the scale of the climate emergency also reminds us there is still time to avert disaster.
'We need to align all actors – governments, cities, investors, businesses, and civil society – to move at speed and at scale. It is vital that we embrace the pro-growth opportunity of the net-zero transition and turn ambition into transformational action.'
Don't abandon all hope yet. The King met with climate change minister Graham Stuart who announced an £80 million fund for companies developing new clean technologies. So that's one thing to be happy about. Gulp.
These are the parts of the UK that will be worst affected by climate change.
And London could face a long-running drought within 25 years.