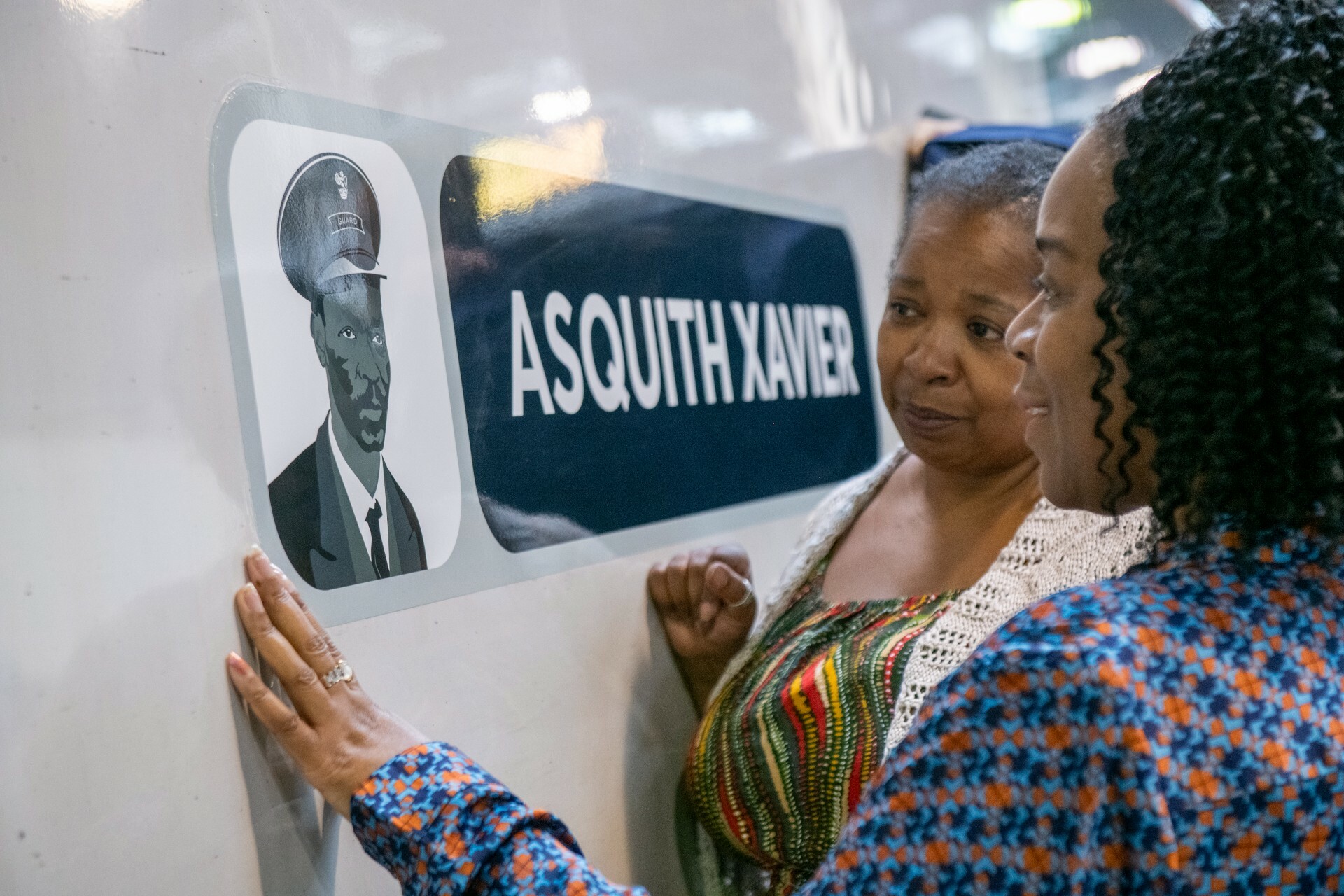 In 1966, Asquith Xavier fought to become Euston station's first non-white train guard and led British Railways to ditch its racist recruitment policy. He died in 1980 but now his pioneering legacy has been honoured by Avanti West Coast, which has just named one of its Pendolino trains after him. 
Xavier arrived in England from the Dominica Republic in 1956, making him part of the Windrush generation. Despite his experience (he had been a guard at Marylebone station for seven years), Xavier was told he had been rejected from the position at Euston on the basis of his colour. This was part of an informal policy known as the colour bar, which banned non-white people from customer-facing roles.
Following talks with the National Union of Railway Men, the decision was overturned and British Railways abandoned the colour bar at all London stations. Xavier was offered the job and received pay for the months he would have worked if he had been recruited in the first place. 
The train's nameplate was designed with input from Xavier's family and depicts him working as a guard. His daughter, Maria Magdalena-Xavier, said: 'To think about what our father experienced, whilst applying for a promotion as a train guard at Euston station with the racial discrimination he faced, and now to this day – a train being named after him in his honour and recognising his important campaign – is truly amazing.
'I sincerely hope that the passengers on their train journey will take the time to look up and learn about our father's journey to justice.'
Did you see that TfL is adding phone chargers to Elizabeth Line trains?
Listen to Time Out's brilliant new podcast 'Love Thy Neighbourhood': episode eight with Hans Ulrich Obrist in South Kensington is out now.
Stay in the loop: sign up for our free Time Out London newsletter for the best of the city, straight to your inbox.